Exhibiting Your Work Part 1: Getting Started
---
Welcome to our new 5-part blog series on exhibiting your art! Throughout this series, we'll be covering topics such as:
Why it's a good idea to exhibit your artwork, and how you know you're ready
In this article, Part 1, we will cover what you need to exhibit and how to know when you're ready for a show, as well as giving a run-down of what we'll be talking about over the coming weeks.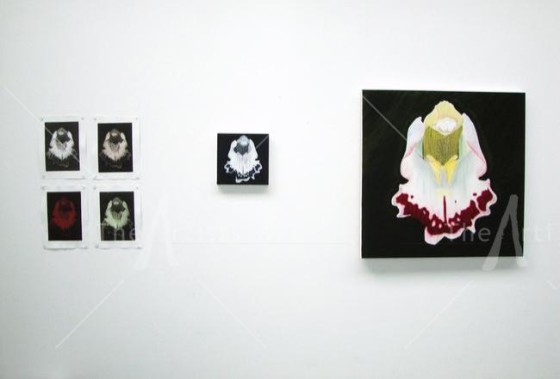 Orchid Exhibition by Angela Stanbridge
Why exhibit?
All artists will inevitably reach a stage where they want to show people their work. Whether your motivations are purely for the satisfaction of having people see your art, or you want to reach customers in order to sell your work, there are many different options to think about.
Exhibiting is also a great opportunity to set yourself goals, and to think of work as 'finished' in the sense that it is ready to be viewed by others. It can make you really think about your practice and is great for development and your confidence as an artist. You will be opening your work up to discussion, and will likely receive feedback from those viewing your work, which is all essential for professional development as an artist. It can take you out of the solitary studio bubble and into the honest eye of the public!
'Degree show' by Annette Bank
What do yo need to have ready?
If you're just starting out as an artist, you need to think about whether you would be ready to exhibit your art. You may be still trying out techniques, or learning new skills. As we mentioned above, setting yourself a target for an exhibition can be great motivation, but we also need to be realistic! The last thing you want to do put on a show and then not have enough work to fill the space. Perhaps this is a good reason to start small – get involved in a group show where you only need to show 1 or 2 pieces of work.
If you're putting on your own show, you'll need to have a good network in place of people to invite. Although family and friends are great, they may not be the most relevant guests or the ones who might make a difference to your career as an artist. If you don't have any idea of where to start, take a look at our blog post from last year on Marketing and Networking for some advice.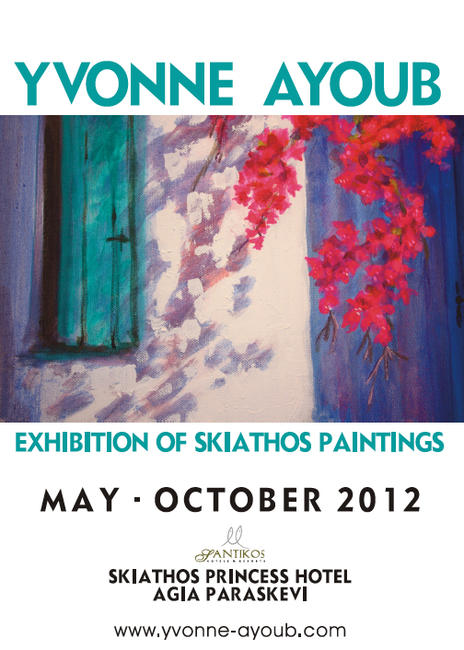 Yvonne Ayoub
Exhibiting options
So, what are the options if you think you're ready to exhibit your art? Whether it's entirely self-initiated, a collaboration with a group, an online showcase, or a solo show at an established gallery, there are so many ways to get your art seen. Throughout this series we'll be looking at these different options in depth, and discussing the benefits and downsides of each. Here's an idea of what each upcoming article is going to focus on…
Part 2: Holding your own exhibition
Putting on your own exhibition, whether physical or online, can be an extremely rewarding process, as you have total control over all aspects of your show. On the downside, you'll have to be extremely organised to make it work, and all of the costs will be down to you. One way to solve this is to work with fellow artists on group shows, which can reduce the impact of these potential problems. We'll be looking in-depth at how to find a space, the benefits of collaborating, how to approach curating your own show, getting people through the door, and the pros and cons of holding your own show.
Part 3: Working with a commercial gallery
It can be daunting, but working with a gallery can have huge benefits to your practice. Approaching galleries can be tricky, and managing relationships even more so! But the upsides include a lot of publicity, assistance with installation costs, and potential future exhibitions. We'll look at how to initiate conversations with curators, and the importance of doing your homework before deciding to approach a gallery. We'll also talk about how to build your mailing list, how to negotiate the tricky issue of pricing, how contracts/consignments work, knowing where you stand, and how to maintain a good relationship with gallery owners and curators that works both ways.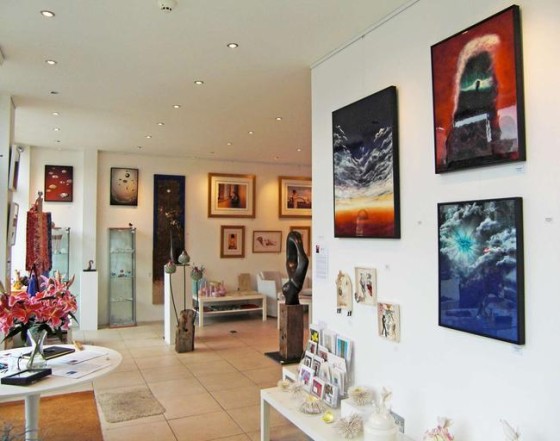 Liberty Gallery Exhibition by Adam Arbeid
Part 4: Submitting to group shows, craft fairs etc
Another way to get your art out there is to take part in open calls, craft fairs, group shows, and residencies. Part 4 will talk about the benefits of these opportunities, as well as the potential downsides. We'll talk about how to refine your applications, deciding whether a show or fair is really the right place for your work, how to make the most of your given space, the importance of weighing up the entry fees, and how to learn from past experience.
Part 5: marketing your show
Our last article will cover the very important aspect of exhibiting – marketing. After putting so much work in, you're going to want people to come – and not just for the free wine on the private view! We'll be looking at the importance a professional artists' CV and statement, how to use social media to effectively build hype around your show, identifying your audience, getting people interested, using your mailing list efficiently, networking at other events, and how to continue building your networks after your exhibition.
Sounds interesting? Be sure to check back in a few weeks for the next article, Part 2: Holding your own exhibition