Hello! In Part 4 in our 'Exhibiting your Art' blog series, we'll be talking about submitting to group shows, open calls, and how to make sure you're not wasting your valuable creative time (when you could be concentrating on making art!) So far this 5-part series has covered getting started, holding your own exhibition, and working with commercial galleries, and marketing and promotion for exhibitions.
Why submit to group shows?
Submitting to an open call can be a valuable and rewarding process. Here are a few reasons why…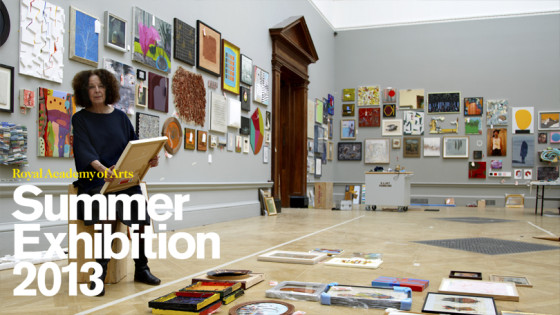 Hanging the Royal Academy Summer Exhibition
Why do galleries set up open calls?
As we mentioned in part 3 (working with commercial galleries), curators and gallery owners don't tend to enjoy unsolicited proposals. They simply don't have time to look through endless emails with numerous attachments. By setting up an open call, a curator is saying 'I have time now, let me see what you've got!' So make the most of it! It's also a chance for curators to discover new work, which they may not find simply through their own research and network.
How to know whether to apply
It's important to make sure you're not wasting your time with open calls. Some opportunities are quite specific, and may involve spending considerable time writing proposals, re-writing your artist statement, adjusting your portfolio and so on. Here are some tips on how to limit your time wastage:
There's a fee – should I apply?
There have been many heated debates about this subject. Some open calls we've seen ask for the artist to pay £15-£20 per artwork submitted, so if you've got a few pieces, this will soon add up to one expensive outlay! Particularly as you can't be sure you will actually be selected.
Everyone has different opinions on whether paying fees for open submissions is right or wrong. A lot of artists will set themselves a monthly budget, and within that they will include an allowance for submitting to open calls. It is up to the artist how much this is, so it's important to workout a realistic amount and stick to it. Again, this is where the tips above come into play, as it's important to weigh up whether something is worth applying to before you splash out on something that might not be relevant.
There are of course plenty of free opportunities out there, so if you're not prepared to pay for open calls, you won't be twiddling your thumbs!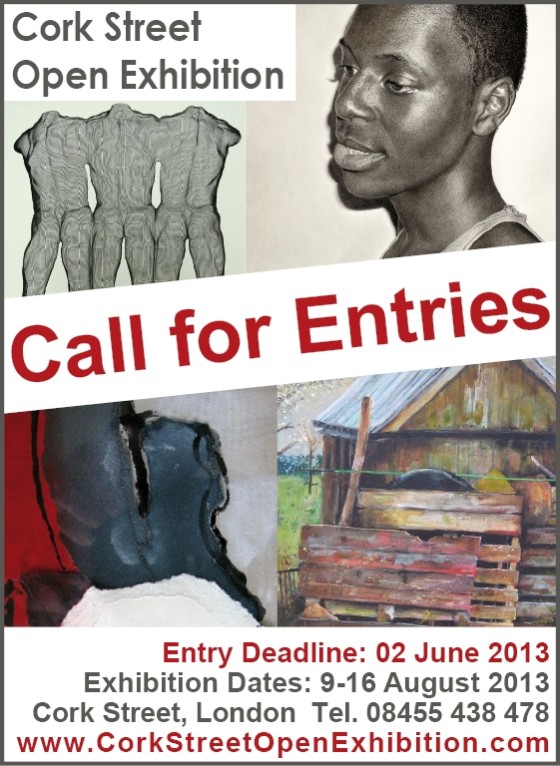 Getting the gig
There's no telling what the judge will be looking for in your work, but there are some basic rules you should follow when applying to artist calls. Here are some ways to make sure you aren't missing out on the details:
Getting over the setbacks
Submitting to an art opportunity can be extremely hard work, and sadly, with the sheer amount of artists applying, you are always going to get knock backs and rejections. A lot of the time, this won't be down to the quality of your work, but the relevance of your application. It's important to remember that with each application, you're learning something about your practice, gaining more exposure, and developing your ideas. Keep going… practice makes perfect!
Where are open calls advertised?
There are plenty of websites out there dedicated to connecting artists to open calls. Here are a few of the best:
Are you an artist with experience of what makes a great open call application? Do you know what works and what doesn't? Please feel free to share any advice in our comments section below.
Next read: marketing and promotion for exhibitions.