Art competitions and art prizes are a great way to get your work seen and sold. And the good news is there are lots of them. Whatever your medium and wherever you work, there will be dozens of open exhibitions and art contents for you to enter.
From painting to photography and wildlife to still-life, we've curated a list of the best art competitions in 2023. But why stop at the big international art contests? Local events, open exhibitions and artist-in-residency awards are also a chance to build visibility, burnish your resume and win a cash prize. After all, all art competitions generally end the same way: winners get an opportunity to show their work.
But in the world of art competitions, competition is always fierce. So how do you chose the right contests to enter? And how do you improve your chances of being selected?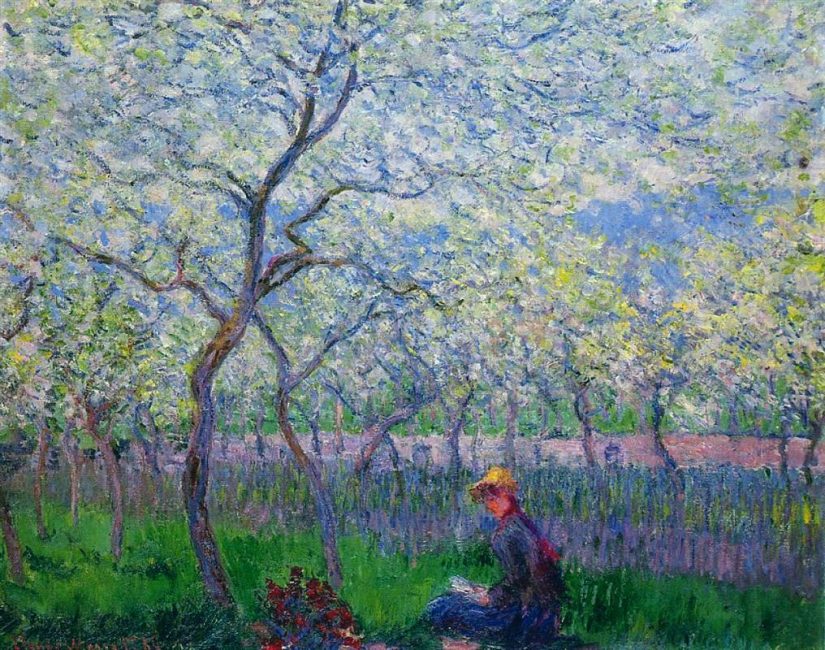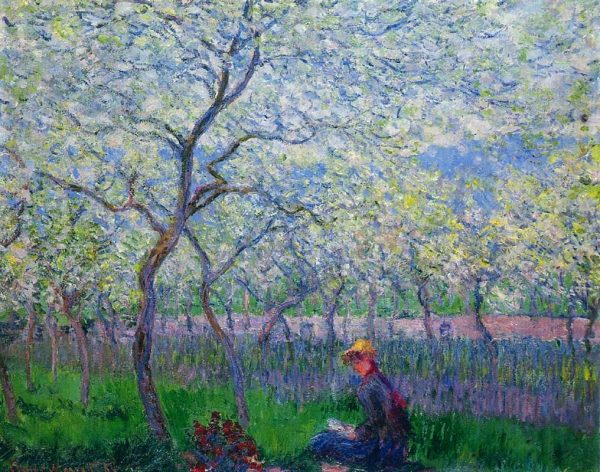 Types of Art Competitions
Commissions
Competition organizers may be looking to commission a piece of work created within a set of criteria. For example, commissions may call for sculpture or portraits for their collection. Whatever the work, these art contests typically come with a paid commission that can be in the five figures.
Artist-in-residency
An organization or institution may be offering a spot as an artist-in-residence. Often, a non-profit organization or public funds pay the artist's salary and expenses. Artist-in-residency competitions may be selected based on a theme, geography, history, or to explore an ongoing project.
Your work and practice will need to match the project, and you will need to ensure you are available for the dates set out in the competition.
We have more information on taking part and applying for residencies in our blog.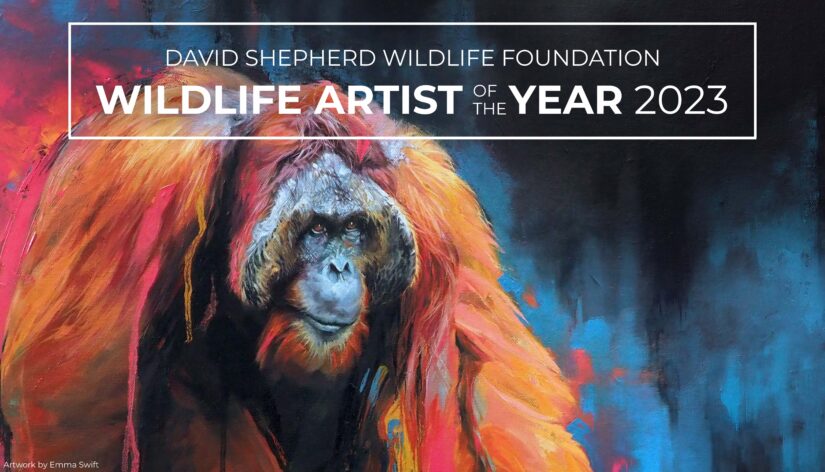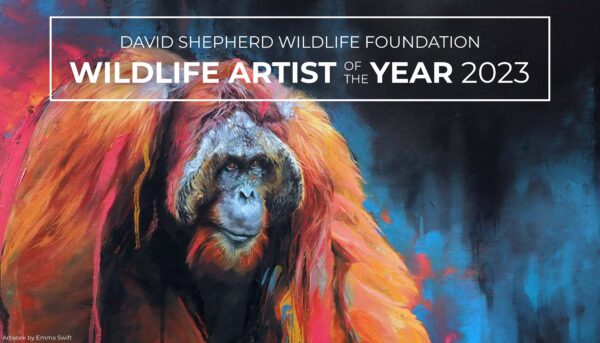 Open exhibitions
An open exhibition (or open call) is a non-juried event that allows all interested artists to display their work. Not surprisingly, they are the most common type of competition and usually the easiest place for artists to find success. Chances are, you'll find an art contest of this type within walking distance of your studio. That's often because community groups, art institutions and cooperatives view open exhibitions as a public service and a way to give voice to emerging artists.
That said, while open exhibitions may be less competitive, they are not without their guidelines. For example, these contests may be limited to certain mediums, such as painting, photography or sculpture. Alternatively, the competition may be themed by landscapes, environment, or portraiture etc.
To take advantage of these opportunities, check out our blog on how to apply to an open call.
TIP: If you're competing for space in an open exhibition, the events are usually planned months in advance. So there is plenty of time to create a bespoke piece that meets the exhibit requirements.
3 Reasons to Take Part in Art Contests
Competitions are an opportunity to get space on a wall or plinth alongside other artists, to get your work seen – and maybe even sold. They are also a chance to kickstart your career, network and find collaborators.
In short, the benefits of taking part in art contests are vast. Here are a few to consider.
Marketing: Let competition organizers bring you visibility
Open exhibitions will have slick marketing, so you can get publicity and exposure for your work without investing your own time or money. Your work may also be featured in publicity materials like catalogs, or on the hosting institution's website.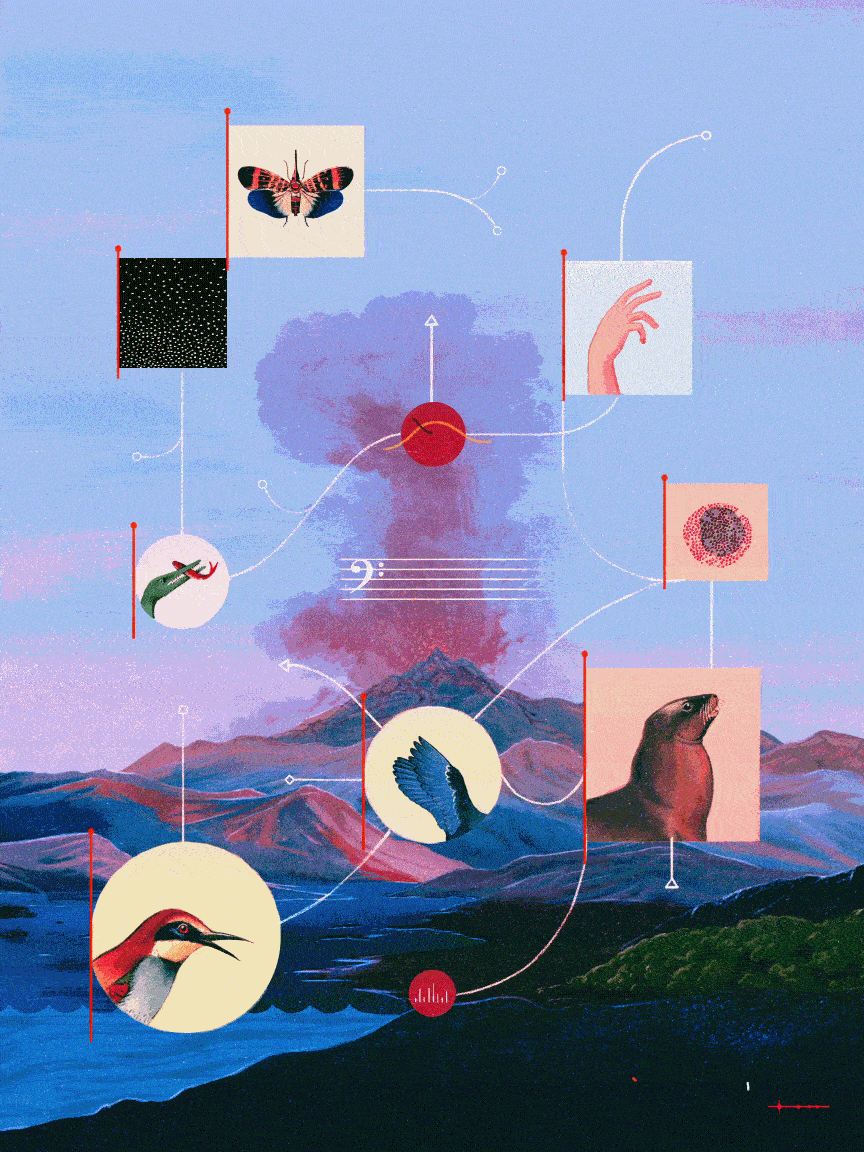 Strength in numbers: art contests help you network and find collaborators
Open exhibitions may include a handful of people or hundreds across a wide geographical area, or the show may have a theme. Whether it's local or international, an open contest is an opportunity to meet other like-minded and very talented artists at a similar stage in their career.
For more ideas on how to network and find future collaborators, read more about how to build an artist community.
Exposure to collectors and gallerists
The first priority of any exhibition is to sell work. And taking part in competitions is no different.
When making the leap from undiscovered artist to thriving professional, one of the biggest hurdles is getting gallerists to see your work. Open exhibitions and competitions give you a chance to gain that crucial visibility.
Does it cost anything to apply to art competitions?
Open exhibitions and competitions may carry a small entrance fee, of around $30 or so per work, with a maximum number of pieces.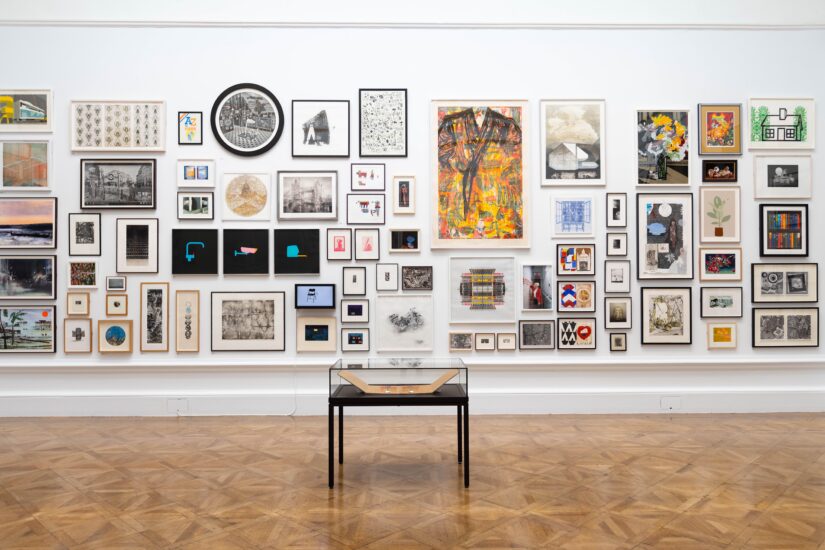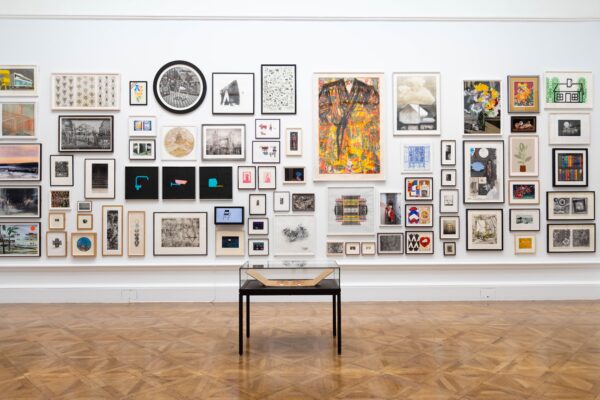 Your checklist for submitting work
Before you apply to a given art competition, make sure you can answer yes to the following questions. If your answer is no to even one of the questions, modify your work, create a new piece or consider whether this contest is really for you.
Is the work current? Some competitions want new work only.

Is it available for sale? If the competition forms part of an exhibition, your work will need to be available for both exhibit and sale.

Does it match the themes of the competition?

Are the competition organizers accepting the medium of your work?

Can you deliver and collect work, per the terms and conditions of the competition?
TIP: Submit work of varying sizes. Large-scale works can often be rejected in open exhibitions simply because of their size, due to limited wall space.
Before you apply, review our guide on how to write an application that wins competitions.
Make the Most of Your Place in an Art Competition
Congratulations! You've earned your place in an art competition or open exhibition. Now it's time to guarantee you get maximum exposure. One of the ways is to get your work featured prominently in the competition's marketing materials. Give yourself the best chance by following these tips:
Good quality photography
Professional (or professional-looking) high-resolution photos of your art are a must.
If you need tips, read our blog on taking great professional photographs on a budget.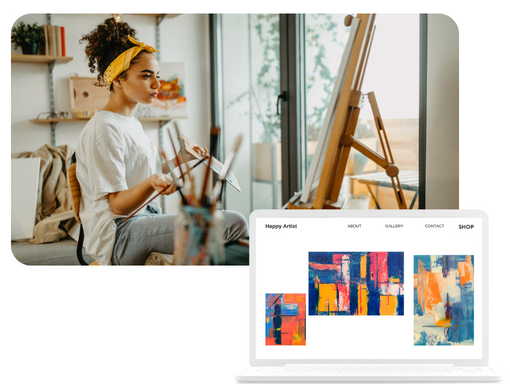 Write a short and snappy biography
Your biography should be about you and your work. Imagine the content and style that would work in a catalog, on a website or in the media. You need around 300 words (maximum), which should consist of a bit of detail on you, your inspiration, and the kind of work you do (medium and style). Your biography should be written in the first person so that direct quotes can be used.
Include details
Ensure you provide the event organizers with your website and names of work, and the medium and size of work to be included in the competition exhibition.
Read more about promoting your work on our blog: How to Publicize your Art: Seven Different Tricks
International Art Competitions in 2023
Here are a few of the top 2023 international competitions to consider.
Prize fund: £50,000.
This is the largest open-submission art exhibition in the world with 16,500 total entries.
Prizes included for sculpture, print, painting and drawing, as well as prizes for women artists and students.
Prize: A grant of €10,000 to two artists to co-create artwork in collaboration with ocean scientists.
The European Marine Board is looking for two artists for their remote residency programme to co-create artwork in collaboration with ocean scientists.
The competition's overall aim is to expand societies' understanding of the ocean's value and inspire wide-reaching societal change for ocean sustainability.
Disciplines include drawing, painting, filmmaking, photography, sculpting, digital arts, and installation.
Established in 2008, these awards have raised more than $2m to fund David Shepherd Wildlife Foundation and celebrate our planet's wildlife. The competition excludes photography, film and digitally created images.
Prize: £10,000 (includes a £5,000 cash prize to the artist and a £5,000 conservation voucher to be donated in the winner's name to a DSWF species of their choice).
Category winners and first-time entrant awardees will win £500 each, alongside the chance to exhibit at the Mall Galleries in London (September 11-16, 2023).
Celebrating outstanding standalone images and providing a platform for photographers to showcase their work through publication.
First Prize: €500 (plus editorial coverage in Anthology Magazine and one year subscription).
The theme of the competition is "The World We Live In." Entrants will be judged on quality, creativity, originality, and visual/emotional impact. Photography styles can include street photography, landscapes, natural world and wildlife, macro photography, lifestyle, object and still life and architectural.
Open to artists of all ages, this brilliant art competition showcases original, 2D fine art works in any painting or drawing media.
Prize: £6,000 overall winner plus eight subject awards and four medium awards. Winners also receive lots of painting supplies.
The show forms part of the Affordable Art Fair, Hampstead & Bankside Gallery, by Tate Modern in London.
Prize: £10,000 prize fund and group exhibitions in London and Tuscany.
This competition for artist features up to 400 artists. The organizers accept a wide range of works, including works on canvas, works on board, works on paper, applied arts such as collage/mixed medias, photography, digital art, video art, sculpture and installation.
The show takes place Chelsea Old Town Hall, London, UK in July 2023)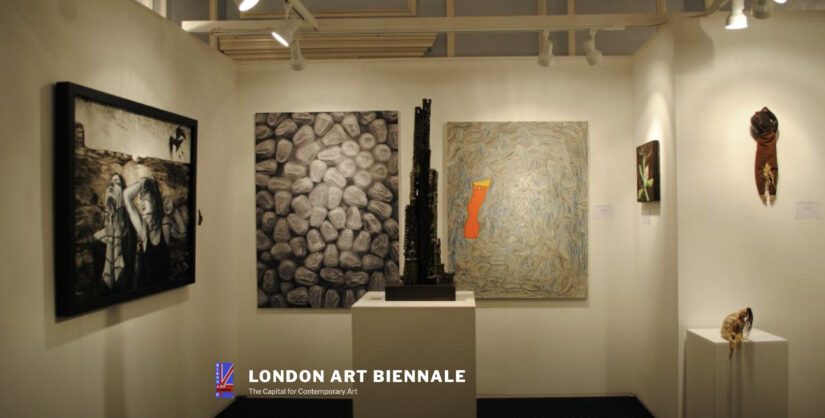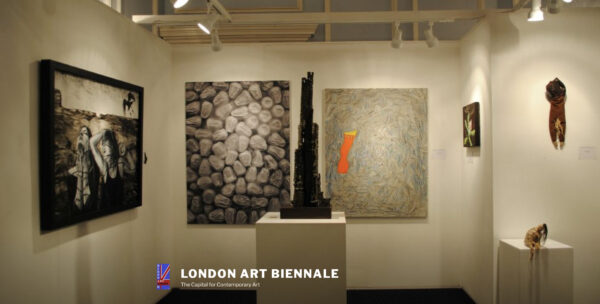 Prize: $2,500 first prize, $1,250 second prize.
The Watermedia Showcase awards original art created primarily with water-based media (watercolor, acrylic, casein, gouache, or egg tempera) on a surface created for water media.
The editors of Watercolor Artist will judge the competition, and all winners and honorable mentions will have their work featured in the magazine.
Prize: More than $29,000 in cash prizes and publication in Artists Magazine.
Artists Magazine's Annual Art Competition celebrates traditional 2D artistic mediums such as painting, drawing, mixed media, printmaking, digital art, and much more. There are a range of categories for artists to enter, including Portrait/Figure, Still Life, Landscape, Abstract, and Animal/Wildlife.
Prize: £6,000 plus a month-long art residency in China, and a solo exhibition in London.
One of the most diverse art competitions, the Sunny Art Prize offers unique exposure for both emerging and established artists. The art contest accepts entries in a diverse range of media including painting, drawing, sculpture, ceramic art, printmaking, installation art, mixed media, video art, and photography.
Prize: £2,000 and more publicity opportunities.
Illustrators worldwide can submit work they have created or published since January 2018 in eight different categories. Alongside cash prizes, artists receive invaluable global exposure. Benefits include a marketing package in the Directory of Illustration, a feature in a major exhibition in central London, and an invitation to the Awards Evening in October.
Building Your Art Career? Artweb is here to help.
Whether or not it's the right time to apply to art competitions, Artweb's mission is to help artists realize their dreams and find success showcasing and selling their art. Ready to take the next step? Consider building a free website with Artweb.