Art competitions are a great way for artists to promote themselves and their artwork with the chance for coverage, exhibitions and even some cash prizes.  There are thousands of art competitions throughout the year from painting competitions, textiles, ceramics, photography and sculpture. Here's our list of art competitions for late fall 2023 and 2024.
Bookmark this page as we will update it with more competitions throughout the year. You can also sign up for our newsletter, which features new competitions weekly.
Pick the right competition
There are literally thousands of art competitions throughout the year. Entering all of them would be more than a full-time job, leaving you no time to create.
It sounds obvious, but read the entry requirements carefully. It might sound like a good fit, but on closer examination, there might be exclusions. Some have entry fees, usually per artwork. And most have a limit on the number of entries. Note that you don't have to enter the maximum. Judges won't be swayed by quantity, and you are wasting the fee if the work isn't your best.
Before you start your entry, check the latest information on the art competitions below using the links. They will have up-to-date information on fees, closing dates and any requirement for in-person exhibitions.
It's not always about the money
Some art competitions boast about their generous prize fund. For others, the prestige or opportunity to exhibit is worth far more than a few hundred or thousand dollars.
Missed the deadline? Don't despair!
Most art competitions are annual and held at the same time each year. If you've missed an art competition, plan ahead and add the date to your calendar so you can be early the following year!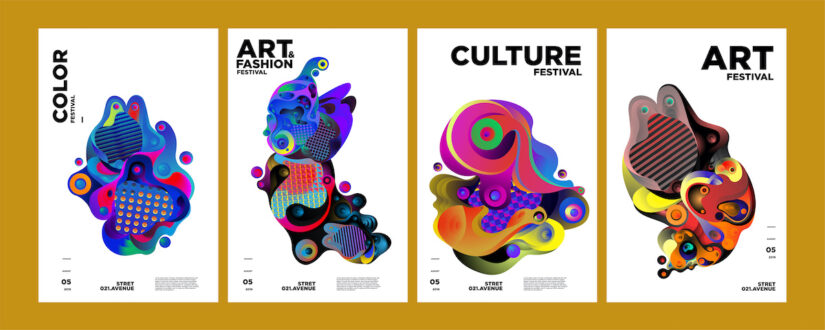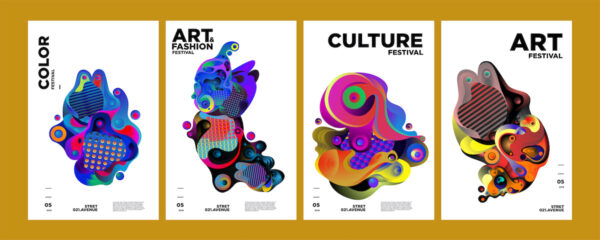 Artweb's pick of best international art competitions for 2023–2024
Loewe Craft Prize
This is an international award celebrating excellence in craftsmanship named after the Loewe Foundation, which aims to preserve the future of craft through innovation and excellence. For makers, this is an opportunity to enter a highly prized competition in a medium not often recognized.
The prize for the winning entry is 50,000 euros with shortlisted and winning works exhibited in a spring exhibition in Paris.
Royal Institute of Painters in Water Colours
This annual competition is looking to exhibit the best in contemporary watercolor and watermedia painting at its 212th exhibition. The competition has £5,000 in prizes and is considered the world premier water color competition featuring an estimated 400 artists each year.
Amateur Photographer of the Year
If you earn ten percent or less from photography, you are considered amateur enough for this competition. Now in its 43rd year, APOY offers an overall prize fund of £11,000 in vouchers from MPB and is open to international photographers. Categories this year include Low Light, Black & White, Travel, Landscapes, Best of British, Close-ups, People, Wildlife, Street, Action
The Nature Photography Contest
Nature photography is very much its own thing, and this competition aims to recognize the talent and creativity of photographers capturing the natural world. The categories are Natural landscapes, Wildlife, Macrophotography, Underwater, Birds, Plant life, Night world, Environmental impact, Sharing the planet and Funny nature. There's a €1,000 Photographer of the Year trophy and category winners.
Sony World Photography Awards
Another photography prize with a big reputation, and it has the rare free admission! There are four competitions for this award (Professional, Open, Student and Youth), and a $25,000 top prize. Categories for open competition include Architecture, Creative, Motion, Landscape, Lifestyle, Natural World & Wildlife, Object, Portraiture, Street Photography and Travel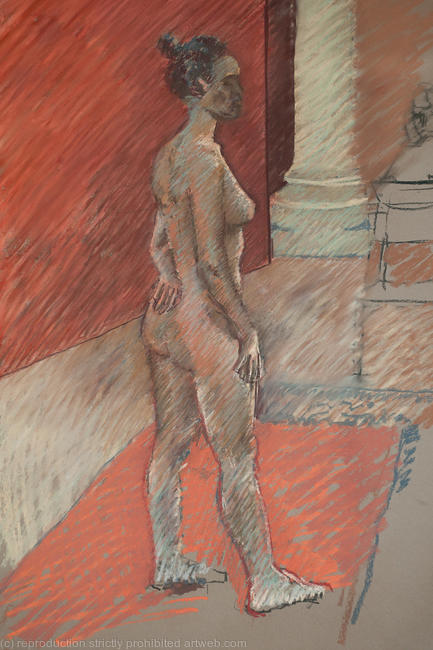 The Pastel Society
A chance to exhibit in the 125th annual Pastel Society's Annual Exhibition 2024. There is also a multitude of prizes on offer. The Society accepts all types of pastel, chalk or crayon including soft pastels, hard pastels, oil pastels, ink pastels, water-based pastels, conté crayons or sticks, sanguine, and similar dry mediums including charcoal and pencil.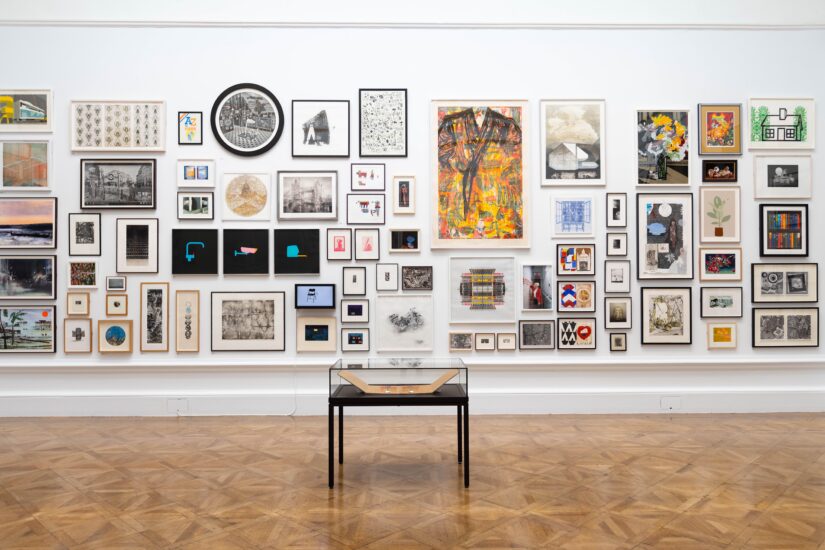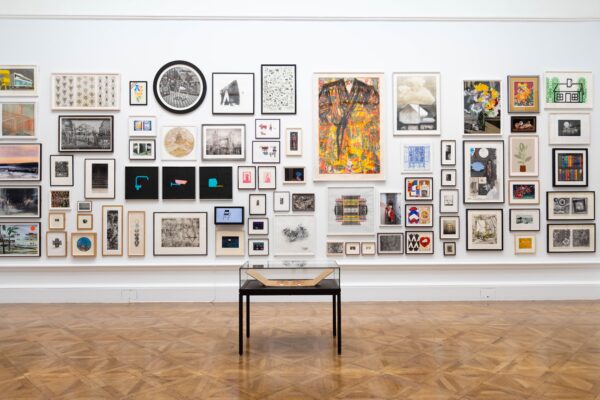 Royal Academy Summer Open 2024
This is the world's largest open exhibition—and possibly its most prestigious. The plum prize is to feature in the summer show at London's Burlington House alongside Royal Academicians. Did we also mention this is the world's oldest competition? The show has been running every year since 1769. There are several open calls at the Royal Academy, so sign up for its newsletter.
Derwent Art Prize
The Derwent Art Prize is a global art competition and exhibition named and sponsored by the art pencils company of the same name. Artists can submit 2D and 3D artworks created in any pencil, including color, water-soluble, pastel, graphite and charcoal pencils. Prizes include £13,000 and the chance to exhibit at London's Gallery@oxo.
Royal Society of Portrait Painters
Another "royal" competition. This time the revered Society of Portrait Painters boasts a total prize fund of £40,000 (including a single prize of £20,000). The Society welcomes paintings, drawings and original prints including digital/iPad prints from artists over 18, from the UK and internationally.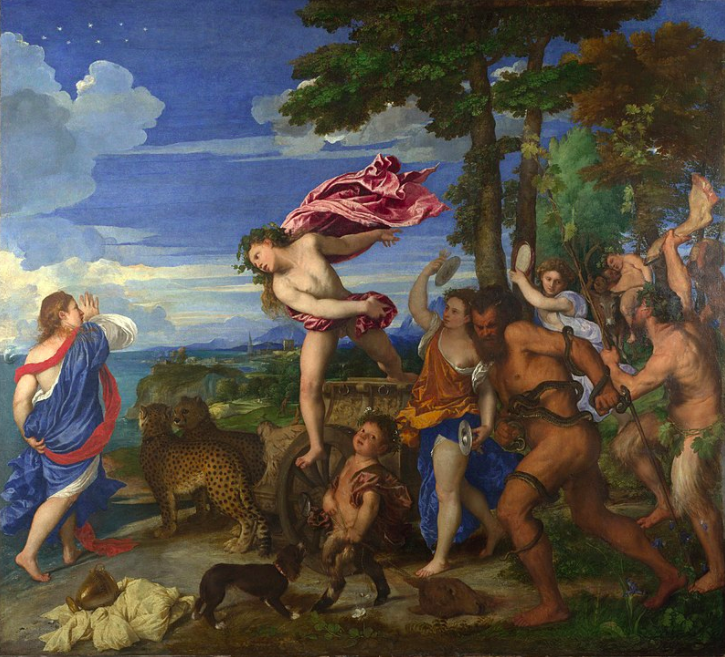 Titian International Portrait Painting and Sculpture Competition
This highly regarded professional art competition is a master class on how to run an art competition. Don't be scared to put yourself forward for this celebration of 500 years of portraiture. There is no restriction on style or medium. The top prize is $5,000 and there is wall space on offer at the competition's exhibition at Forte di Monte Ricco, Italy.


Finnis Scott Foundation Botanical Art Prize
This biennial competition is worth £10,000 for botanical art projects. Its overall aim is to promote botanical art and artists.
Sony Future Filmmaker Awards
Why a filmmaker competition in an arts listing? This short film competition might suit fine artists working in filmmaking. Digital artists are often barred from art competitions, so if you work in film, take a look at this competition designed to elevate independent filmmakers.
Osten Biennial of Drawing Skopje 2024
Preserving drawing is the central theme of this competition, but there is a contemporary twist in that all mediums are welcome that translate as drawing, including digital works. There is an individual and group competition, and you can submit up to five works.
The Sunny Art Prize
Prize: £6,000, plus a month-long art residency in China and a solo exhibition in London.
One of the most diverse art competitions, the Sunny Art Prize offers unique exposure for both emerging and established artists. The art contest accepts entries in a diverse range of media, including painting, drawing, sculpture, ceramic art, printmaking, installation art, mixed media, video art, and photography.
Luxembourg Art Prize
A must for installation artists and anyone working in a more unusual medium to the usual painting and sculpture. This international competition comes with five-figure cash prizes. Run each year by the Luxembourg-based Pinacothèque Museum, it welcomes entries from drawing, printing, installation, painting, photography, sculpture, mixed techniques and decorative arts. You can also send in your entry in one of 39 different languages. Be sure to sign up for regular updates.
Ongoing competitions
Artists Network
One of the largest collections of competition opportunities can be found at Artists Network, the group that brings you Artists Magazine. They have an extensive catalog of rolling competitions. Themed contests vary based on media and subjects.
Artists Network is a membership site. While many competitions are open to the general public, members get early-bird pricing and an early-bird deadline for submissions. Members also get access to an extensive library of how-to videos, magazine archives, and ebooks.
Fine Art America Online Art Competitions
Fine Art America is an online community of members who create pop-up art contests. The prizes aren't much, but it's a great way to feel part of a community of artists. Informal online competitions can pad your artist CV and encourage you to try something new by working within various themes, from floral painting to Christmas cards.
Some contests have cash prizes, but many offer online promotional opportunities. Members of the site can start a new competition anytime.
Art Maze Magazine Open Call
This competition comes with a chance to become a cover story for the UK-based Art Maze Magazine. The artist-run and ad-free publication aims to promote artists and their work from across the world. Any visual arts medium is welcome, and you can submit up to five works simultaneously.
NYAC: New York Art Competitions
Chelsea International Photography Competition offers over $55,000 in prizes and is open to photographers at any stage of their career.
Both are part of the New York Art Competitions, which hosts four annual international art contests to promote artists' careers and bring their work to a bigger audience.
Find out more about art competitions based in the UK and the US.