Artists' Events: April / May
---
Some fantastic events submitted by ArtWeb members for the upcoming spring!
MAY EVENTS:
Event: BareFoot ArtHouse
Dates: 05/05/2012 – 27/05/2012
Cost: Free entry
Where: BareFoot ArtHouse, Hanover Crescent, Brighton, BN2 9SB, United Kingdom
Details: Solo show of new works on canvas by Michelle Cobbin at BareFoot ArtHouse, opening weekends in May as part of the Artists Open Houses, Brighton Festival. Opening times: 12 – 5pm Saturdays & Sundays in May
Website: http://www.aoh.org.uk/may-2012-houses?item=489 or MichelleCobbin.artweb.com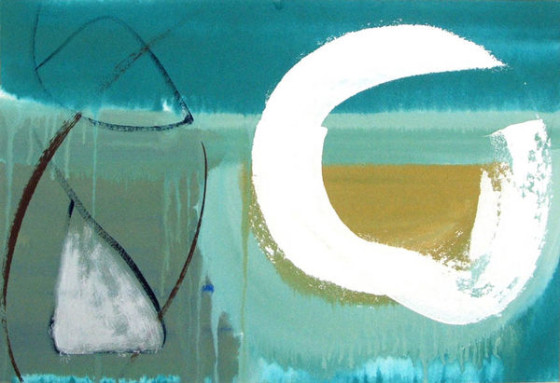 Event: Purple
Dates: 10th May – 3rd June
Cost: Free
Where: Bar Ten, 10 Mitchell Lane, Glasgow, G1 3NU, U.K
Details: This exhibition showcases 12 pieces of work by 12 artists who are currently studying BA (hons) visual Arts at North Glasgow College. This exhibition explores each artists interpretation of the colour purple and is the first of four group exhibitions to be shown throughout the year.
Website: www.jennimay.artweb.com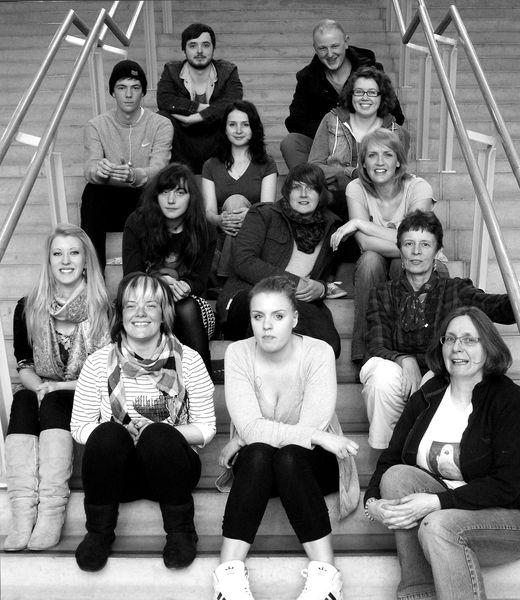 Event: Figure it out (exhibition)
Dates: 14th – 27th May, openings 1pm 13th May and 6pm 15th May
Cost: Free
Where: Southwark Studios Gallery, 4th Floor, Rich House, 40 Crimscot Street, London, SE1 5Te, UK
Details: Southwark Studios Gallery would like to invite you on Tuesday May 15th at 6pm to our show Figure It Out. From photography to sculpture we have a wide range of artwork that is influenced by the figure. 15 artists focus on the depiction, description, and subversion of 'the figure' in the 21st century. A diverse range of artists will present their understanding of the figure, utilizing a plethora of media.
Website: www.alisonmeek.artweb.com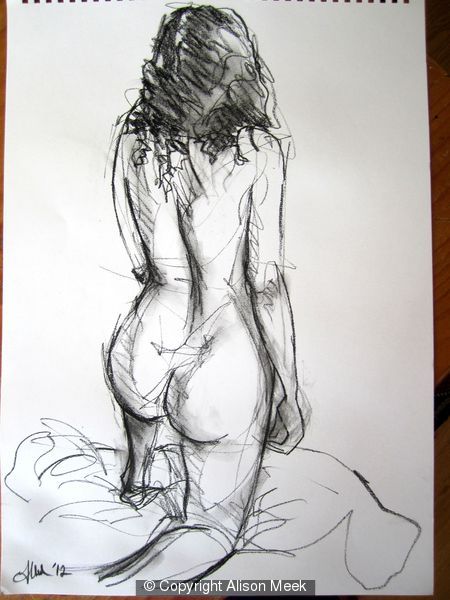 Event: Art By Tracy Jolly at the Contemporary Arts Fair, Leamington Spa.
Dates: Every last Saturday of the month this year.
Where: Livery Street, Leamington Spa., Livery Street, Regents Court, Royal Leamington Spa, Warwickshire, CV32 4NP, UK
Details: Original paintings from just £5! A range of stalls selling original paintings, prints, greetings cards, ceramics, T shirts and much more.
Website: http://www.tracyjolly.co.uk
Event: Art and Crafts outdoor Market
Dates: Saturday the 12th of May 2012
Cost: free
Where: The Marylebone street Market, Parish Church Grounds, Marylebone, W1, lONDON
Details: This will be the first time that this market will have stalls showing art-work, ceramics, paintings and glass by up-coming artists. It is one of London's best 10 outdoor Markets.
Website: www.margostollman.artweb.com

Event: 'May all your dreams come true' exhibition
Dates: May – July 2012
Cost: Free
Where: Heart Gallery, The Arts Centre, 4a Market Street, Hebden Bridge, West Yorkshire, HX7 6AA, UK
Details: A truely magical exhibition showcasing contemporary Jewellery and craft chosen from the finest UK based makers and designers. Work will incorporate vintage stories, nostalgia, fairytales, rhymes, folklore and dreams. Nationally acclaimed Hebden Bridge based Storyteller, Ursula Holden – Gill will be with us on Sunday 13th May from 12pm – 5pm to tell you magical and mystical stories about her 'Sightings of the Little People.' Exhibition launches on Sunday 13th May 12 – 5pm, and runs until 8th July.
Website: http://www.heartgallery.co.uk or josephinegomersall.artweb.com
Event: Brutally Beautiful – a solo exhibition by Lily Mae Martin
Dates: From 5th May
Cost: Free
Where: Neon Chocolate, Lychener Straße 23, 10437 Berlin, Deutschland
Details: Lily Mae Martin's work has often has been described as "confronting" and "brutally beautiful". Her work has been exhibited worldwide and has been featured by publications including Juxtapoz & Hi Fructose.
Website: http://lilymaemartin.com/blog/2012/04/06/brutally-beautiful-solo-exhibition-opening-may-5th-berlin/
Event: Stuart Bullen, Mark Findlay and friends
Dates: from 5th May 2012
Cost: Free
Where: Brighton Artists Open House, 23 Cornwall Gardens, Brighton, BN1 6RH, UK
Details: Our artists' open house will be open the weekends of May 2012 from 5th to 27, plus bank holiday 7th May, from 11.00 to 18.00. 12 artists will be
showing, and the garden will be open with sculptures. Mark, Stuart, the other artists and two friendly cats will welcome visitors. We are part of
the Fiveways Artists Group and Brighton Artists Open House.
Website: http://www.stuartbullen.co.uk
Event: Artist Open House Brighton Festival
Dates: 5th – 6th – 12th – 13th – 19th – 20th – 26th – 27th MAY
Cost: Free
Where: F23 Fiveways group, 182 Springfield Road, Brighton, BN1 6DG, England. One of the first Artists Open Houses.
Details: A family of established artists showing a great selection of paintings, prints, cards, ceramic-sculpture, etc. TV featured garden. Plus popular daily prize draw from the signed edition portfolios.
Website: http://www.aoh.org.uk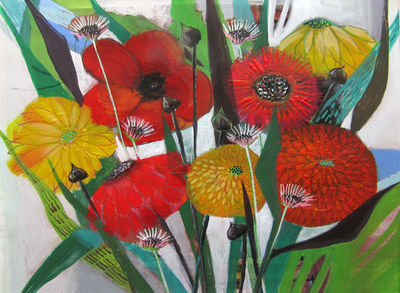 Event: Repre1 – Group Show
dates: 1st – 13th May
Cost: Free
Where: The Crypt Gallery, St Martin-in-the-fields, Trafalgar Square, London, WC2N 4JJ, United Kingdom
Details: Please feel free to come to the private view which is on the May 1st 6-8pm! Come and see my work in the flesh alongside 8 other talented artists who specialise in representational painting. See website for further details on opening times and exhibition description.
website: http://www.repreart.co.uk or http://andrewnewtonart.co.uk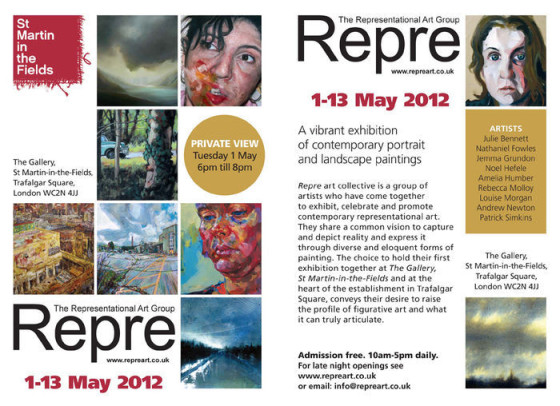 Dates: 5th 6th 7th May & 12th 13th May
Cost: Free
Details: Lots of venues across Sheffield, My studio, Walkley, Sheffield, United Kingdom. Open 11am -5pm each day. See the link on my website Home Page for full details.
Website: http://www.markhwilson.co.uk
Event: Transformation
Dates: Saturday 5th May – Monday 7th May 2012
Cost: free
Where: Chestnut Farm Studio, Chestnut farm, CHEDDAR, Somerset, BS27 3LG, UK
Details: Open over the May Bank Holiday from 11am to 4.30pm this exhibition features print work, paintings, ceramics, photography and textiles in this
fabulous studio in a beautiful barn.
Website: http://www.id-artists.co.uk or http://maryrouncefield.co.uk
Event: SNAP!
Dates: 2 – 7 May 2012
Cost: FREE ADMISSION, WHEELCHAIR ACCESSIBLE
Where: BANKSIDE, 48 Hopton Street, London, SE1 9JH, England
Details: Don't miss South London Women Artists' biennial exhibition at Bankside Gallery. Alongside Women Artist Diaries on loan from the Women's Library collection at Goldsmith's University, SLWA presents a dynamic and comprehensive survey of contemporary painting, drawing, printmaking,
textiles and photography. Join SLWA for gallery talks, performative events and more …
Website: http://www.southlondonwomenartists.co.uk or http://melissabudasz.co.uk
Event: Exhibition collages 'Long Story Short'
Dates: Opening May 12 – August 2012
Cost: FREE
Where: Brasserie Dylans, Kralingen, Rotterdam, Netherlands
Details: Marian Williams' collage exhibition 'Long Story Short will open in Dylans, Rotterdam on May 12, 15h00 and will run till the end of August. Organisation and sales contact : Relad'arte.
Website: http://www.wix.com/itswishcraft/marianwilliams or http://marianwilliams.artweb.com
Event: Exhibition if the work of Cathy Stringer
Dates: 6th to 12th May
Cost: Free entry
Where: Lost Gardens of Heligan Cornwall, Mevagissey, Cornwall
Details: Exhibiton of Cornish scenes, present and past, human and animal portraiture
Website: http://www.cathystringer.com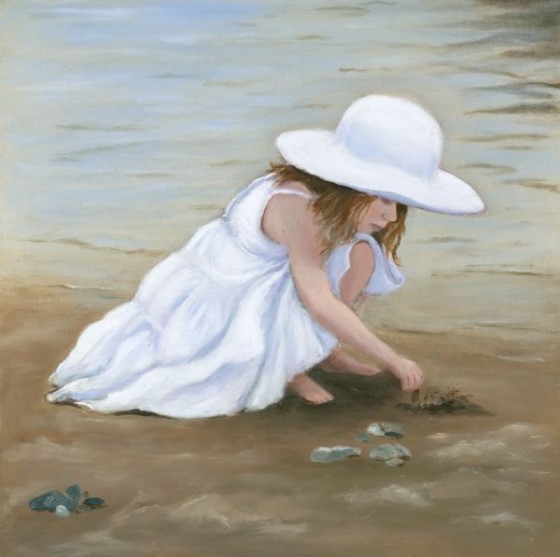 APRIL EVENTS:
Event: Draw (submitted by Conor Deakin)
Dates: 23rd-27th of April 2012
Cost: Free
Where: St Lukes church, Liverpool, L1 2TR England
Details: An exhibition containing all second year work featuring Drawing in all forms. Each Student for the second year of Fine Art Students at Liverpool. Hope University has worked together to produce an exhibition of Drawing. Each student is bringing their various style to the exhibition which makes this an event not to miss. (PRIVATE VIEWING IS ON THE 24TH AT 5:00PM – INVITE ONLY)
Exhibition space will be open 12-6 every day
St Lukes Church (Bombed out Church)
Opposite the top of Bold Street
We hope you can all attend!
Website: https://www.facebook.com/events/200767400024760/
Event: Mr
Dates: 21 April 2012
Cost: Free
Free: Fielders farm Shop, Pangbourne Road, Reading, RG7 5EA, England, UK
Details: Ever wanted to be a famous sculptor? Come to the Sculpture Day at Fielders Farm Shop and have a go at carving stone! Saturday 21st April, throughout the day.
•Discover how natural stone is transformed into beautiful sculpture
•Have a go at creating your own masterpiece *
•Watch Berkshire's most important emerging sculptor Andrew Hood work on
his latest commission
•Commission a piece for yourself
•Capture handprints or profile silhouette onto slate
•Enrol on stone sculpture tutorials.
Fielders Farm Shop, Pangbourne Road (where the donkeys are)
No booking required. Visit http://www.fieldersfarmshop.co.uk for directions
*Limestone, tools and safety glasses provided
Website: http://mcalistairhood.artweb.com/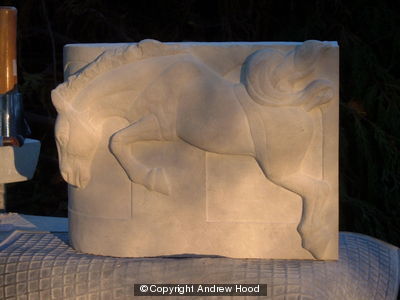 Event: Woburn Arts Beat
Dates: 6th – 27th April
Where: Village of Woburn, Bedforshire, UK
Details: Bedford Street Gallery turns Woburn village (Bedfordshire) into one huge exhibition with exhibits in a wide selection of businesses etc. Angela Stanbridge has 17 paintings plus several etchings in this exhibition. Why not go on a treasure hunt around the village to find all the art work, there's a huge amount!
Website: http://www.woburnartbeat.co.uk/2012/Artists/Angela-Stanbridge,-Painter.aspx

Event: The Society of Botanical Artists, Botanical Celebration.
Dates: Friday 20th to Sunday 29th April 2012
Cost: Free
Where: Westminster Central Hall, Storey's Gate, London. SW1H 9NH, UK
Details: Sarah Wood has four paintings in this exhibition available for sale. Tulips Prof. Rontgen was painted at the National Trust's gardens at Polesden
Lacey.
Website: http://www.soc-botanical-artists.org or http://sarahwoodart.com
Event: Beauty or the Beast
Dates: 30 March – 5 April 2012
Cost: Free
Where: Nucleus Gallery Chatham, Nucleus Arts 272 High Street, Chatham, Kent, Chatham, ME4 4BP, UK
Details: Nine artists and photographers from North Kent have come together to cut through the developers spin regarding a Hub airport in the Thames estuary and visualise the case against this devastating development.
Website: www.kevinclarkson.co.uk
Event: Adolescence
Dates: 5/04/2012 – 12/04/2012
Cost: Free
Where: Graffik Gallery, 284 Portobello Road, London, W10 5TE, UK
Details: All the info about the show in the description area: https://www.facebook.com/events/263693813715543/  Valery Pannetier will exhibit his cartoon character 'Moino' on 2 pieces inside and 1 graffiti outside. More info on his works about 'Moino'
Website: http://www.valerypannetier.com/moino–paul
Event: Reading Contemporary Art Exhibition (submitted by Belinda Darling)
Dates: 28-29 April 2012
Cost: £6
Where: Rivermead Leisure Complex, Richfield Avenue, Reading, RG1 8EQ, United Kingdom
Details: The fair brings together an eclectic mix of over 100 artists, printmakers, photographers, sculptors, ceramicists and selected galleries offering the very best in contemporary art with prices from £40 to £4000. There's something for all budgets, tastes and interiors.
Website: http://www.readingcontemporaryartfair.co.uk/default.asp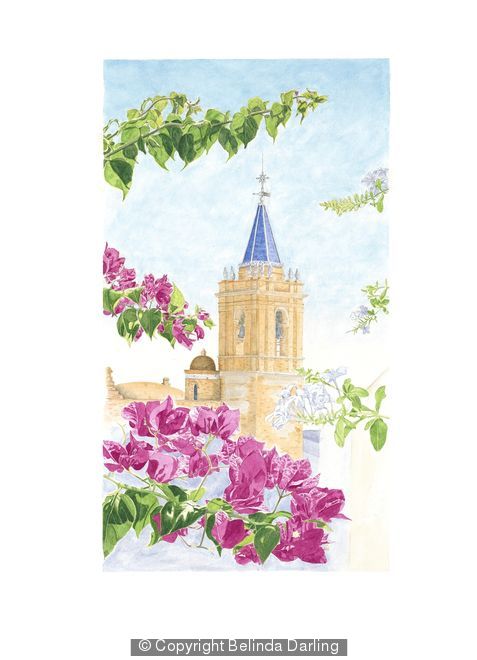 Event: THE GUEST INFORMANT
Dates: april 2012
Cost: as set by Amazon/kindle
Details: THE GUEST INFORMANT, a literary novel by David Stokes, will be e-published this week and available on Amazon and kindle.
Event: ARTFUSION-UNIAD CELF
Dates: 01/04/2012 to end September
Cost: free entry
Where: Moranedd Cafe, Maes Y Mor,Criccieth, Criccieth, LL52 0HU, United Kingdom
Details: A unique art exhibition in relaxed surroundings abstract to realism,historical,portraits and photography-A mixed wealth of an exhibition all by artists local to Criccieth.Hosted in a building designed by Clough Williamd Ellis of Portmeirion fame . The building sits on the beach,there is a soft play area for children,pool and air hockey for the teens.So adults can enjoy the delicious homemade food and cakes and a cup of tea whilst viewing the art work.Or enjoy the superb view out to Cricccieth bay and the castle were dolphins and leather back turtles swim.
Website: https://sites.google.com/site/uniadcelfart/
Carried over from March events…
Event: Belinda Darling recent artwork at The Old Boot Inn
Dates: 3 March to 30 April 2012
Cost: Free
Where: The Old Boot Inn, Stanford Dingley, Berkshire, RG7 6LT, United Kingdom
Details: Recent work by local artist Belinda Darling.
Website: http://www.oldbootinn.co.uk/ & BelindaDarling.artweb.com
Event: The Funky Art Exhibition
Dates: 2nd March – 5th April 2012
Cost: Free
Where: The Jam Factory – Oxford, The Jam Factory, Hollybush Row, 27 Park End Street, OX1 1HU, UK
Details: The Funky Art Exhibition is a joined exhibition with other Artists from The Funky Art Gallery. All displaying urban and funky style of art, loads of colours, interesting and quirky art.
Website: http://www.thejamfactoryoxford.com/ & http://www.thefunkyartgallery.com
Event: Tania Rutland
Dates: 15th march – 4th April 2012
Cost: Free
Where: Hart Gallery, 113 upper Street, Islington, London, N1 1QN, England
Details: Solo exhibition of new work for 2012 including paintings and etchings.
Website: http://www.hartgallery.com
Event: Feathered
Date: 25th March to 15th April
Cost: Free entry
Where: Kings Acre Gallery, Kings Acre, Camelford, Cornwall
Details: Feathered exhibition interpreting the theme of birds. Featuring Cathy Stringer and five other Artists
Website: http://www.kingsacregallery.co.uk and http://www.cathystringer.com
Event: Acrylic landscape
Dates: 13 March 13 May 2012
Cost: Free
Where: The Stark Gallery, 68 Castle Street, Canterbury, CT1 2PY, UK
Details: An exhibition of Acrylic landscapes painted in the English tradition. Subjects vary from the South of France to Brittany, from Antigua to Kent.
Website: http://www.thestarkgallery.com
Event: Made in the Middle
Dates: 11th February – 15th April 2012
Cost: Free
Where: Mac Birmingham, Mac, Cannon Hill Park, Birmingham B12 9QH
Details: 11th February – 15th April 2012, Tue until Sat – Noon until 8pm, Sun – 11am until 4pm , Mon – Closed except for Bank Holidays when the Gallery will be open Noon – 8pm
Made in the Middle is an open exhibition originated by Craftspace and selected by an expert panel. Previously showing contemporary craft from the
West Midlands, this year the exhibition has been expanded to include the East Midlands and celebrate creative practice across the whole region.
This exhibition brings together 35 makers whose diverse practice reflects the wealth of high quality work produced across the region and the talent nurtured in the Midlands. In a changing economic climate this Made in the Middle considers 'Pathways to Craft' through selected case studies to draw out the various routes to careers in making. The exhibition aims to demonstrate alternative ways to approach making, not only through the exhibitors' experiences but also through the action research project Apprentices in the Making.
Made in the Middle also reflects on developments in craft. In recent years the use of digital processes and technologies has grown significantly. A focus on digital work highlights the growing interest in these processes and how makers are pushing technology to create innovative work.
Website: http://www.macarts.co.uk or http://www.madeinthemiddle.org/about
Event: Girls Connecting
Dates: 15th March – 10th April 2012
Cost: Free
Where: Off the Wall Gallery, The Old Probate Registry, Cardiff Road, Llandaff, Cardiff, CF5 2DQ
Details: CONNECTING GIRLS, INSPIRING FUTURES 15th March – 10th April
Off the Wall is delighted once again to dedicate its next show to International Women's Day (IWD), which is formally on March 8th.
A wide range of art and sculptures will be on show by women, but for everyone's tastes.
IWD provides a common day for globally recognising and applauding women's achievements as well as for observing and highlighting gender inequalities
and issues. If every International Women's Day event held in 2012 includes girls in some way, then thousands of minds will be inspired globally.
Website: galleryoffthewall.com
And a couple of events from around the world…
Event: The Art of Printmaking
Dates: Until 14th May
Cost: Free
Where: Studio 3 Gallery, Jarman Building, School of Arts, University of Kent, Canterbury CT2 7UG, United Kingdom
Details: The University is collaborating with the Royal College of Art (RCA) to host Double Take – The Art of Printmaking, which will feature artists such as Tim Mara, Paula Rego, Chris Orr, Elisabeth Frink and Ana Maria Pacheco. Running from 16 January to 14 May, the exhibition will also showcase the work of recent graduates of the RCA's MA in Printmaking and feature a 'vibrant and eclectic mix of styles and techniques', according to Studio 3 Gallery curator Ben Thomas.
Website: http://blogs.kent.ac.uk/studio3gallery/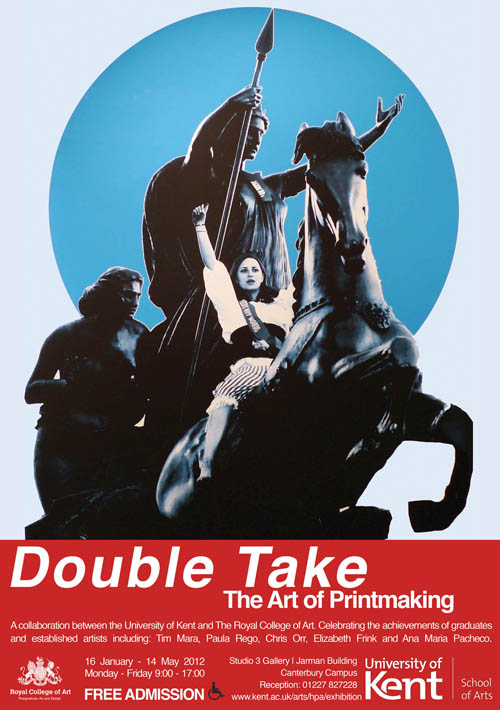 Event: Picasso and Modern British Art
Dates: Until 15th July
Cost: £14
Where: Tate Britain, Millbank, London SW1P 4RG, United Kingdom
Details: In a major new exhibition at Tate Britain, Picasso and Modern British Art explores his extensive legacy and influence on British art, how this played a role in the acceptance of modern art in Britain, alongside the fascinating story of Picasso's lifelong connections to and affection for this country. It brings together over 150 spectacular artworks, with over 60 stunning Picassos including sublime paintings from the most remarkable moments in his career, such asWeeping Woman 1937 and The Three Dancers 1925.
Website: http://www.tate.org.uk/britain/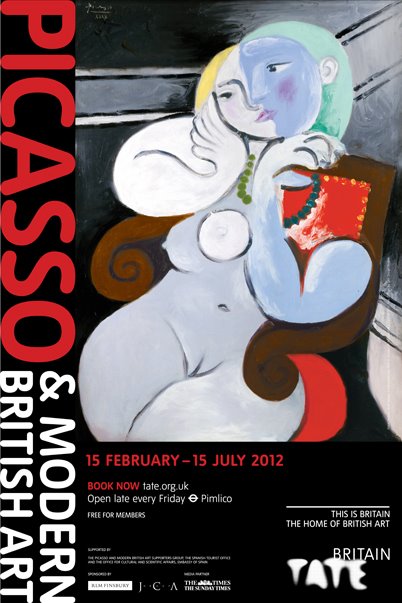 Event: Keith Haring: 1978 – 1982
Dates: Until July 8th
Cost: $10 (adult)
Where: Brooklyn Museum, 200 Eastern Parkway, Brooklyn, New York 11238-6052
Details: Keith Haring: 1978–1982 is the first large-scale exhibition to explore the early career of one of the best-known American artists of the twentieth century. Tracing the development of Haring's extraordinary visual vocabulary, the exhibition includes 155 works on paper, numerous experimental videos, and over 150 archival objects, including rarely seen sketchbooks, journals, exhibition flyers, posters, subway drawings, and documentary photographs.
Website: http://www.brooklynmuseum.org/exhibitions/keith_haring/