See more of Silvana's work at: www.silvanarobinson.artweb.com
Being an artist
Please give us a few words of introduction about yourself
I have always loved drawing and painting since I can remember. Many years ago I was offered a place on a Fine Art degree course but couldn't accept as in those days it meant leaving home and we were not a Uni family so I wasn't allowed to go. I then started work in a totally different sector then raised a family and got my A level art in my spare time. When the children grew older I decided to retrain by taking a BTEC National Diploma in Photography and Imaging and came out with Distinction, Merit, Merit, the distinction being the "Art" part of the photography course! By chance I attended a pastel wildlife workshop and it reawakened my desire to paint. I now paint Wildlife and pet portraits in Pastel and absolutely love it!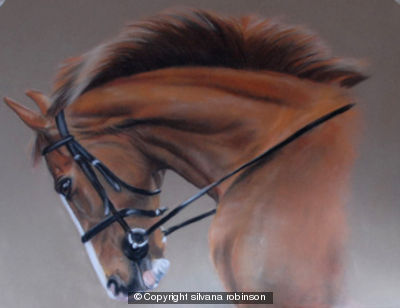 How and when did you start out as an artist?
I started painting seriously a year or so ago.
What training did you have?
I have a BTEC ND in Photography and Imaging and an A level in Fine Art.
What has been your best creative achievement so far?
A series of photographic images that won best panel in my end of year show and selling a Horse portrait commission.
General Questions
What's your favourite quote?
I love to capture a moment in time that would otherwise be just a distant memory.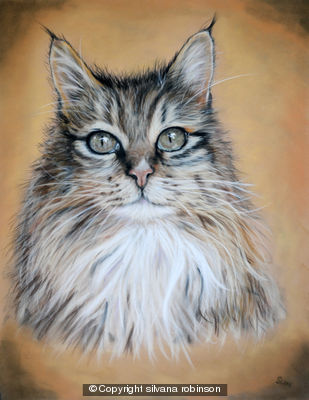 Who is your favourite artist?
Lesley Thiel…. also David Sheppard, Lesley Harrison, Lesley Ann Hartman, Vic Bearcroft and Mary Herbert…sorry that's more than one!
What are you aiming for?
To become a better artist.
How will you get there?
Practice!
Is anything holding you back?
Confidence?
You and art
What sort of reactions do you get to your work? are you ever surprised?
People always make nice comments.
From start to finish, how long does it take for you to create your work?
About 5 days depending on what I'm working on of course.
What music do you like to listen to when you work?
Muse, Emma Shaplin, Mobi, Enya, Classical, a whole mixture actually!
What is next in the pipeline for you? Any new directions or shows coming up?
Continuing with my present work and looking to improve and learn new techniques.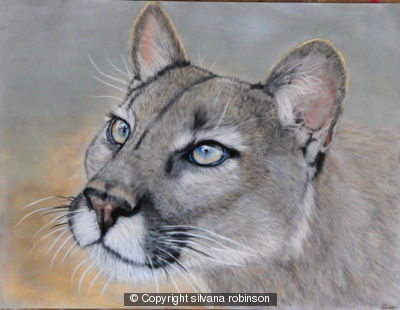 Being inspired by art
Who (living or dead) inspires you? and why?
Lesley Thiel for her realism, Vic Bearcroft for his realism but also for his love of animals and the work he does for their welfare.
George Stubbs for his realism and work on horses.
J.M.W Turner for his amazing watercolours!
What feelings, subjects or concepts inspire you as an artist?
Wildlife, Endangered species, realism as opposed to Abstract art, the spirit of the animal. Also the relationship between Man and Horse or his pet.
What is your favourite work that you've produced so far and why?
Ulrich111 portrait of a working horse because there's movement and a story going on.
an artist's advice
Have you got any advice for those starting out as an artist?
Try different techniques and concentrate on what you enjoy doing as that is more likely to inspire you to progress.