Today illustrator Casey Rogers talks to us about her work! See more of it on her website: www.caseysplace.artweb.com
Being an illustrator
Please give us a few words of introduction about yourself
I am an illustrator living and working in the south west. I have a lifelong obsession with animals which comes across in my work.
When did you decide to pursue illustration as a career?
Recently after working in the industry for a while doing freelance work I have decided to concentrate full time on my own work.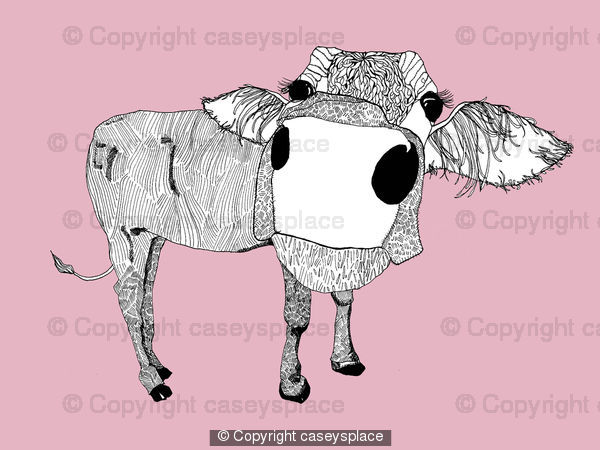 What training did you have?
I have a art foundation degree followed by a BA HONs degree in printed textiles from Loughborough university.
What has been the high point of your career so far?
Just having people buy and enjoy my artwork.
General Questions
Who is your favourite artist?
I love Rob Ryan and rather than any one artist I tend to get inspiration and enjoy the work of other illustrators including Alice Potter and Ria Hill.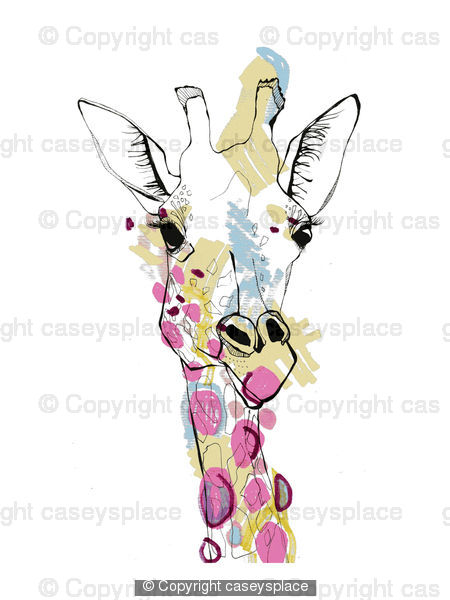 What are you aiming for?
To make a full time living from my work, expand my range and keep drawing fresh and exciting pictures.
How will you get there?
Keep doing what I'm doing, promote my work wherever possible and just get it out there as much as I can.
Is anything holding you back?
Hopefully not, now that I'm on the way and have motivation behind me I hope to just keep moving forward.
You and illustration
What feelings or reactions do you hope to arouse in people who view your work? Are you ever surprised by reactions that you get?
I hope that people will see striking and unique imagery, a way of drawing the subject matter in an interesting and almost whimsical fashion. As an artist you always doubt your own talent so I'm constantly surprised and overjoyed when I get good feedback. My work is fairly inoffensive so I don't tend to get any controversial reactions.
From start to finish, how long does it take for you to create your work?
A detailed illustration will probably take between 6-10 hours.
What music do you like to listen to when you work?
I like to listen to calming female voices like Lianne La Havas or Laura Marling.
What are you working on next? Any future plans or projects in the pipeline that we should look out for?
I have some comissions I will be working on and am always drawing more and more. Look out for new animals including a zebra and a few more exotic fellows.

Being inspired by illustration
Who (living or dead) inspires you? and why?
Other illustrators doing the same thing as me inspire me, I love to check out their work and see what new styles and techniques they are working on. Also my Mother, she is such a support and so determined.
What feelings, subjects or concepts inspire you as an illustrator?
I get inspired when I find a picture that i think will look funky or quirky in my illustration style. Fisheye photos tend to bring out a good side of my style.
What is your favourite work that you've produced so far and why?
I like my two cow illustrations and the colour in my giraffe.
an illustrator's advice
For those thinking about turning a passion for illustration into a career, could you give any advice?
Get it out there, start small just with a facebook page but keep plugging away. Get your work in galleries and shops within reason, don't spend too much initially. Use the internet to promote yourself, and be ballsy, if you don't believe in it no one else will, so make sure people know how good you are, and show them what you have.
Any tips on how to get your work seen and get the commissions coming in?
When money is short be cheeky and ask coffee shops or bars whether they'd like to display your work, I've found this useful as it fills their walls so they're happy and it's another tool to get your work seen. Start small with craft fairs, always have business cards available.