In the early 20th century, household paint (or interior paint) inspired a whole art movement: abstract expressionism.
The enormous canvases favored by artists like Jackson Pollock would have made using traditional tubes of paint prohibitively expensive. More poetically, Pollock—one of the first artists to use household paints—describes his use of them as "a natural growth out of a need."
Had he known his works would sell for large sums of money—his work No. 5, 1948 was sold for a record $140 million in 2006—he might have chosen to work with a more expensive product. But the need to which he refers was also about how he wanted the paint to feel. To drip and splash, the paint needed to be a certain viscosity, and while you can oil down oil paint, the pigment will weaken as a consequence.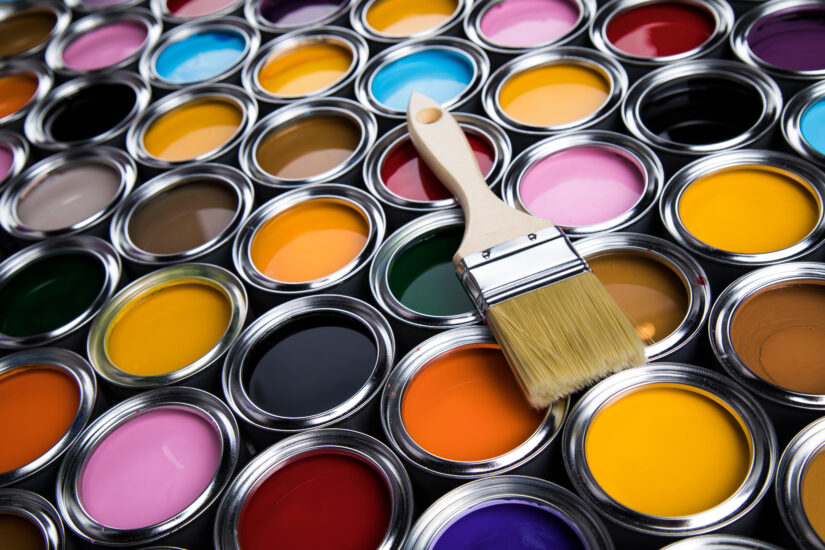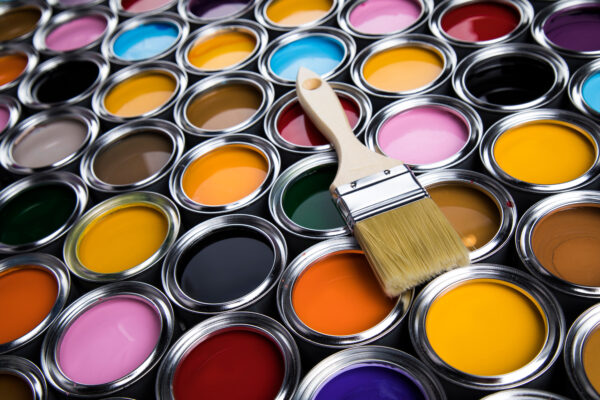 What household paints do artists use?
It's hard to imagine Pollock or Picasso popping to their local hardware store for a tin of emulsion or gloss paint. But thanks to documentaries, we can see Pollock pouring and dripping house paints directly from cans. Pollock stocked up on Duco paints from industrial paint manufacturer DuPont, and other brands such as Davoe & Raynolds. He thinned the paints down to his preferred consistency.
Pollock started using synthetic resin-based paints called alkyd enamels instead of artist paints. His medium is registered as "oil."
In the same way, Picasso used high-grade house paints. Cheaper, quicker to dry, household oil paints also absorbed brush strokes, unlike traditional oil paint. His favored brands included French company Ripol.
Jack the Dripper
Jackson Pollock came from Cody, Wyoming, in the heart of the American West. Nicknamed Jack the Dripper, he was inspired by the sand paintings of the Indigenous peoples.
Pollock, who made no preparatory drawings or studies, felt his way into his paintings. He believed in immersing himself in the process of creating them. There was no fear of altering and changing the composition of the paintings, and the creation method didn't matter as long as it produced the results he was searching for. He stated that "the technique is a means at arriving at a statement."
Pollack dripped his paint directly onto his canvas spread out on the ground. This way he could observe and work at the painting from all angles. Along with paint he also used materials such as sand and glass. He sometimes used brushes to drip his paint, but often used sticks. Pollock used household paints because they produced the desired method for his means of painting. They were more fluid than oil paints and, of course, cheaper.
See the abstract expressionist in action in the documentary Jackson Pollock 51, a ten-minute short by Hans Namuth.
Picasso the decorator
A lesser-known fan of household paints was Pablo Picasso, who used a new high-grade household paint. Paint sleuths have spent decades looking at photos of his studio and x-raying his artwork to identify the mediums of some of his later masterpieces.
Experts say the appeal of the pigment-heavy household paints was its glossy oil-like structure that dried in days instead of weeks leaving no brush or drip marks.
Other artists who played with paints
Pollock's well-known use of household paint inspired artists to experiment with different mediums. Roy Lichtenstein's vibrant take on comic books uses enamels and Magna, a brand of acrylic paint using pigment and resin. His enamel-on-metal method was later picked up by Young British Artist (YBA) artist Gary Hume who uses aluminum panels.
The world's second-richest artist, Damien Hirst (and fellow YBA), is also a fan of household paints. He created his famous Spot & Spin painting series using household paints and gloss paints.
See spin paintings being created as part of a Tate Modern exhibition.
Using household paint for art
Household paints come in two main recipes: water-based emulsions and oil-based glosses.
One of the major cons of household paints is the color choices. Emulsions for walls tend to have tints and shades of colors. This means paintings are okay if you want magnolia and white with a touch of pink or peach but trying to find a dark cadmium red or dark ochre can be more challenging. The main pro is in the cost: you can buy dozens of tester pots for the cost of a few basic tubes of artist paints.
For a wider range of off-the-shelf colors, heritage ranges can be better (although more expensive) choices, particularly for landscape painters. And in some of the better hardware stores, there are paint mixing services that can help extend the available colors ad infinitum.
Off-the-shelf gloss oil-based paints can be even more limited in range and can be difficult to mix with other types of paints. Increasingly, the color palettes have expanded as tastes have changed—but there are still few ready-mixed primary colors available.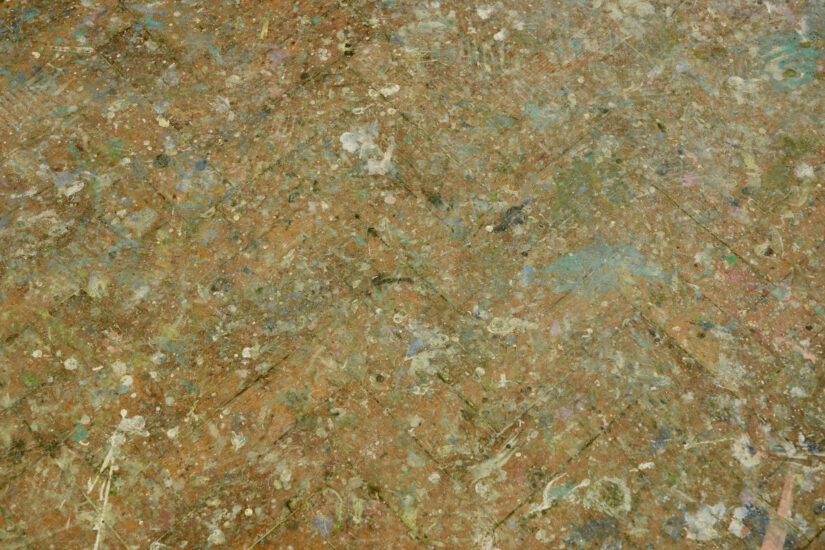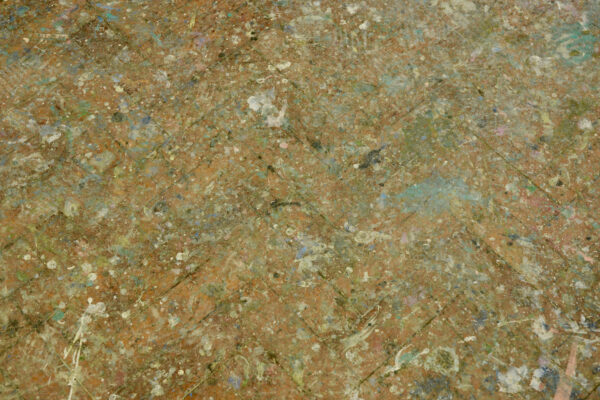 How long will the art last?
The other challenge is lifespan. Household paints are developed to stick to certain surfaces and only for a limited amount of time. An emulsion is for plaster walls and paper, gloss and satin paints have been engineered for pre-primed wood. But give it 20 years and the likelihood is it will need repainting as the color fades and its adherence to the wall or wood reduces.
For artwork, this is far from acceptable: modern artists who used these types of paints find themselves repairing artworks less than a decade old.
While mixing oil paints on a palette is an acquired skill, mixing household paints can be even trickier.
Tools of the trade
Household paints require different approaches and tools to traditional oils and acrylics. Pollock favored pouring or dripping paint from hardened brushes, sticks, and even basting syringes as paint applicators. Damien Hirst employed childhood art-making techniques and tools for his spin paintings.
Other artists have embraced cheap decorator tools—wide paint brushes, wallpaper strippers and putty knives, to name a few. So if you have always favored fine brushes, swap them for a squeegee—it's the most fun you can have with paint. Just make sure you wear old clothes and ensure everyone else is standing back.
Read more on different types of paint here
Is Acrylic Paint Better Than Oil Paint?
What are the Best Surfaces for Oil Painting?