Celebrating its first century, acrylic paint has found its way on to more and more artists' palettes. So how does this relative newcomer compare to oil paint—and which one should you use?
Anyone who has ever decorated a room will know the difference between water- and oil-based paint.
The water-based paint you use on your wall is fast-drying, more forgiving and easier to clean up. It is also often brighter. Oil-based paints are slow to dry, show every imperfection on the surface (where did that dust come from?), and are difficult to remove or paint over if you make a wonky line.
In many ways, these differences transfer into art. Oil paint can be tricky to correct, impossible to remove and slow to dry. But its ability to show imperfections make it perfect for creating thickness and texture in a painting. And its slow drying time gives the artist time to work wet on wet. In contrast acrylic paints dry quicker, allowing for easy lines and shapes. The colors can be more vibrant as the manufactured pigments are suspended in a clear fluid (that's not actually water).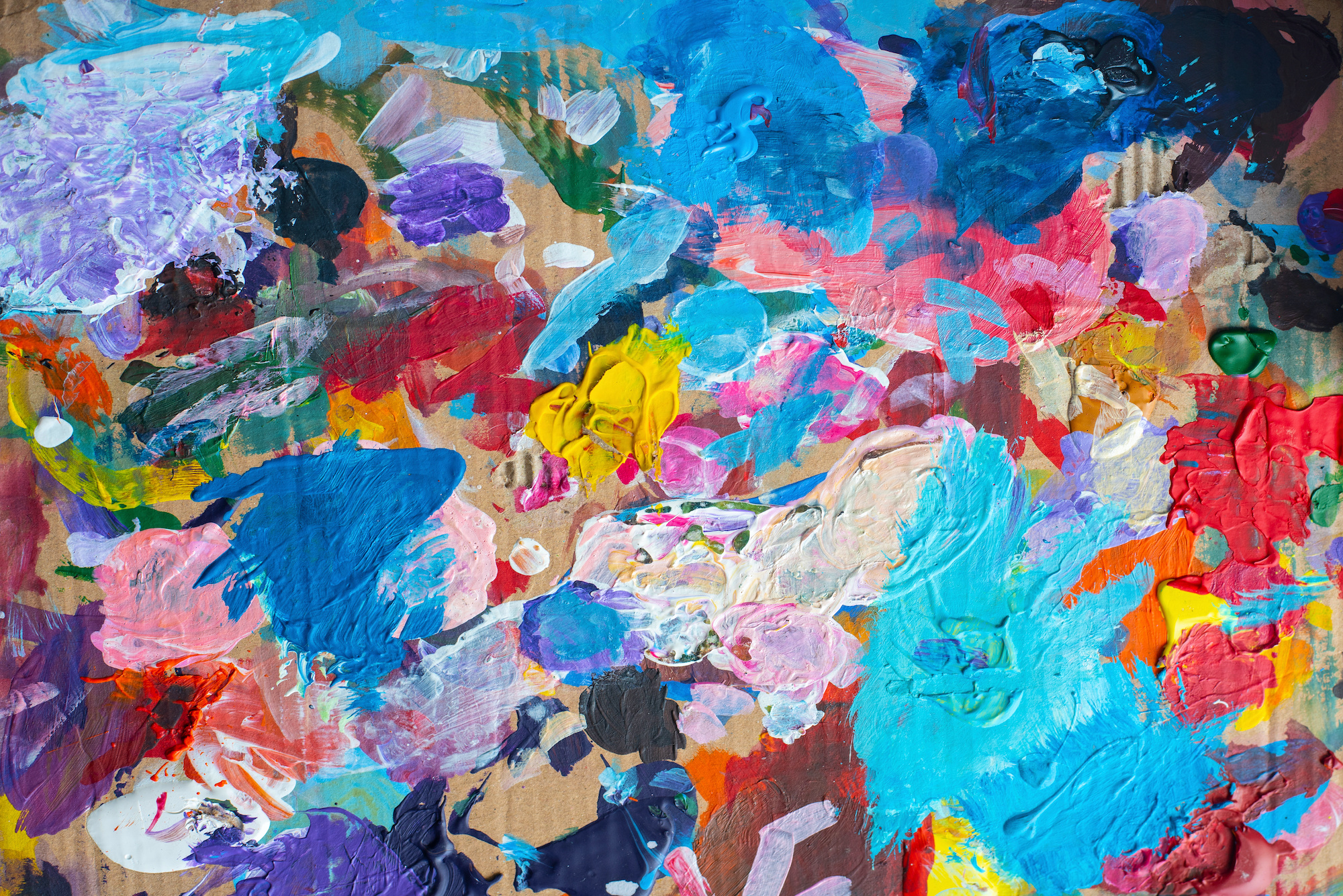 What is oil paint?
As the name suggests, oil paint is pigment added to an oil base. This medium dates back centuries, used by Renaissance artists to the Dutch masters and the Impressionists to create some of the world's most famous paintings. Some drawbacks to oil paint include its strong smell and the need for flammable liquids (solvents) to clean oil paint brushes.
What is acrylic paint?
In contrast, acrylic paint is pigment suspended in a water-soluble acrylic polymer emulsion. Widely available from the 1950s onwards, it has been used by artists including Andy Warhol, David Hockney, Damien Hirst and Mark Rothko.
Acrylic paint's ease of use is one of the reasons it is a starting point for most beginners. It is reminiscent of those poster paints we used in kindergarten. And perhaps, best of all, it is also cheaper. This last element is one of the reasons artists who work on large-scale paintings will often use water-based or household paint.
Acrylic paint has yet to prove its longevity. We know that oil paints can muddy over the centuries, but do those wonderful vibrant acrylic colors fade?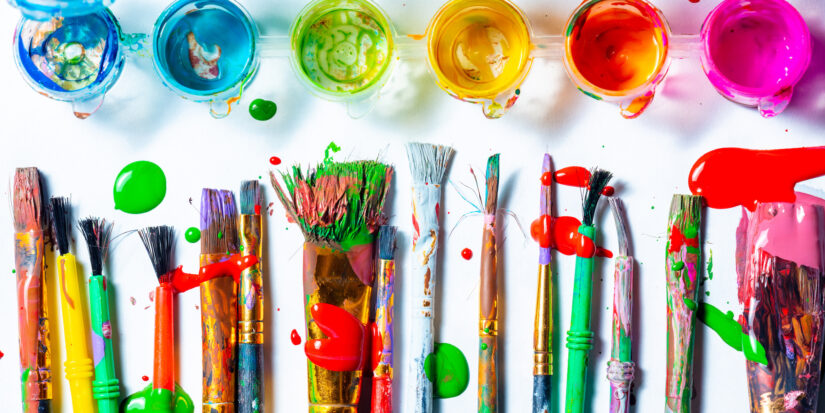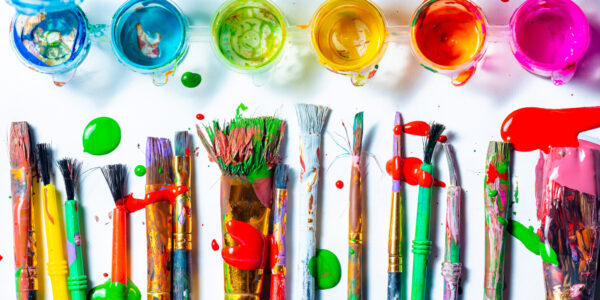 Color
The first thing you notice about acrylic is the clarity of color. The red is really RED. The yellow is brighter than van Gogh's sunflowers.
Get yourself a tube of oil and a tube of acrylic paints marked up as the same color (try cadmium red) to play around with and you will see the difference.
But oil can create contrast. Chiaroscuro, the art of light and dark, was mastered by Renaissance painters like Caravaggio, Rafael and da Vinci (of course).
Oil also allows scumble, where a dry brush loaded with a small amount of a (usually) lighter color is brushed across the darker color beneath—a technique made famous by Francis Bacon—to create a shimmer.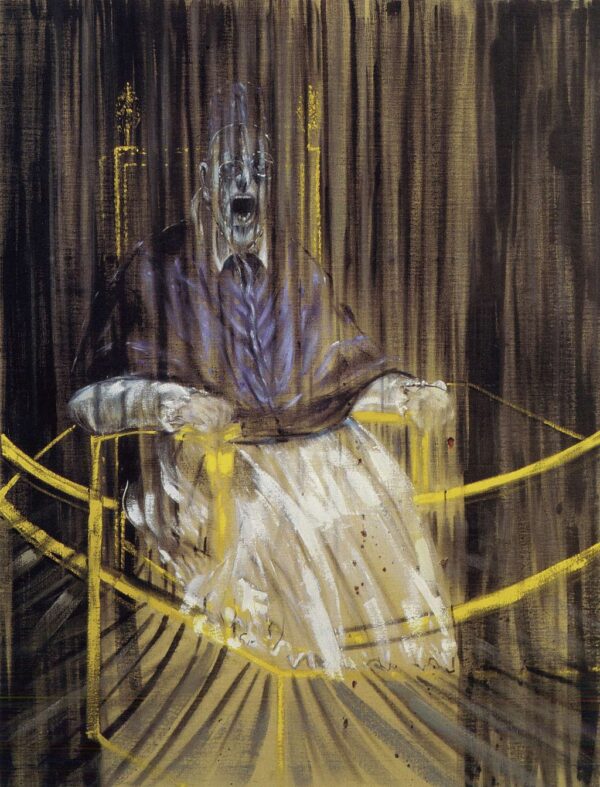 Texture
Acrylic is primarily a flat color. The fluid is absorbed into the surface you are painting on, leaving behind the pigment. This is why it is so vibrant: you are looking at pure (manufactured) pigments.
Although it has a reputation for being the easiest of the mediums, and favored by non-artists, acrylic requires a steady hand. You need fine brushes and a thin application. Loading your brush will make it difficult to control (have some paper towel handy to blot away any excess paint), and working over wet or dry paint can create seams, making layers harder to bring together.
With oil you can load on texture, especially using a palette knife and keep going. It can be like sculpting the frosting on a cake. Paintings by British-German artist Frank Auerbach use so much paint, they are rumored to still be wet.
You can also play around with the viscosity of oil paint. Add more oil to create a more translucent surface, or drain out some of the carrier fluid to make it more malleable, purer in pigment and textured. (Find out how to remove excess oil from oil paint in this blog.)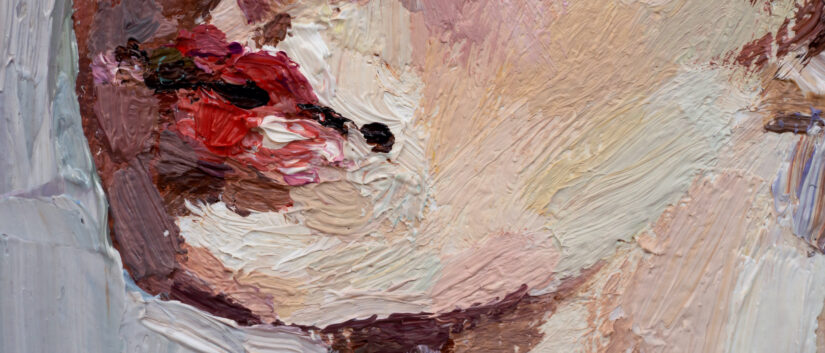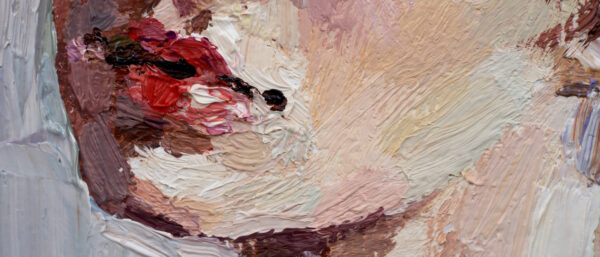 Lines
While oil paint is easier for mixing directly onto your canvas, helping to blur the lines, acrylic can give you sharper lines and harder shapes.
One of the most famous acrylic artists is David Hockney whose work perfectly reflects this element. His A Bigger Splash and the series he created in the 1960s shows the distinct flat lines you can get with acrylic paint. Moving from his native Yorkshire in Northern England to California, where everyone had a swimming pool, Hockney said this new medium better suited the subjects of his artwork at that time.
Can you use acrylic on paper?
Another benefit of acrylic is that you can use the substantially cheaper surfaces like paper. But if you've ever used acrylic on paper, you know that the paint will often ripple as it tries to absorb the fluid. If you want to paint on paper, you will need to stretch the paper first.
How to stretch paper
Ingredients
A good-quality heavy paper
Masking tape
A flat board
Household brush
Water or heavily watered-down acrylic
Method
Tape your paper to the board using masking tape or similar low adhesive tape.
Apply the water or watered-down acrylic to the paper.
Allow to dry thoroughly
Remove the tape (or you can leave the tape on and use the paper to paint on).
Of course there are more than two types of paint for you to experiment with. Check out our feature on egg tempera paint. And, yes it really does use eggs.