We recently featured an interview with jewellery designer Anthony Wong, an artist in residence at the Bluecoat Liverpool. Here Bryan Biggs, Artistic Director of The Bluecoat, talks to Sally Edgar about how artists can make the most of opportunities created by collaborating with arts centres.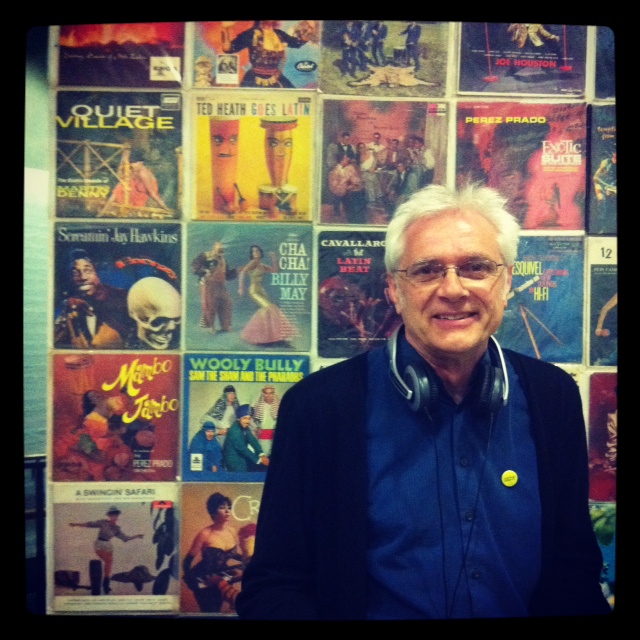 How to maximise opportunities with Arts Centres
From an artistic director's perspective, how can resident artists benefit from studio sharing and working spaces within a prominent arts centre?
The Bluecoat, the UK's oldest combined arts centre, was set up by a group of artists who moved into the empty former school building in 1907, formally constituting it as an arts centre in 1927. Founded in this way has meant the Bluecoat places artists' practice at its heart. Our curators are always interested in the processes artists go through to create work, not just the finished result.
In any studio set up, artists can shut themselves off from the world and from fellow artists. The best studio groups however are where there is an openness, either through the collective way the studio is run; through the physical layout of spaces; or though collaborative public events like open studios.
Artists' studios located in arts centres are less common, but from the Bluecoat's experience, having artists working in our building enhances the work we do, as well as providing a conducive environment for artists, especially those at an early stage of their career who are interested in a more 'social' role for their work.
The inherent features of arts centres – their multidisciplinary context, their community and civic role, as well as their focus on nurturing talent and developing practice – are increasingly making places like the Bluecoat attractive places for artists, not just to present work, but to have a home in.
Arts centres are the unsung heroes of the creative sector – potentially holding the key to the future of UK arts. Their interest in the coalescence of artistic excellence and social impact enrich the areas they are located in. Often busy from early morning to late at night, they can offer an extensive range of services and platforms for engagement, attracting audiences the sector usually finds hard to reach.
They provide fertile ground and a more vibrant environment in which to develop work in – places where artists can connect with potential audiences during the creative process.
The benefits to artists can be summarised as:
Access to curatorial expertise – the gallery team give advice on applying for and preparing for a show. They have excellent networks nationally and internationally – with curators, venues, other artists, as well as framers, shippers, technicians, suppliers.
There are broader professional development benefits, all tenants receiving regular e-newsletters about exhibition, training or other CPD opportunities, and being associated with a prominent arts organisation can also bring kudos.
Staff can give critical feedback about a studio artist's work.
Artists can engage with a changing gallery programme on their doorstep.
They can meet, and perhaps collaborate with, visiting artists who might be making a print in our printmaking studios, or doing a short residency in a new space we have just established.
Artists can benefit from talks and other events involving visiting artists or curators. They may even be invited to give talks or guided tours around the arts centre's exhibitions.
There are other occasional opportunities to earn money. In the past, studio artists have been employed to run classes and workshops as part of our participation programme, photographically document our shows, and provide illustrations for publicity/branding.
Finally, and perhaps the most useful aspect of being in a busy arts centre, is the informal networking that happens. Being centrally located and a major hub for big events like the Liverpool Biennial or the popular Liverpool Light Night means that there is a good chance artists in the Bluecoat studios are exposed to other artists, funders, curators, reviewers, academics, arts patrons and potential buyers of their work.
The process is two-way. We tend to select artists for our studios who can demonstrate an interest in being part of a creative community and to actively participate in the ways described above, as well as in open studios. Galleries are about presenting work. Here that is a large part of our work, however an arts centre differs in that it brings a more interesting dynamic: the potential for interdisciplinary practice – there are many instances of visual artists here collaborating with poets, musicians, dancers etc., both from the studios and from our public programmes.
In applying for a studio here, or in other arts centres with such a facility, you would go through a formal process (application form, references etc.). Taking time to research and understand our ethos and how we operate will however give you a better sense of what sort of artist we are looking for, and for you to check this is the sort of place you want to be – somewhere that welcomes creative people who want to be part of an arts community, are open to opportunities to collaborate, and consider audiences as a crucial element in the creative process.
Bryan Biggs is the artistic director at the Bluecoat, Liverpool.