Free 2018 June Arts Events
---
A list of some fantastic artist events coming up in the month of June, submitted by the ArtWeb community:
British Museum Late
ArtWeb member Farrukh Akbar will be showing some of his artwork and giving a short interactive talk on technological utopia/dystopia at the Late event at the British Museum on Friday 8th June at 6.30pm.
If you are into art and technology and the impact of technology on the future of humankind he would love to catch up with you at the event.
This event is free and open to the public, It should be a lot of fun. There will also be other UAL students showing work and creating a unique atmosphere at the Late.
There is also the Rodin exhibition going on at the museum at the same time which is very much worth the visit (the Rodin exhibition is not free).
Art on the Common 2018
Established over 30 years ago, Art on the Common in Harpenden is Hertfordshire's premier outdoor art event. It is a wonderful location, set on a tree-lined section of the Common close to the Town Centre.
Last summer's two day event in June was a resounding success, with over 45 artists displaying and selling a wide range of works.
The two day event showcases the very best of local art including paintings, ceramics, fine art photography, sculpture, fabrics, jewellery, glass, wood and handmade greeting cards.
The low cost of exhibition makes this an ideal event for artists to test the market in a relaxed, friendly environment.
Buck Art Weeks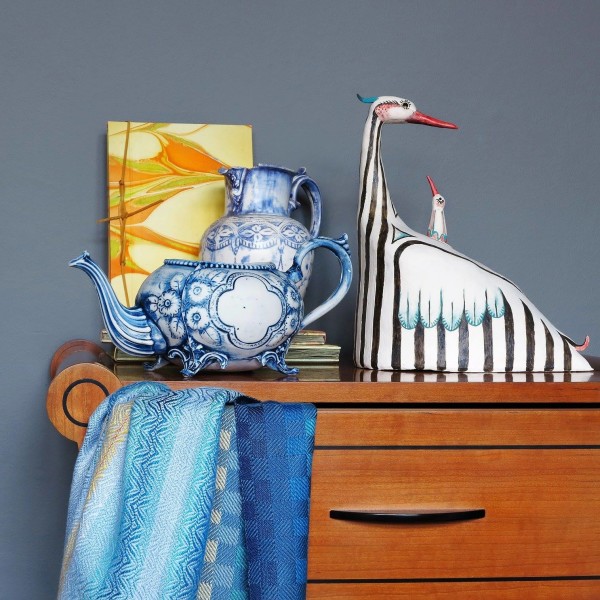 Buckinghamshire artists and artisans take part and open up their studios for two weeks in June to visitors. A wide variety of work available on show and to buy directly from the artists. Lots of demonstrations and talks available… see website for further details.
ArtWeb member Nathalie Pymm will be taking part in her Garden Studio showing her mixed media paintings and latest printwork. Reiko Ralph, a talented glass work artist will be taking part alongside her and showing her beautiful glass creations.
Free parking, refreshments available. Nathalie and Reiko are part of the Amersham Art Trail; 20 venues taking part locally.
Plymouth Artists Collective
A collective exhibition of paintings, textiles, ceramics and jewelery by local Plymouth artists.
Running from Tuesday 12th until Saturday 23rd June.
Refreshments on site.
Eel Pie Artists Open Studios Summer 2018 (two weekends)
Open studios showing a wide selection of art and craft work
Free family friendly event. Open 11- 6pm each day.