Watercolor painting has a reputation as being for hobby painters only, while artists pat themselves on the back using "proper" paints like acrylic and oils. But this medium has a long and proud history in art going back centuries.
What is watercolor?
Put simply, paint is pigment floating in a clear fluid. As you would expect, watercolors are created by mixing pigments in the transparent medium of water. The attraction is the way it creates a wash of color that allows the background to become part of the image. The background can be anything from paper for landscapes to ivory used for miniature portraits that became popular among the gentry in the 17th century.
History of watercolors
Used in religious paintings in the medieval period, watercolors became a favorite for landscape painting and miniature portraits. It was embraced by English landowners (in particular) who wanted their properties captured in multiple topographical artworks for books or framing. Watercolors of cities that formed part of the Regency-era gentleman's Grand Tour of Europe also become popular for freelancing artists in the 17th and 18th centuries. The pre-prepared dried watercolor pans (or cakes) were extremely portable (just add water) and dried quickly, making it a practical choice for travelers.
At that point in history, oil painting was considered the preserve of portrait artists like Thomas Gainsborough's marvelous painting Mr and Mrs Andrews (1750). And the newly created Royal Academy of Arts in London created a hierarchy of oil painting, with watercolor failing to make a mention. Artists like J.M.W. Turner took up the watercolor challenge to show how the paint was worthy of wall space, putting the works in heavily gilded frames to underline their value.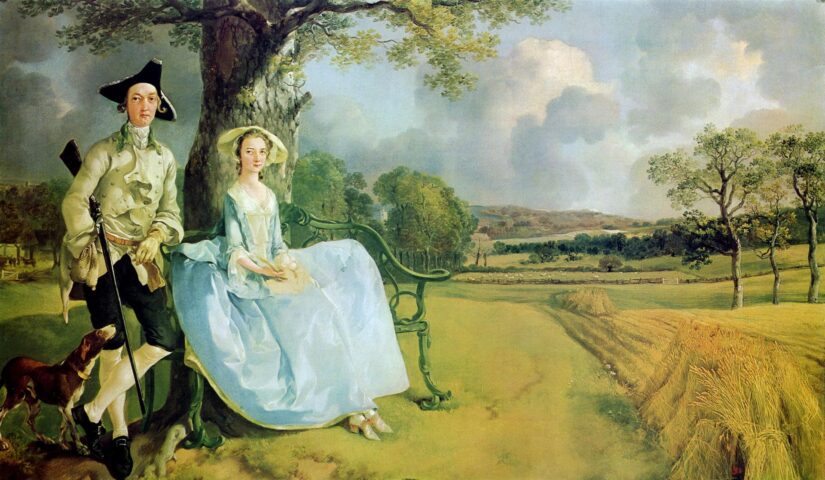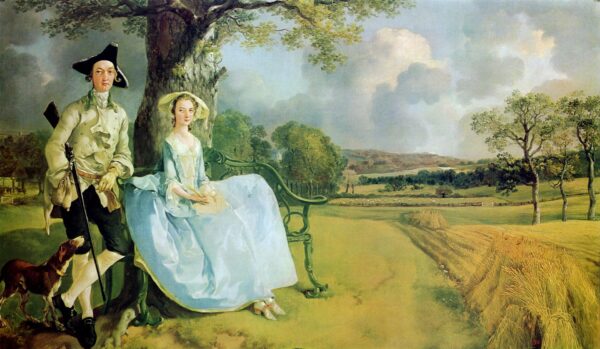 What is the difference between watercolor and gouache?
Many watercolor artists in the 18th century began to combine watercolor with gouache paint. Gouache is a type of watercolor paint mixed with gum arabic (a hardened sap from Acacia trees) to make the color more solid. The combination captures translucency with an opaque color.
What is the difference between watercolor and acrylic paint?
Acrylic paint is the natural successor of gouache. The paint is water-based but has additional ingredients to enrich the pigment to create a flat solid color.
Acrylic is the newcomer in painting, and dates back less than a century in the art world, but it can be watered down to create a similar style to watercolor. Read more about the benefits of using acrylic paint.
Both work well to create outlines. The flatness of acrylic paint makes it ideal for painting lines (one of its earliest users David Hockney used it for that reason). Watercolor paint is absorbed into the surface and can create a tide line around the color when it dries (this can be subtle depending on the pigment to water ratio).
Artists who use watercolor
Watercolor has a long and distinguished list of fans dating back centuries. The varied styles of the artists reflect how versatile the medium is. However, many treated using watercolors in fine art as a challenge to the art world that had dismissed it.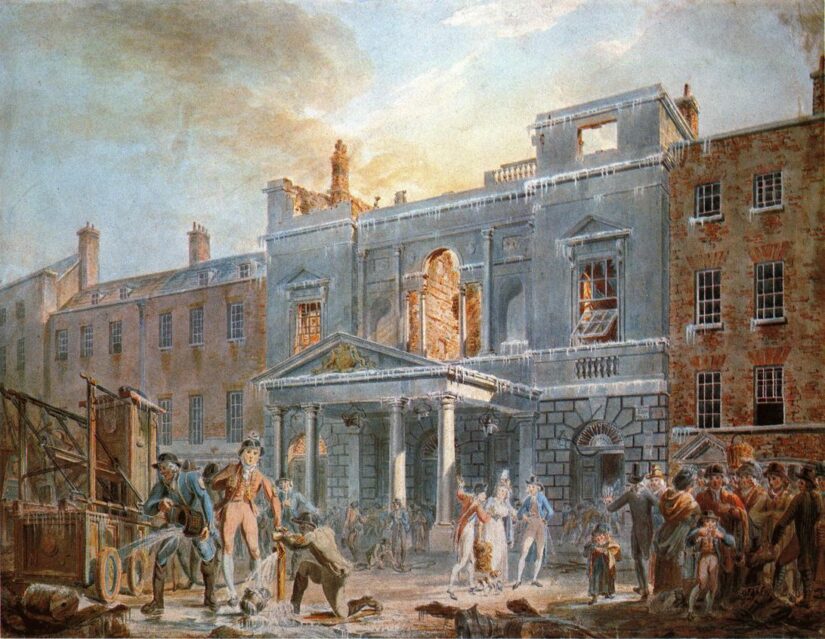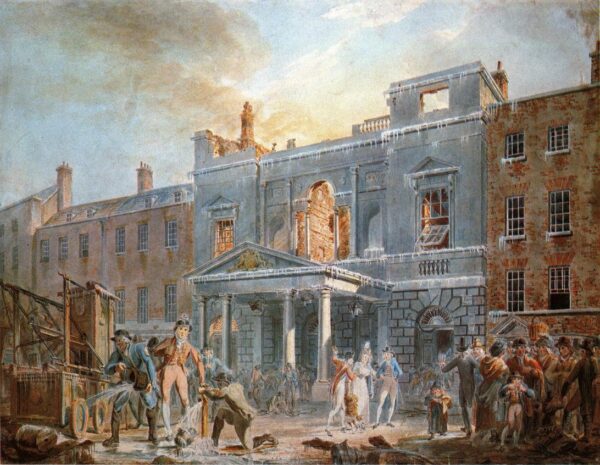 J.M.W. Turner
While his major works are in oils, Romantic painter John William Mallord Turner (1775–1851) produced thousands of watercolors throughout his career.
A child prodigy, Turner attended the Royal Academy of Arts in London at aged 14. Most of us are more familiar with his work exploring natural phenomena such as sunlight, storm, rain, fog and the violence of the sea.
He was prolific in watercolors. The Tate galleries in London own many of his watercolor works and are creating a growing catalog of 37,500 works: J.M.W. Turner: Sketchbooks, Drawings and Watercolours.
Despite being dismissed by the newly created Royal Academy of Arts, Turner—who was an academy member—continued to show how watercolor could be harnessed by a master artist until his death in 1851.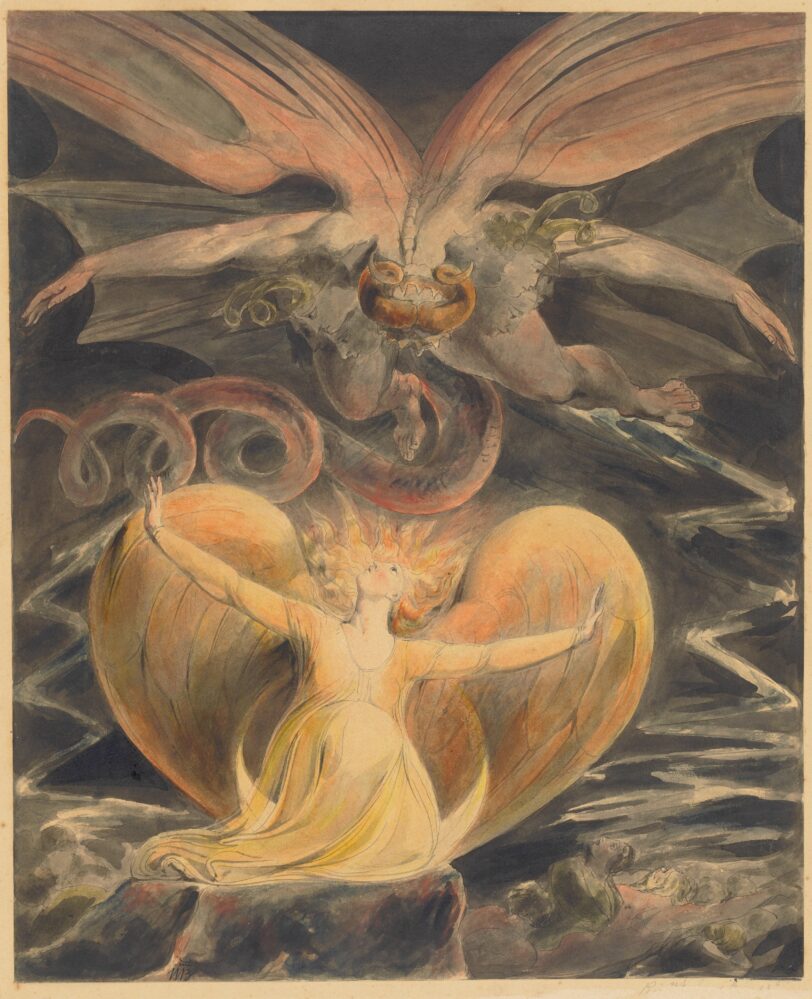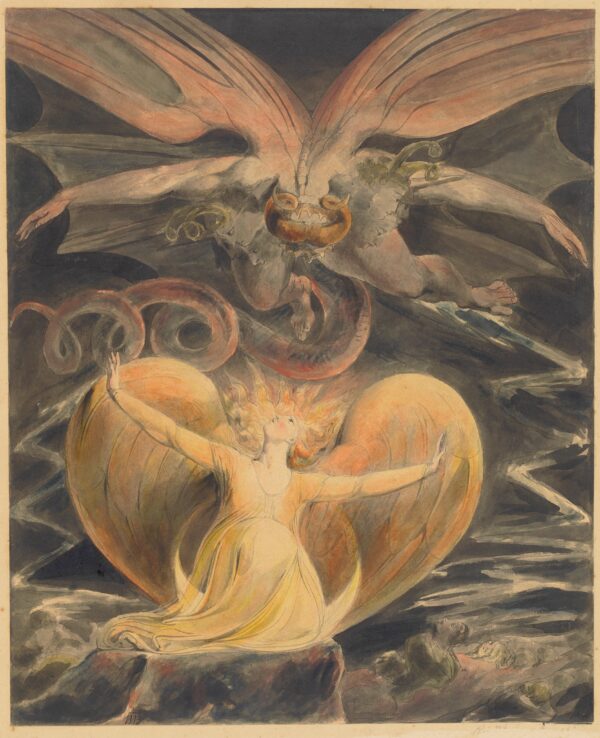 William Blake
Fellow Romantic artist William Blake (1757–1827) went largely unknown during his lifetime. But his Songs of Innocence and Experience series of poetry contain some of the world's most famous watercolors. His watercolor The Red Dragon and the Woman Clothed with the Sun has inspired horror books and films and TV, most recently Thomas Harris' The Red Dragon.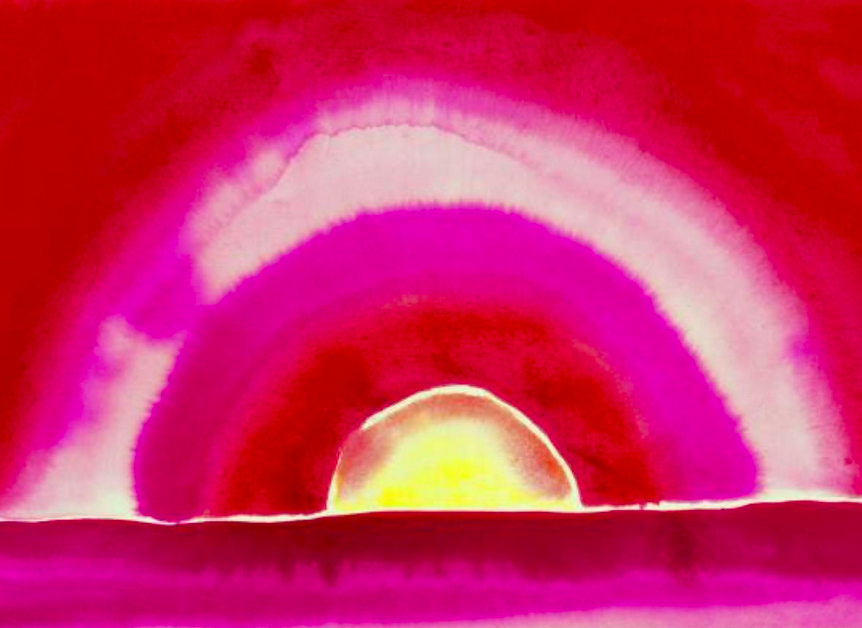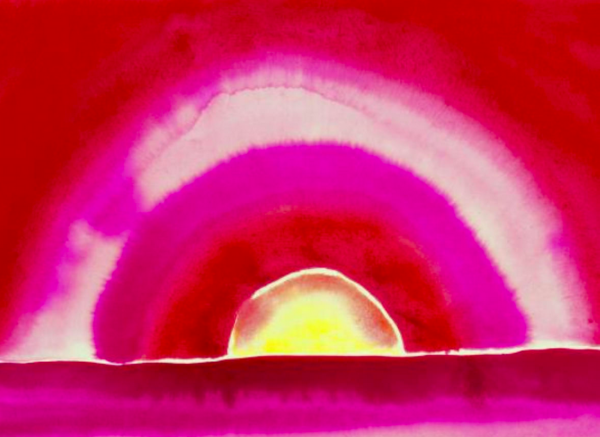 Georgia O'Keeffe
The American artist Georgia O'Keeffe (1887–1986) produced a book of her watercolors. Georgia O'Keeffe: Watercolors 1916–1918 features more than 50 works capturing the Texan landscape, where she was living, and of her own body. O'Keeffe's watercolors are different from her more famous flowers, but they are considered a vital part of her development.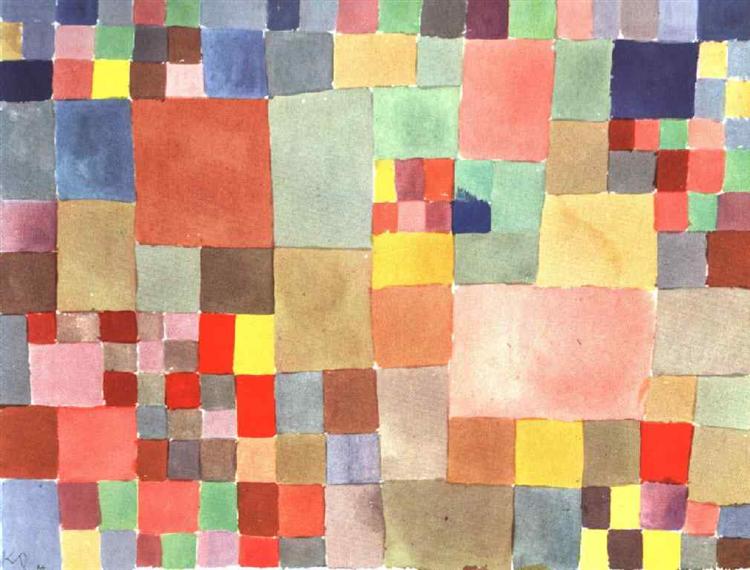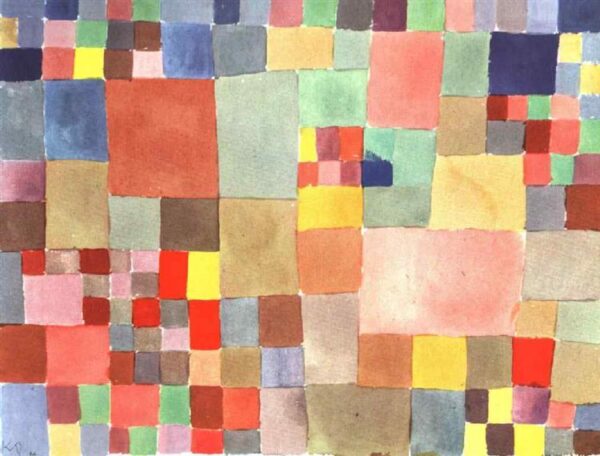 Paul Klee
Expressionist painter Paul Klee (1879–1940) has gained a reputation since his death as a master colorist. His work is the perfect antidote to anyone who dismisses watercolors for their watery weak colors.
During his time at the German Bauhaus art school in the 1920s, he became a master of watercolor technique. He layered the paint to create nuance and shades of light and dark. But he did move on to oil painting, tentatively.
He was insecure in his treatment of color and first wanted to acquire the techniques of chiaroscuro painting. It was not until 1910 that Klee engaged with brightly pigmented watercolours. He used them like Japanese ink painting in transparent layers beside and, primarily, over one another. You can apply a very watery paint onto paper that had been sprayed with water to create the effect.
Other notable artists who used watercolor include James Whistler and Edward Hopper.
How to use watercolor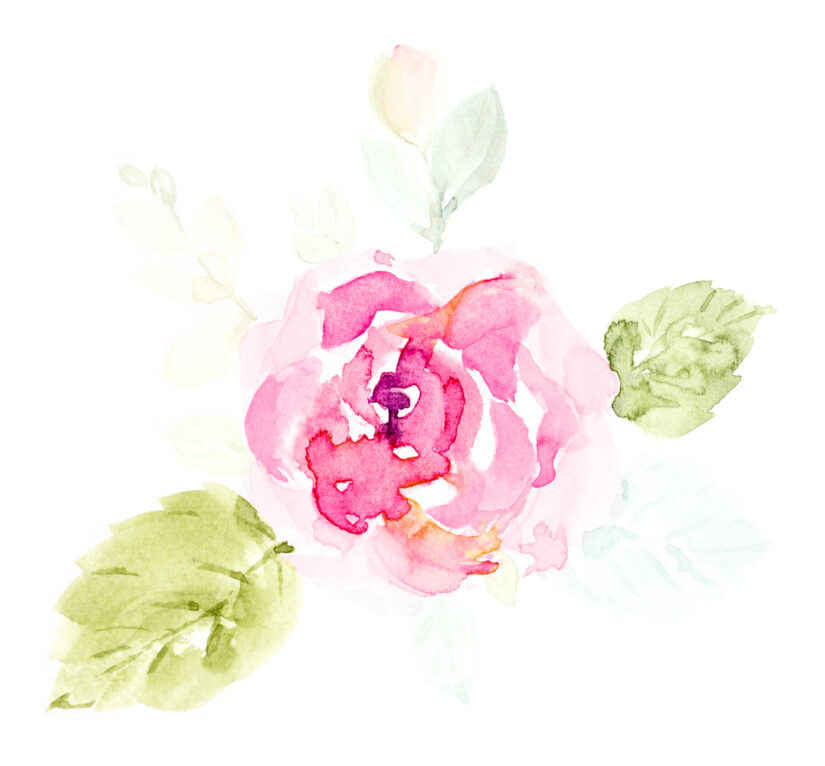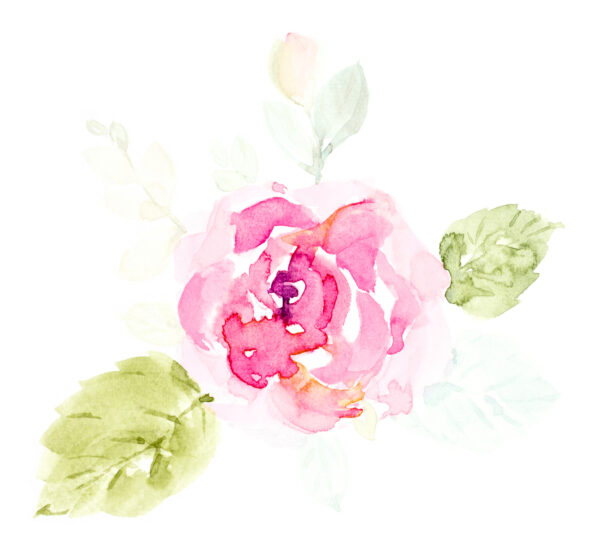 Surfaces
Watercolors are a water-based medium, so you can use them on different surfaces, including pre-prepared papers. You can prepare your own papers using a stretching technique (see our best surfaces for oil painting article for a step-by-step guide on how to stretch paper).
Paint
Watercolor artists will most commonly use watercolor cakes, storing them in paint boxes for easy mixing. The variation of price in the watercolor box relates to purity of pigment. Cheaper paints may resemble the paint boxes you used in kindergarten, and the pigments will be brash and limited. Subtle variations require a good range of colors and tones.
Brushes
It is worth spending money on specialist brushes. When painting with watercolors, use a fine-pointed brush for maximum control on the fine details, and the fanned-out style of brushes to blur edges.
Watercolor is the most unforgiving of mediums, and because of that it can be quite constraining. As a beginner, expect it to take time to get to grips with mixing the right ratio of water to pigment and how much paint to but on you brush. If you are creating layers, begin with the most translucent layer and work your way up until you are dipping a wet paintbrush into the solid dry watercolor cake.
Discover more about this medium's rich history at the Royal Watercolour Society.