Welcome to January's Artist Newsletter!
This month we are focussing on New Year's resolutions: Make time for that painting you've been putting off starting, give your website that long needed update, and get your work seen by more people!
1. Get Discovered
Last year we covered quite a bit on the process of getting your work out there, and being discovered by as many people as possible. Here's a round up…
As you may be aware, Artweb has created a Facebook App to allow syncing between your Artweb account and Facebook page, and also to enable you to promote your work more easily. If you have an artist Facebook page then you can try out the app right now, visit this link!
Social Networking – Back in October we covered how to effectively use social media to improve traffic to your website. Read it here!
2. Be Inspired!
Sometimes it's hard to be inspired. Never-ending chores, day jobs, and the mundanity of the everyday, sometimes make us forget, or just completely miss, those inspiring moments in life. Here's some ideas for how to reinvigorate your creative mind…
Inspiration lies in experiencing the new, so why not book a plane/train/bus and go to a place you've never visited before…. whether that be the other side of the world or a nearby town you haven't yet explored.
Take some time out from your routine. Inspiration can't be forced, but sometimes all it takes is switching off from everything for a few hours, or minutes. Yoga is great for relaxing the mind, as is going for a long and unplanned walk, or even simply closing your eyes and putting some relaxing music on for a few moments. Meditation on a regular basis is something a lot of people swear by, and can be the key to keeping a relaxed and open mind.
Slow down, be observant of your environment: nature, people, books, cities – they are all teeming with inspiration for you to find, it just takes noticing the world around you!
Do something out of your comfort zone at least once a week. This is a great way of learning skills you never you knew you had in you!
Attend a Pecha-Kucha night! Pecha-Kucha nights started in Tokyo, and involve presenting a series of 20 slides on a certain topic, for 20 seconds per slide. The result is a fast-paced and fun presentation on a new subject, each person bringing together completely different themes. Find out more here.
3. Motivation is key!
We all know it can be hard to remain motivated during January and the winter months, but we have a few tips that might help…
Here's one great technique for upping your creative output: The One Hour Project. Give yourself one hour to complete a work of art, and not just a sketch of an idea, a fully completed work. If you have only one hour, then there is no time to deliberate or think – it forces you to act, plus it's such a short time commitment so you should have no trouble fitting it in – perhaps today, perhaps once a week? And as it's only an hour, you won't feel precious about the results.
Decide to enter a competition with an imminent deadline. Artquest has some great opportunities listed by deadline dates, which are updated constantly.
Make a commitment to updating your website – a monthly update can be a great motivational tactic. Make it so you have to upload at least 1 new art work every month, and stick to it!
Starting a blog can give you motivation by being a tangible and public record of your progress. Here's a link to one of our previous articles on the benefits of an artist's blog.
Get a new look…for your website! Here are some great new templates from Artweb that will be available very soon: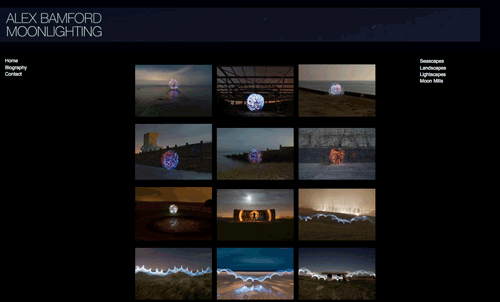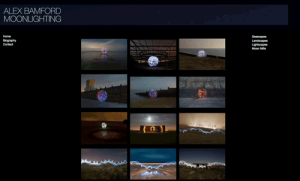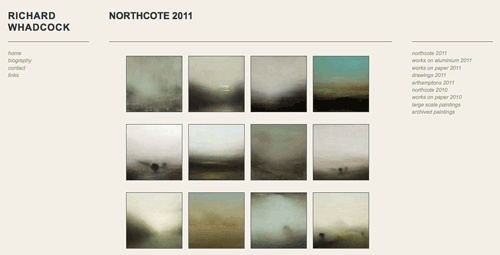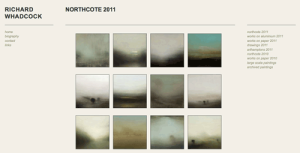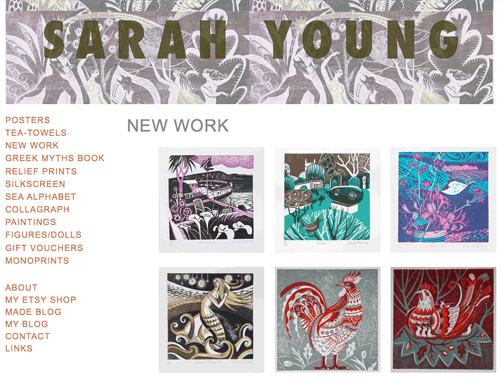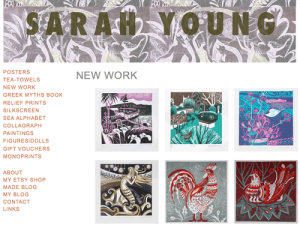 That's it for now! We hope our New Year's Resolutions have helped inspire those of you who might be feeling the January Blues this month. We'll be back with our next newsletter in February, see you then!