Here in London, the The Affordable Art Fair is just about upon us, and artists and gallery owners will all be frantically hanging work as we speak! With 113 exhibiting stands, there will be a lot to take in, so here are few of our predicted highlights:
Liberty Gallery
Long-time ArtWeb members and representatives of some fantastic, diverse artists, the Liberty Gallery will be displaying some exciting new work on Stand A4. We have always been a particular fan of Alexander Korzer-Robinson's cut-out book works, and Maria Rivan's intricate collage pieces. Don't miss them!


Decorazon Gallery
We have only just discovered Decorazon, but we are so glad we did! Representing an exciting array of artists working accross various mediums, they are focussed on presenting emerging talent. We were immediately struck by Kathleen Wilke's saturated, dreamlike underwater photography, definitely one to watch out for!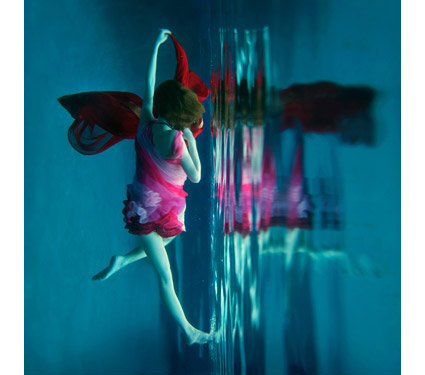 Drugstore Gallery

Primarily representing artists using photography as their medium, the Drugstore Gallery is run by Barry Cawston and Soraya Schofield (who are also photographers themselves, and will be showing their own work). Look out for Barry's epic, cinematic photographs of New York side streets and buildings.
Emerging artist showcase
We were really impressed with the emerging artist showcase in Battersea earlier this year (curated by Jotta), so we are excited to see what Made in Arts London, the curators this time around, have to offer. Showing a selection of work from students and graduates of the University of the Arts London, judging from this preview page it looks like there will be some excellent work on show.
About the fair…
The AAF has been running for since 1999, when it held it's first Fair in Battersea Park, London. They now hold events all over the world, from Mexico to Shanghai. The premise of the fair has always been the focus on emerging artists, who's prices are not yet determined by reputation. The current price range stands at £40- £4000, meaning it's great for both emerging artists to sell their work, and collectors looking to find the next big thing.
The show runs from tomorrow (13th June) until Sunday 16th. We'll be going down to the Hampstead private view tonight – let us know if you're an exhibiting artist or gallery, or if you're visiting the show! For more information, visit:  http://affordableartfair.com/hampstead/