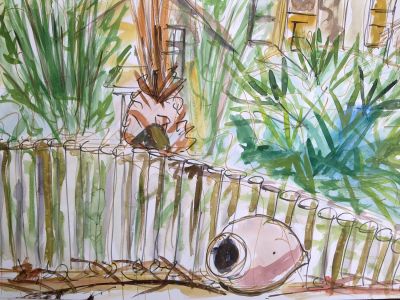 Being an artist
Please give us a few words of introduction about yourself
I am 51 years of age and have just moved from Cornwall to London.
When did you decide to pursue art as a career?
When I was 21.
What training have you had?
I studied at Norwich School of Art.
What has been the high point of your career so far?
The high point was when I got a solo show in Glasgow, my home town.
General Questions
Who is your favourite artist?
Cezanne.
What are you aiming for?
Nothing really, I just enjoy working!


You and art
What feelings or reactions do you hope to arouse in people who view your work? Are you ever surprised by reactions that you get?
I hope to arouse any feelings as this would show that they have some interest.
From start to finish, how long does it take for you to create your work?
I work very quickly. I can make a piece in under an hour, but I usually make lots until I get it right!
What music do you like to listen to when you work?
I love listening to all sorts, but Faithless is my favourite.
What are you working on next? Any future plans or projects in the pipeline that we should look out for?
I am in London at the moment and I want to pursue work on the Tube. I am very interested in lots of people being packed together. Just started some sketches recently.
Being inspired by art
What feelings, subjects or concepts inspire you as an artist?
I am inspired by being alive. I love starting a new drawing and watching it develop. It's like a child growing before your eyes!
What is your favourite work that you've produced so far and why?
It is always the piece I am working on. Work itself is the biggest buzz and what I have done is nice, but it is just nostalgia.

an artist's advice
For those thinking about turning a passion for art into a career, could you give any advice?
Yes, just work at least an hour every day. Make that time and push yourself, and soon that hour will grow and expand into your life's goal!
Any tips on how to get your work seen and get the commissions coming in?
Entering local art competitions and national ones. It's great practice to give yourself deadlines and they are not that expensive to enter.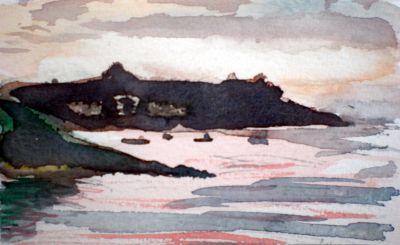 Thanks Steve!
To see more of Steve's artwork head on over to www.sculptorgrant.co.uk