See more of Francisco's work here: www.franciscobernardo.artweb.com
Being an artist
Please give us a few words of introduction about yourself
My name is Francisco Bernardo, and I live near Guimarães, European Capital of Culture 2012. I'm 33 years old, love to work with drawing and painting and develop creative projects! I'm open to challenges!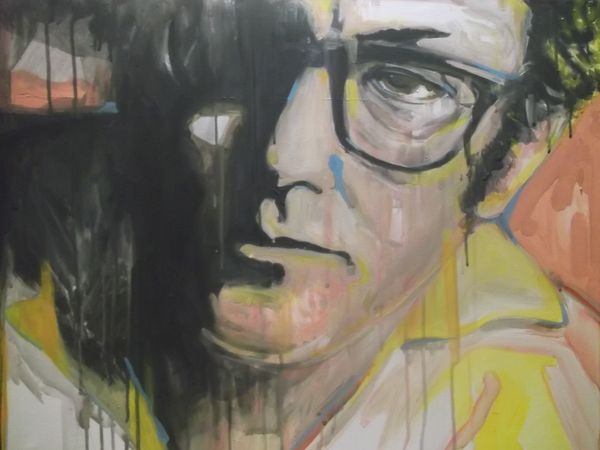 When did you decide to pursue art as a career?
I do not just work with art, I am also a school teacher in Portugal. I Developed creative work from a young age, and I hope to one day have the opportunity to work more professionally with art. Until then I will continue my path, as I am delighted by the work I do and enjoy sharing my experiences with you 🙂
What training did you have?
My academic training is directly related to the arts, but I have done training in other areas such as ICT, scientific illustration, engraving … Experience in the development of collective and individual exhibitions have also contributed to a personal enrichment and appreciation of my works.
What has been the high point of your career so far?
As I am a young, emerging artist, the work I have developed so far can be considered very positive. Perhaps the high point was the development of the exhibition at the Portuguese Grand Vasco Museum in Viseu or the integration of my work in group exhibition with well known brand names of Guimarães (Orlando Pompey, Alberto Dassumpção, NI Carvalho, Armenian Sa, Silvana Violante). I have had work exhibited in multiple locations and am integrated in the art collection of the IAC in the Azores.
General Questions
What's your favourite quote?
Dream, dont work…unless you do!
Who is your favourite artist?
I like some artists of different styles and periods but inevitably Picasso, Francis Bacon, Lucian Freud, Jean M Basquiat, The twins, José de Guimarães, Julian Sarmento, Helena Meireles …. and then many others – if you like my work I will reveal! 🙂
What are you aiming for?
I hope for recognition of the work I do, and to continue working with art all my life! I hope to get as far as possible!
How will you get there?
'If you work really hard, and are kind, amazing things will happen!'
Is anything holding you back?
Everyone has their limitations … the conditions of life of each dictate their rules.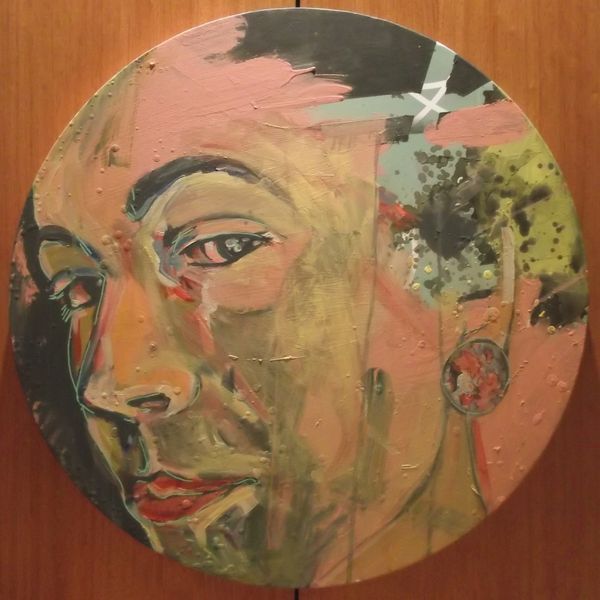 You and art
What feelings or reactions do you hope to arouse in people who view your work? Are you ever surprised by reactions that you get?
I'll leave this to the public! 🙂
From start to finish, how long does it take for you to create your work?
Depends on the work that I'm developing.
What music do you like to listen to when you work?
No music, or quiet…
What are you working on next? Any future plans or projects in the pipeline that we should look out for?
I am currently exploring the portrait … and will keep going with this.
Being inspired by art
Who (living or dead) inspires you? and why?
Françoise Nielly, Francisc Bacon, Paula Rego, Graça Morais, Lucian Freud…. Because I identify a lot with the work of these artists.
What feelings, subjects or concepts inspire you as an artist?
I draw on the human condition that drives the people in life. I draw on my personal stories and interior… Art works as cathartic…
What is your favourite work that you've produced so far and why?
I have one that I keep in my memory, that no longer exists, and that is the first drawing I remember doing… and that is the beginning of my life in art…a tree with crayons. It was not anything special, but for me it was the genesis of my love and passion for art.
an artist's advice
For those thinking about turning a passion for art into a career, could you give any advice?
Continue to work no matter what, and love the work you do.
Any tips on how to get your work seen and get the commissions coming in?
Show your work on ARTWEB!