To see more of Jade's work, visit https://jadecarrera.artweb.com/
Being an artist
Please give us a few words of introduction about yourself
My name is Jade Carrera I specialise in Contemporary abstracts.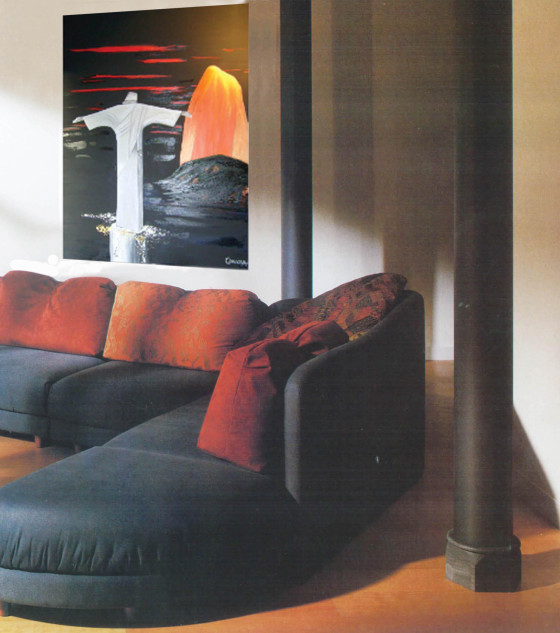 When did you decide to pursue art as a career?
When I was a young child an Uncle who was a fashion designer would sit me on his knee and create wonderful fashion drawings. I used to call them "magical ladies" because within a few moments his pencil had produced these beautiful fashion drawings onto a blank sheet of paper. My Father was a Lawyer and my Mother was disappointed that I did not follow in his footsteps… I'm afraid those "Magical Ladies" won hands down!!!
What training did you have?
I studied Interior Design at Glasgow School of Art.
What has been the high point of your career so far?
I don't really have a high point in my creative career, I feel I have been very lucky to have had some fabulous Corporate clients who have given me Carte blanche with creating abstracts for their hotels offices etc… a few clients have videos on youtube and I must admit I do get a buzz viewing my work within these videos.
General Questions
What's your favourite quote?
'Life's not a rehearsal'
Who is your favourite artist?
It has to be Fabian Perez, I was invited to view an exhibition of his work in Glasgow a few years ago and had the pleasure of meeting and talking to him. He merges passion, colour and romance on the edge! I have a book of his work that he signed for me I often think of that wonderful evening.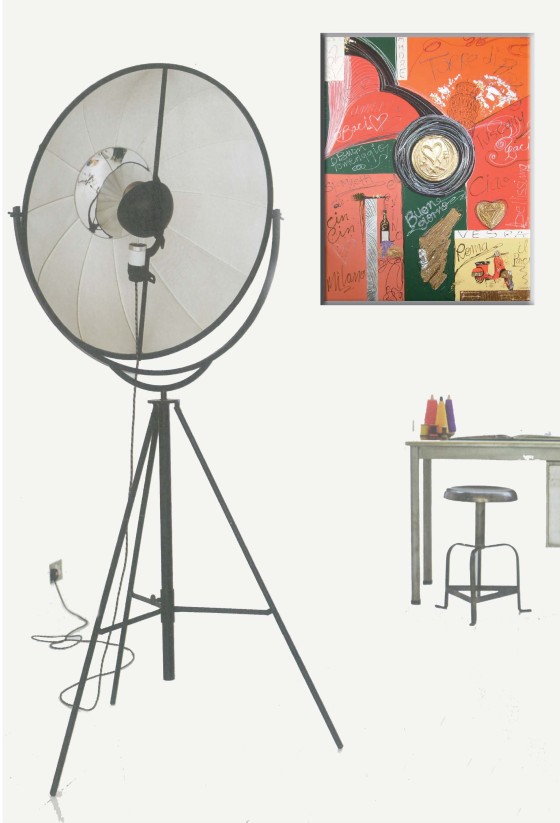 What are you aiming for?
Creating more abstracts for old and new clients… and organising more exhibitions of my work.
How will you get there?
Promoting my work with my new brochure emailing clients with updates, and organising exhibitions.
Is anything holding you back?
I never allow anything to hold me back, my work is too important to me and will always come "FIRST"
You and art
What feelings or reactions do you hope to inspire in people who view your work? Are you ever surprised by reactions that you get?
I hope my work brings a little sunshine on a dark and cold day… I am always surprised by the reactions I receive. Only recently a private client said that he still finds something new to view within an abstract he has had for over a year!
It is also incredible when my corporate work has been viewed and I find myself being commissioned once more, to create new work with a new client.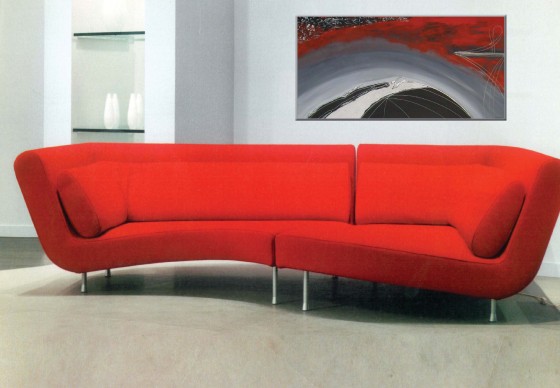 What mediums do you prefer to work in, and why?
I'm known for creating heavy acrylic abstracts on large canvases, so I guess I'm a mixed media artist I feel my work lends itself to this medium.
From start to finish, how long does it take for you to create your work?
That is a difficult one to answer, it depends on many things. With corporate clients I usually have deadlines for delivery so I need to know quickly what the theme of my abstracts will be. Then it's music on and I disappear to my studio until my commission is complete.
What music do you like to listen to when you work?
It really depends on my mood and what I'm creating, so it can be anything from Motown to classical music.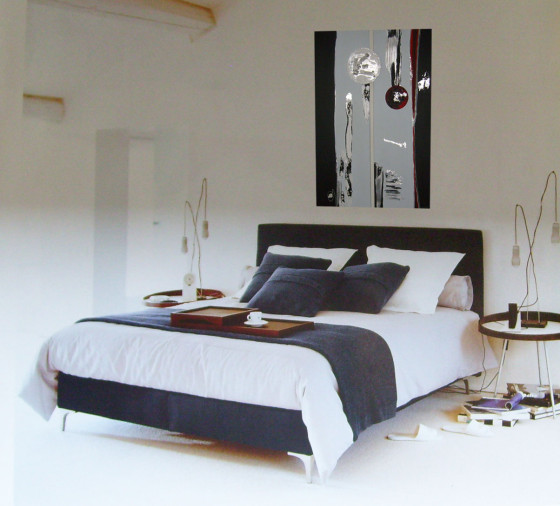 What are you working on next? Any future plans or projects in the pipeline that we should look out for?
I'm working on my first exhibition which is taking place in March of this year a very exciting time and also looking forward to creating new work along the way…
Being inspired by art
What feelings, subjects or concepts inspire you as an artist?
I am inspired by the vibrancy and drama of my Latino background.
Who (living or dead) inspires you? and why?
The person who inspired me throughout my life was  my late Uncle Larry. He instilled into me to never give up no matter how dificult the road ahead may appear, and never "STOP" believing in yourself…
Is there a particular place that inspires you?
I was born in Brazil the colour and excitement of Brazil is for me total inspiration.
What is your favourite work that you've produced so far and why?
I don't have a favourite work but, Christ the Redeemer and Too Hot for Havaianas in Brazil are two that I enjoyed creating… the latter was gifted to a client as a thank you.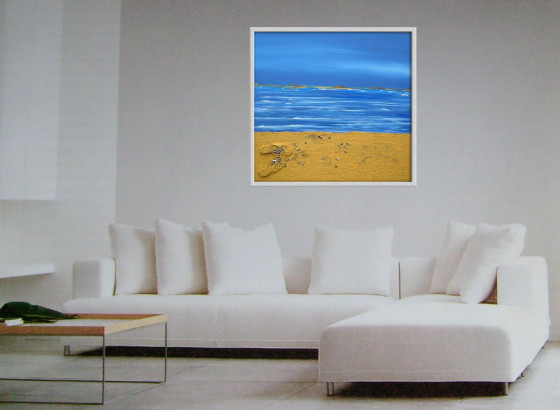 an artist's advice
For those thinking about turning a passion for art into a career, could you give any advice?
When one door closes another opens. Expect that new door to reveal even greater surprises. Believe in yourself.
Any tips on how to get your work seen and get the commissions coming in?
A website is a fabulous showcase for artwork and of course a video or two is a great way of promoting yourself….