Many self-employed artists rely on commissions as their mainstream of income. However, for the lesser business-minded amongst us, the art of commissions can be a difficult one to master. Keeping a happy client happy whilst maintaining your integrity as an artist requires excellent communication, negotiation and organisation skills. From calculating your fee, to finding new clients, these 6 practical tips will help you navigate the world of art commissions and ensure a positive commissioning experience for both parties.
1. Finding commissions
The first step towards finding commissions is creating a great portfolio. This could be hosted on your personal website or an image-based platform like Instagram. When creating a portfolio you should aim to generate a cohesive style and focus so that potential clients have an idea of what to expect. Include your best work, and any previous commissions you've undertaken, but remember: quality over quantity! Once you've made a portfolio, you can start publicising your services. Visibility is key, so be sure to let everyone know that you are open for commissions. Post often on social media, advertise in your local community, and if you're just beginning, reaching out to friends, family and known art lovers in your area can be a great base to build from.
2. Calculating your fee
Underselling yourself is a common mistake many artists make, especially at the start of their career. Everyone deserves to get paid fairly for their work. Not only would you be doing yourself a disservice by undervaluing your art, but it also hurts the market for fellow artists. Charging a fair price commands respect, and weeds out any undesirable clients. So, what is fair? Most artists price their work by the estimated hours a piece will take to complete x their hourly rate, but there are other elements to factor into this equation. You'll need to take into account the size, amount of materials required and shipping costs. You may also consider charging more for extras: a tight turnaround, or intricate detailing, for example. Clearly list all of the above factors in a document so your client can see how you arrived at the amount. Transparency is essential for building trust between yourself and your client.
Read our Artwork Pricing Guide article for an in-depth look at how to calculate the price for your work.
3. Clear communication
When taking on a new commission, it's advisable to meet formally before accepting. If possible, invite the client to your studio so they can see the kind of work you have made before. Having examples on hand makes it easier for the client to verbalise exactly what they want. Show them different materials, sizes, and ask as many questions as possible to get a very clear picture of their requirements. It can also be helpful to describe your working process so they understand both sides. Commissioning works best when it's approached as a collaboration, not a service.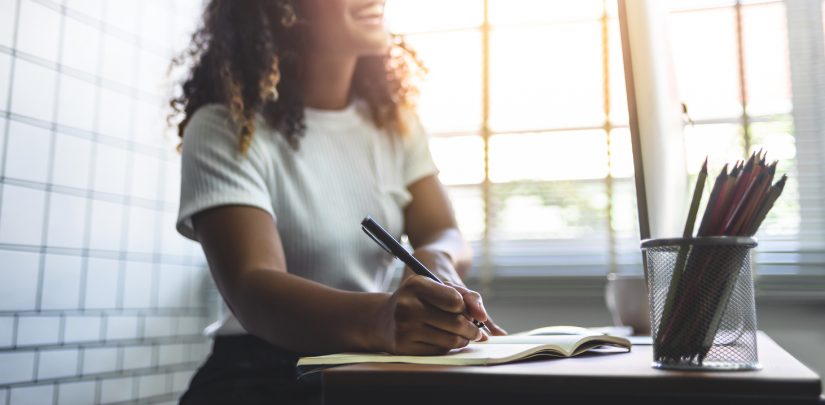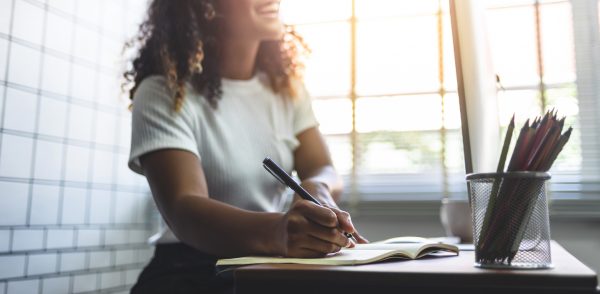 4. Create a timeline
This step requires you to be completely honest with yourself. Making promises that you cannot keep is a sure way to burn out and lose clients in the process. Be realistic about the time a piece will take you to complete. Take a look at your schedule and figure out exactly how much time you can devote to the commission in question, factoring in all of your other commitments. Decide on an appropriate deadline with your client, and be upfront about any complications that may arise along the way. Discuss in advance how often you will check in and be enthusiastic when you do — if you sound excited about the piece, chances are your client will be too!
5. Payments and contracts
Once you've agreed the terms with your client, the next step is to draw up a contract which clearly outlines the specifics of the project. This should include a description of the work, its size and medium, the agreed fee and accompanying payment schedule, late payment fees, completion time and any other significant details. If you're unsure, it may be worth sourcing legal advice when drafting written agreements. You may also consider including a 'kill fee' to protect yourself in the event that the project is cancelled midway. At the time of signing, it's common practise to request up to 50% of the fee upfront, to cover the cost of initial materials and expenses. For larger commissions, a monthly payment plan could be implemented. Receiving a payment upfront helps establish a credible professional relationship and ensures both parties remain invested in the piece.
6. Put in the effort and gain repeat clients
A happy customer is the key to building a steady stream of commissions, so it's important that you give 100%. Remember, it's not just an artwork that you are delivering, but an overall experience, so take the time to understand each client and make it a positive process for them. Not only are they more likely to return, but they will be likely to recommend you to others. Ask them for a testimonial which you can place on your website; this can help reassure new prospective clients of your abilities. Create a loyalty programme for returning customers, or offer them a 'thank you' discount on their next commission. As you grow your portfolio with new commissions, the more confident you will become — and it's your clients that can help you get there!