Being an illustrator
Please give us a few words of introduction about yourself
My name is Yiunam Leung, i am a fashion illustrator based in London. Clients include Vauxhall fashion scout, Phoenix Magazine, Fault Magazine, Work Magazine, Fashion 156, Urban Retreat/Harrods to name a few.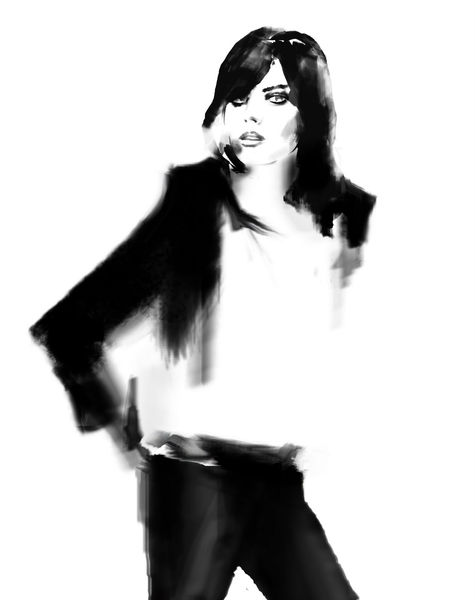 My work is greatly inspired by Chinese paintings and beautiful brush strokes. When I look at something I try to capture the essence of the colours, concept imagining the flow of the designs and try to incoporate that in my illustration.
When did you decide to pursue illustration as a career?
Not too long ago actually, one day I decided to go for it and find a career that i love doing- fashion and art. Fashion illustration was the best solution for me.
What training did you have?
I studied fashion design in Bristol and illustration in London.
What has been the high point of your career so far?
Being invited by Vauxhall fashion scout to illustrate London fashion week.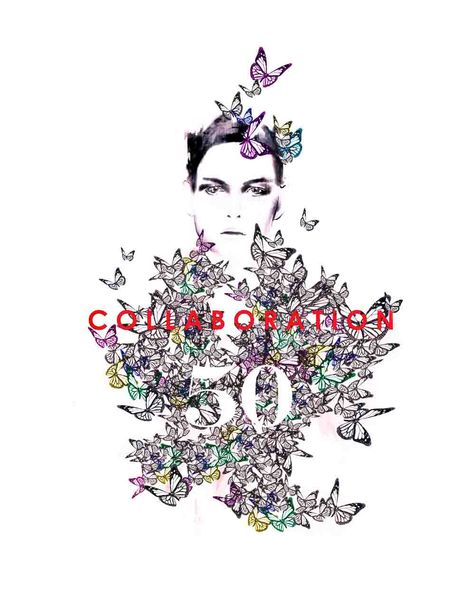 General Questions
What's your favourite quote?
"Everybody is a genius. But if you judge a fish by its ability to climb a tree, it will live its whole life believing that it is stupid."
― Albert Einstein
Who is your favourite artist?
David Downton.
What are you aiming for?
To be successful in life.
How will you get there?
Work in progress!
Is anything holding you back?
Nothing can hold me back
You and illustration
What feelings or reactions do you hope to arouse in people who view your work? Are you ever surprised by reactions that you get?
I want people to be in awe when they see my work!
From start to finish, how long does it take for you to create your work?
I think the face is very important for me, this is where i start and probably spend the longest on, maybe 3-4 hours just on one eye building up layers and shadows, the rest i try to keep it more simple and suggestive using brush strokes etc like a chinese painting. I always relate the clothes to brush strokes and when seeing shows I imagine how I can translate from design to an illustration.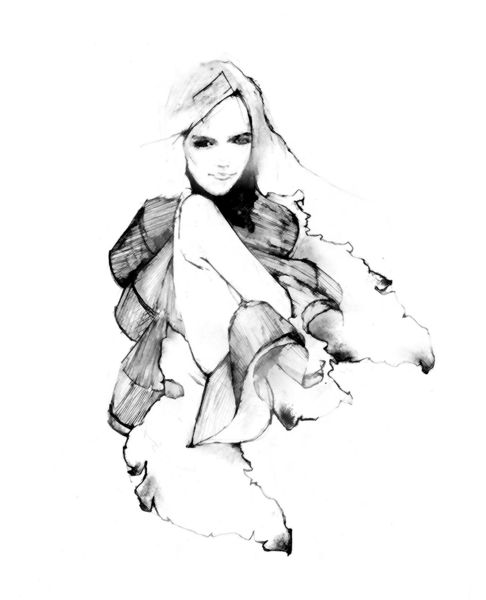 What music do you like to listen to when you work?
It depends on what mood I am.
What are you working on next? Any future plans or projects in the pipeline that we should look out for?
Working on a Christmas campaign for a large beauty company who headquarters is in Harrods
Being inspired by illustration
Who (living or dead) inspires you? and why?
Everything inspires me, not just people. I always look at images and objects and try to think how it can be translated into a brush stroke.
What feelings, subjects or concepts inspire you as an illustrator?
Fashion is obviously the main subject that I focus on, but sometimes I paint or illustrate something that has affected me personally.
What is your favourite work that you've produced so far and why?
They are all my favourite!
an illustrator's advice
For those thinking about turning a passion for illustration into a career, could you give any advice?
Stay passionate in what you do, you can do everything that you want to do if you set your mind to it.
Any tips on how to get your work seen and get the commissions coming in?
I think the internet is a great tool to get your work seen globally, always talk to people and and always have your business card with you