See more work at www.MariwanJalal.artweb.com
Being an artist
Please give us a few words of introduction about yourself
I am from Kurdistan, I grew up in a very beautiful mountainous area, and I came to London 2002. In Kurdistan I studied painting, art teaching and worked as an art teacher in a youth centre. As well as this I worked in a Ceramic studio for 10 years. I have always been interested in art and very good at drawing, as I grew up with lots of art books around.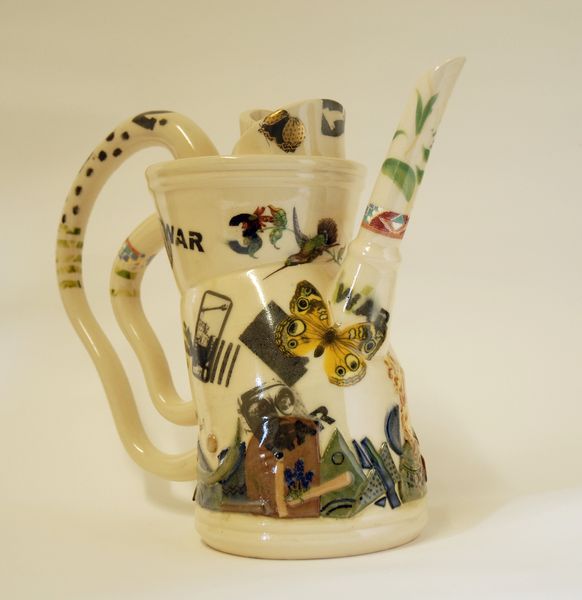 How and when did you start out as an artist?
When I graduated from the Institute of fine art in 1989, I decided to work individually and concentrate on my work as an artist. I worked in different fields until I found my self as a ceramicist.
What training did you have?
I studied a BA (Hons) degree at Ceramics Camberwell College( London of Art), 2011.
Also:
Rosetta Art Centre, City & Guilds Level certificate in Design and Craft-3D Studies (Ceramics)
Design for Craft R/102/0456
Ceramics D/102/0475
Business of Art and Crafts D/102/0346 2008
Newham College of Further Education, Foundation Studies (Art and Design) 2004.
Institute of Fine Arts-Iraq
Diploma in Fine Art 1989
What has been your best creative achievement so far?
My participating in exhibition at GX gallery, SW1 gallery and The Mile End Pavilion Gallery London. It was visited by various renowned artists of London. My works were highly appreciated by many.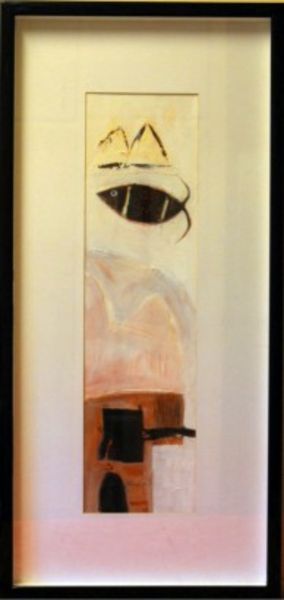 General Questions
What's your favourite quote?
Do you know who is the best friend?
First: who sees your tears.
Second: who wipes out your tears.
Third: who changes it to a Smile.
Who is your favourite artist?
Stephen Dixon, Richard Notkin and Grayson Perry.
What are you aiming for?
To learn more and more.
How will you get there?
To give all my expressions and sentiments through art.
Is anything holding you back?
Only myself.
You and art
What sort of reactions do you get to your work? are you ever surprised?
The themes I am choosing that makes my work more attractive and makes people stop and ask and ponder, that makes me more confident.
From start to finish, how long does it take for you to create your work?
Depends, the ceramics can take a week or more, however I am also interested in the process.
What music do you like to listen to when you work?
Classic music and I often listen to Heart FM.
What is next in the pipeline for you? Any new directions or shows coming up?
At the moment I've started a painting, and I am planning to apply for an MA.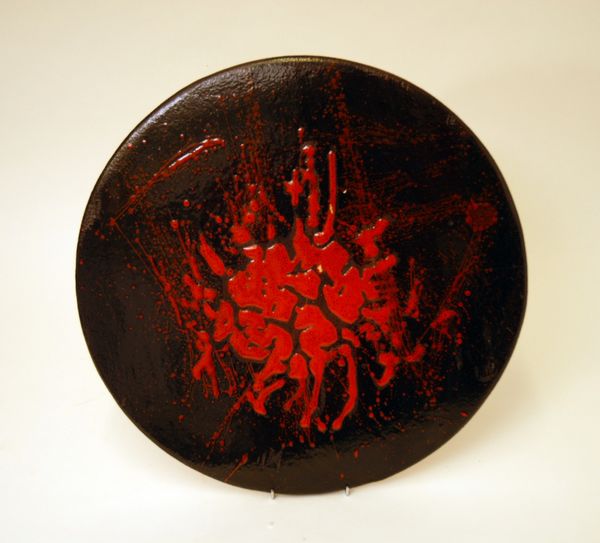 Being inspired by art
Who (living or dead) inspires you? and why?
Richard Notkin knows always been uncompromising in his beliefs and he's always been unflinching in expressing those beliefs. The image he uses is very powerful. Secondary Stephen Dixon is a political potter, making ceramics in which to hard-hitting massage is just as important as the form.
What feelings, subjects or concepts inspire you as an artist?
I need to feel and capture life in front of my eye and I have the desire to grasp everything that penetrates through the eye. In every moment an idea is evolving, each idea able to cross to art. How to manipulate the idea in order to become an idea that has established on the relationship of the shape with the thing and thing with the shape in a frame of visual and constructional trends.
What is your favourite work that you've produced so far and why?
A favourite piece is currently my last project in university, Oil and Blood. It's a simple and powerful and expression and I felt entirely happy with.
an artist's advice
Have you got any advice for those starting out as an artist?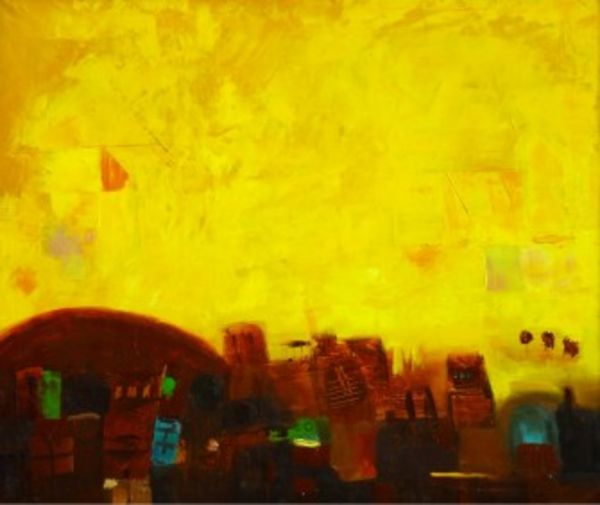 Just listen to yourself and believe in your art. And struggle to be better! Let the criticism encourage you, not stop you.