See more work at www.KellieBremner.artweb.com
Being an artist
Please give us a few words of introduction about yourself
I've been doing art work on and off for 25 years now, I've taken that big step to doing it full-time and making a real go of it and getting myself out there.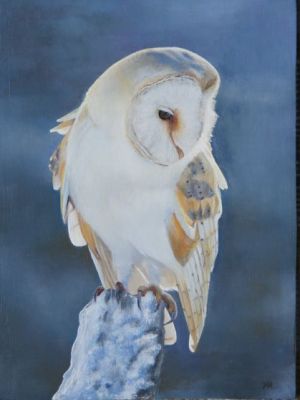 When did you decide to pursue art as a career?
I have been doing commissions for over 15 years, and over the last 3 years taken full-time oil painting.
What training did you have?
I did a years course in Advanced certificate in Art and Design. But I'm mostly self taught
What has been the high point of your career so far?
Being offered a exhibition for April next year.
General Questions
Who is your favourite artist?
Thats a hard one because I like so many, I'll list some….
Dali
Munch
Gustave Dore
What are you aiming for?
To have enough money so I can paint for the rest of my life, I'd like that a lot.
How will you get there?
Work work and more work, also not giving up when times are hard
Is anything holding you back?
Lack of money and I don't drive which is sometimes hard because I live out in no man's land, which I do like.
You and art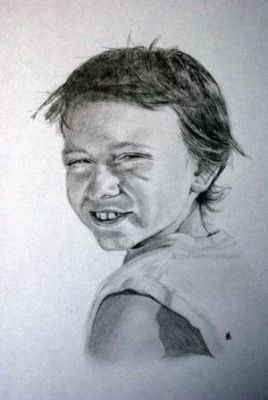 What feelings or reactions do you hope to arouse in people who view your work? Are you ever surprised by reactions that you get?
I'm really lucky because a lot of people do say to me when I show them photos of my work, they think its a photograph, and thats when I say thank you because that is my work.
And with commissions I've done ie pet portraits and childrens portrait, some people have cried because they've been so touch to see something that is close to them in art form, which is very touching for any artist, and to make someone feel like that.
From start to finish, how long does it take for you to create your work?
Commissions take me about a week.
Oil painting 1 to 2 months.
And I sometimes take part in the British Portrait Award, and my last portrait took 5 months to finish, that was a lot of work.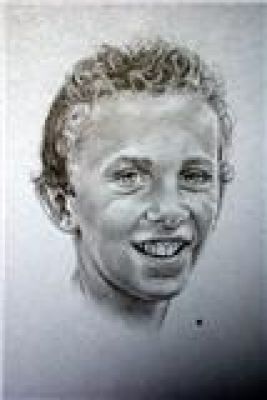 What music do you like to listen to when you work?
Loads, so much so I will keep adding a band now and then.
Warpaint. Pantera. Madness. Lissy. Billie Holiday. Sam Cooke and so so much more
What are you working on next? Any future plans or projects in the pipeline that we should look out for?
I'm doing a oil painting of a surreal snail at the moment, this is one of the painting I'm doing for my exhibition next year, I've to do 10 to 15 for that one.
Being inspired by art
Who (living or dead) inspires you? and why?
Again I feel theres a lot that inspires me, but if I had to choose one I would choose Henry Rollins for many reasons, I like his music, he started off in a old school punk band Black Flag, he's a writer, an actor, and he does spoken words which is normally about the places hes been and the people he meets, to me I find him really interesting because he gets out there and lives.
What feelings, subjects or concepts inspire you as an artist?
Nature…… It fills me with so much love for life, and I want to show that in my work, and that I'm happy to be living my dream job.
What is your favourite work that you've produced so far and why?
'My Time'
Which is on sale in a gallery near me 'McHardy's Art & Framing' I feel it's a painting that shows me blooming as a oil painter, and it shows a bit of what I'm going on to do next.
an artist's advice
For those thinking about turning a passion for art into a career, could you give any advice?
I'm really glad you ask this question, I would shout this advice from the roof tops to anyone wanting to live their dream. Start it and do it, I was put off doing art by someone I trusted, when they said really negative things about me being an artist, and it put me off for 17 years!!!! because I didnt know better, I was only young. If you have the hunger you will do it, well all have to start at the bottom and work your away up, some people get there faster than others, have your goal and go for it, only YOU can live YOUR life. It's a choice, choose it and everything around you will fall into place.
Any tips on how to get your work seen and get the commissions coming in?
Christmas gifts, thats how it started for me, I could draw and paint and when I had no money I would do art work for gifts, ie I did my sisters childrens portraits one year, my sister showed her freinds, her friends wanted a portraits done of their kids, and so starts the word of mouth, which in my eyes is the best ad you can have, as I've said early in this interview I've been doing commissions for 17 years in my spare time.