Being an artist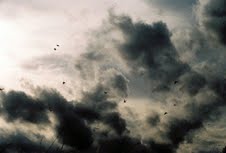 Please give us a few words of introduction about yourself
I am a photographer from London. I've been taking photos for the last 5 years. I like to see it like a big self portrait, whether it is a photo I have taken of a friend, of somewhere I've been, of something I've seen, or a photo of myself- it's in some way telling a story. I'm interested by the things that we can't get back, a place I've seen, something that's happened… a photo strangely is one of the few ways we have to counteract that inevitable.
What training did you have?
I started taking photographs during my art foundation at Chelsea Art School. I bought a 35mm camera and taught myself, so I have no formal training. I think anyone who wants to learn to take photographs should start on a film camera; you don't have the ability to see the photo you have taken immediately and try again, and you have a limited number of exposures so you learn to be selective and precise about exactly what you want. I finally got a digital camera in January and have loved the flexibility and immediacy of using it, but film will always be my favourite. I've picked up things from trial and error and from photographer friends and it's only recently that I have begun to understand anything technical to do with photography!
What has been the high point of your career so far?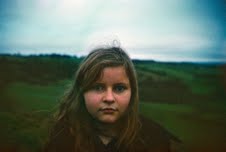 When I was 21 I road-tripped 10 000 miles across America with my two best friends. The pictures I took on that trip are my favourite of any I have ever taken. It was wild and amazing seeing each place roll by. I hope you can really see that in the photos I took, that disparity and diversity of the hugeness of America, from the never-ending sky over the desert in Texas, to palm trees on the beach in Santa Barbara to the claustrophobia of New York. But recently taking part in Sink Art's "Beneath The Streetlight" was really cool and it was so exciting to see my work reach a wider audience. (See here) – http://cargocollective.com/lilyrosethomas/TEN-THOUSAND-MILES-ACROSS-AMERICA
You and art
What feelings or reactions do you hope to arouse in people who view your work? Are you ever surprised by reactions that you get?
I like my work to tell a story; I want it to be more than just a beautiful photograph. I don't mind what story someone sees, as long as they see something. I want it to be evocative, not demonstrative. I think then that people can interpret my pictures the way they want to, however they understand it, without the meaning being prescribed. For the show I recently took part it, "Beneath The Streetlight" I showed pictures that I had taken of my hands and legs after I had fallen over very badly: bruises, cuts. The show was about the individuals interaction with their city surroundings and that was mine; that it could literally affect me physically. Even so, I was quite surprised when I was asked at the opening whether I had purposefully hurt myself in order to take the photos!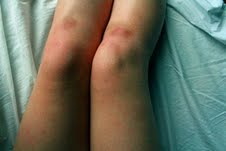 What are you working on next? Any future plans or projects in the pipeline that we should look out for?
I'm always taking photos so I would just keep looking out! I'm also working on a concept for a solo show next year but the details are still being finalised so watch this space. I'm away at the moment- I was in London for a whole year and grew quite focused on self portraits- so it's really exciting for me to be in a different environment and see new things. I also work on an online collaboration of short stories and photographs- This Is Body- with Ben Harvey, and we are on the verge of releasing our third issue, "US" which we are both very excited about. I also hope to collaborate again with Alex Baddeley, the mastermind behind Sink Art's "Beneath The Streetlight".
Being inspired by art
Who (living or dead) inspires you? and why?
I love looking at really classic black and white photography. Henri Cartier Bresson, Robert Doisneau, L'Artigue, Bert Hardy, Elliot Erwitt…But Bruce Weber's "Branded Youth", Larry Clark's "Tulsa" and Duane Michals "Nature of Desire" made me really want to take pictures.
An artist's advice
For those thinking about turning a passion for art into a career, could you give any advice?
Always keep showing people what you are doing and don't let anything hold you back.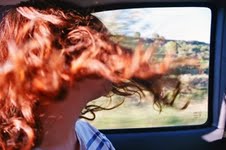 You can see more of Lily's work at http://www.lilyrosethomas.com/ (Lily's photo blog)
http://cargocollective.com/lilyrosethomas (Lily's main website)