Digital photography is approaching its third decade in the mainstream, but film photography is making a comeback. So what's the enduring appeal of this 200-year-old medium, and what can it do for you and your art practice?
Like vinyl records, film photography has been brought back from the edge of extinction by purists. But now it's finding a growing number of fans – many of whom are artists.
So is film photography the preserve of fanatics, or has it something to offer your art practice? Let's look at the pros and cons – and you can decide for yourself if it's worth dusting off or investing in a film camera.
Film vs Digital Photography: What's the difference?
Film is an 18th-century invention that has changed little over the years. It uses an equipment-heavy chemical process. It can be quite a while, compared to digital, before you see your final print. On the other hand, digital photography is a quick and straightforward electronic process. It results in the instant gratification associated with the likes you receive after posting your shot on Instagram. Even so, film cameras have survived – especially among artists and art students.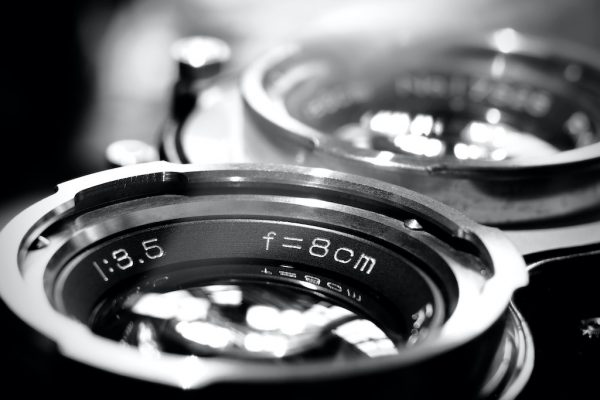 How does a digital camera work?
A digital camera scans the surrounding composition and creates a digital image built on zeros and ones. It gathers hard scientific data and relays this information to an electronic sensor. A fair approximation of the image is immediately available on the camera's screen, a phone, or a tablet.
Digital photography often produces incredible results, with a verifiable relationship to the reality it has just tried to capture. Of course, that realism assumes it is a good quality SLR, DSLR (Digital Single Lens Reflex) or medium format camera.
What's a DSLR camera?
A DSLR is simply a camera that captures exactly what you see in your viewfinder (or LED screen). It is a professional-grade camera that allows greater flexibility with changeable lenses for wide angles (great for expansive landscapes) and extreme close-ups.
Prices vary from hundreds to tens of thousands of dollars, with additional lenses adding several hundred dollars to the price tag. Not surprisingly, the cost is one of the reasons we love camera phones (or point-and-shoot) cameras.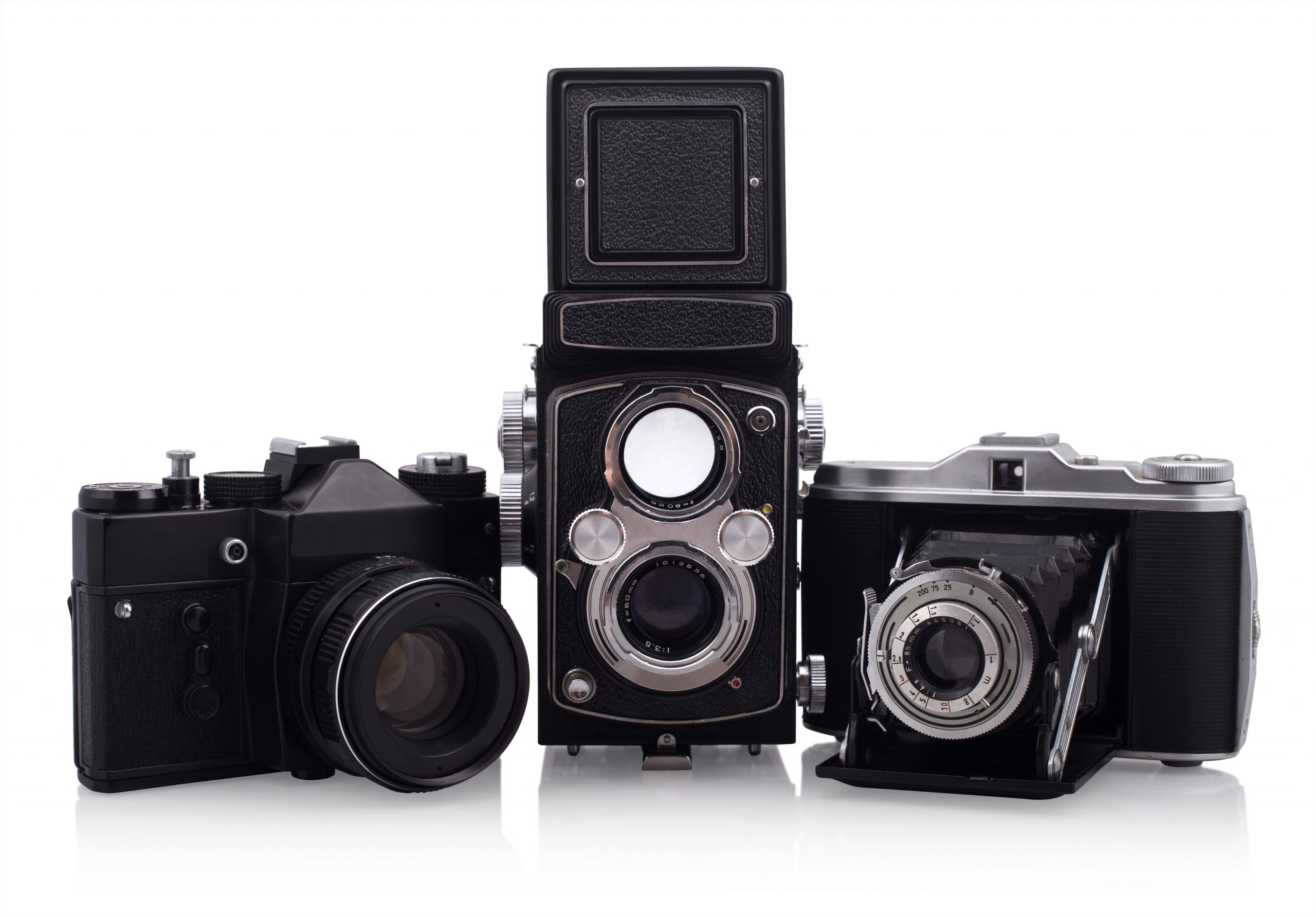 What is a point-and-shoot camera?
The first thing you will notice with a point-and-shoot is the price tag. While high-end brands like Leica sell point-and-shoot cameras for a thousand dollars, a standard point-and-shoot can be under $100.
The point-and-shoot is so named because that's all you have to do. Point it and shoot. It has a fixed lens that cannot be removed or swapped but zooms in and out.
A small LED screen has replaced the traditional viewfinder hole. Zooming out for landscapes, and even more so, zooming in for close-ups will result in poorer-quality images. That's because the sensor at the back of the camera, which records the image, cannot capture the detail.
How does a film camera work?
Film is not math-based. It is a chemical process.
A roll of film is loaded into a camera with a viewing port. In the most straightforward cameras, the image you want to capture is seen through the viewing port. Then you press the shutter button. Light passes through the lens of the camera, impregnates the gelatin emulsion on the film strip, and ignites a spark within its light-sensitive crystals.
Further chemical processing of the film creates a "negative" that enables the photographic paper in the developer tray to give birth to the image. The negatives derive their name from the chemical reaction that reverses an image when transferring it to light-sensitive photographic paper. Thus, the image captured darkens the light areas and vice versa.
The virtues of film photography for artists
It is slow, painful, and laborious compared to digital, but the results are often nothing less than miraculous. It is a game of chance and accident in the darkroom. Nothing is guaranteed with film. For an artist, this is its ultimate attraction.
Purists would agree that film photography is tactile from start to finish. Creating prints resembles hand-crafted work and is as close to drawing and painting as photography can get. That is, in the end, the literal meaning of photography: drawing with light. How could an artist ignore such artistry?
Ironically, manufacturers of digital cameras go to some trouble and effort to reproduce and replicate that "film look." If that is what you're searching for, why not just shoot on film?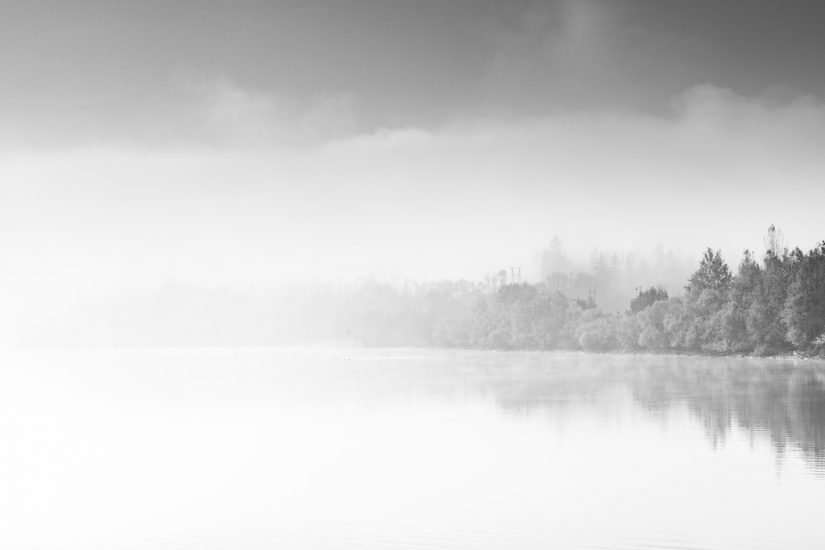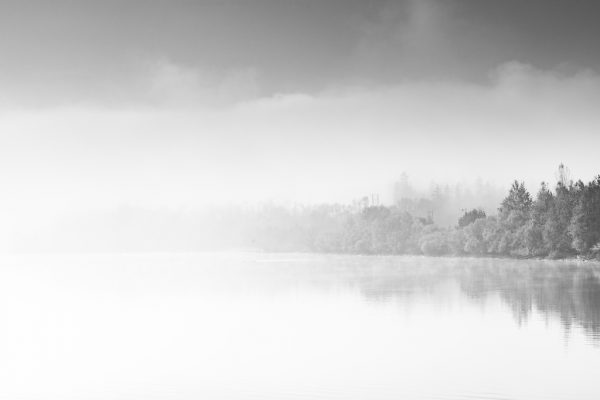 Why use a film camera?
So, why shoot on film at all? It's expensive, cumbersome, and outdated. The choice of film stocks is increasingly limited. Further, newcomers can no longer access the skills and expertise of a broad community of film photography pros. Finally, you may need a dark room and all its flammable liquids (and additional insurance or planning permission to house it). Compare that to the simplicity of Photoshop and a small good quality printer required to make digital prints!
Film's challenges are also its strengths
Yet, film being expensive and cumbersome presents more of a challenge than a problem. Working in film makes you stop, consider and contemplate what you photograph and why. The limited resources of film force you to act cautiously, think creatively, and cunningly craft your image.
Film prints look and feel different from digital images. Their colors are often richer, deeper, and more fluid than those of the digital image. In monochrome, blacks look darker and whites brighter.
There's a reason for this: film is chemistry; digital photography is math.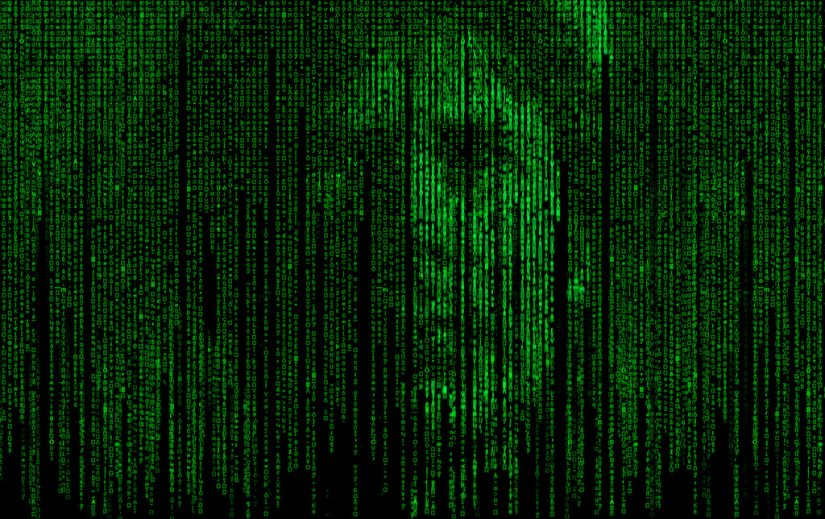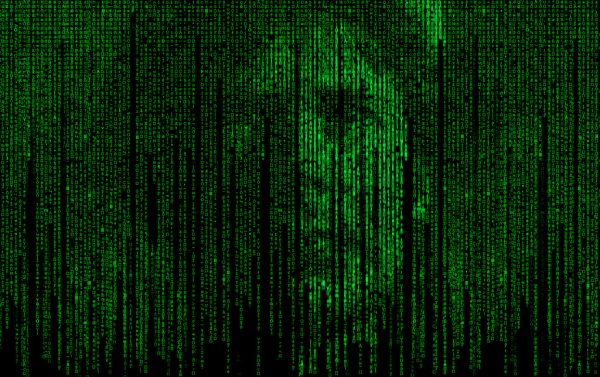 Do you need a darkroom to use a film camera?
Once upon a time, every photographer equipped themselves with a blacked-out room, trays of chemicals, and a washing line draped with drying prints pulled fresh from the developing trays.
Indeed, creating a dark room for black and white prints remains relatively straightforward and hasn't changed in decades. It requires only a small windowless room or a corner of a basement. On the downside, you will be introducing flammable chemicals into your home.
But despite its simplicity, few people have or have ever had a dark room. Instead, film rolls are sent away to labs in the same way rolls of film were once handed over to chemists. Those negatives are then processed and printed. The only difference is that labs will now send discs or email attachments supplying digital copies. And fewer people are offering film development – you will probably need to send rolls of films by carrier rather than popping over to your neighborhood pharmacy.
Of course, for an artist, not having a dark room does limit your control. Outsourcing film development might reduce the opportunity for editing, such as zooming in on negatives or varying the development time to create more or less contrast and color.
Is using film expensive?
Purchasing, processing, and printing film is an expensive business. A roll of film with 24 shots can cost from $10 upwards, but the price will often include basic development.
In contrast, digital photography is cheap after the initial outlay of money on your prime equipment: camera body, lenses, tripod, flash, lights, laptop computer, etc. And you will need at least some of the same equipment for shooting with film.
A good basic DSLR camera will cost around $600 with one primary all-rounder lens. Additional starter lenses may cost $100-400 each.
But if you are searching for a budget option, film cameras and lenses tend to be much cheaper than digital because demand is much lower. Despite their cache among aficionados, old film cameras are mostly unwanted and commonly available. And because they are simple mechanical objects, they have a long lifespan.
When buying second-hand, try to purchase any camera and equipment from someone reputable, even if that is on eBay or similar sites. New film cameras have limited availability, are prohibitively expensive, and are designed with professionals in mind. Stick to the second-hand market. A good one can cost less than $100.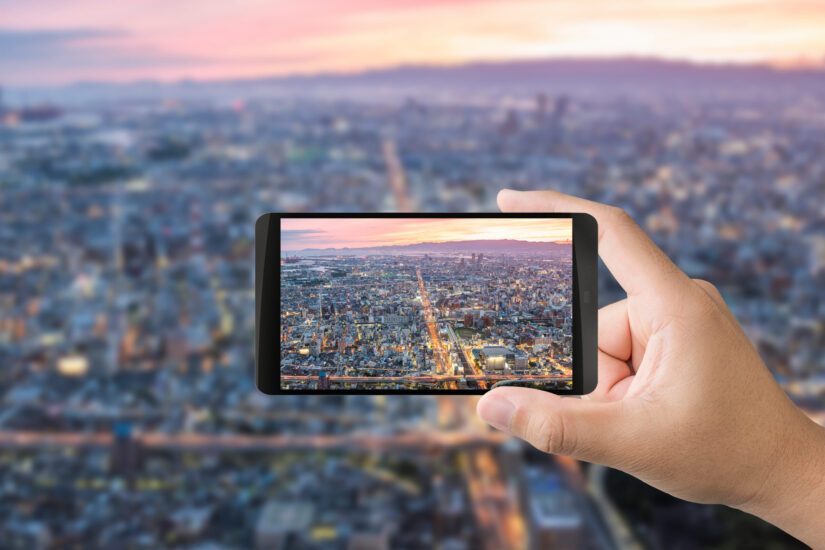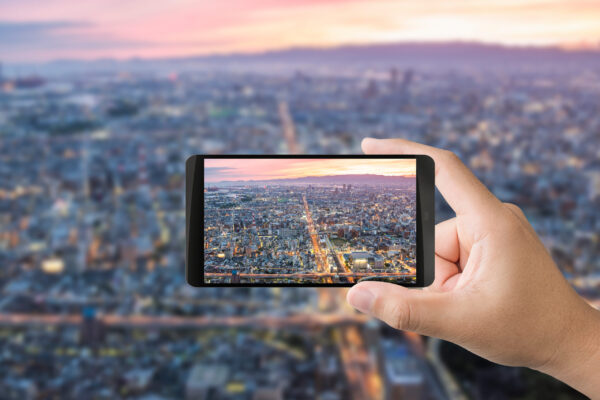 What about camera phones?
Slick marketing and online influencers will tell you that phone cameras are as good, if not better, than a professional digital camera. But the images from phones are underwhelming compared to those taken with a professional camera for several reasons.
First, a camera phone's fixed zoom lens is, at best, the equivalent of a good-quality point-and-shoot camera. That means that great images can often be accidental. In contrast, a DSLR camera has many more settings that allow the photographer to adjust for light, subject, focus, and more.
Further, with a digital camera, the sensor that captures the image and the lens quality are both inferior to a decent SLR camera. This means the sharpness of the image will be reduced, and there will be less detail.
Finally, professional cameras spend some of their lives on tripods to create varying depths of field and sharpness of image. A selfie stick is not going to give you the same results.
But digital photos might be enough for your art
Ultimately, the pros and cons of film versus digital photography come down to your personal needs. Do you have the time, patience, space, or financial resources to commit to the purism of film photography? Does it add to your art practice – either as the final medium or an essential part of your research? Do you like its aesthetic, or will the convenience of a digital camera (that doubles as your phone) serve your purposes?
A digital camera can be a great starting point. Many artists use a digital camera to produce photos of their work for their website, social media, or print.
For tips on how to produce the best images of your artist (whatever camera you use), check out our guide to photographing your art.
Alternatively, scanning your art can yield beautiful results for the prints you'll need for a gallery exhibit or marketing brochures. Read more in our guide to successfully scanning your art.