Being a photographer
Please give us a few words of introduction about yourself
I am a landscape photographer from the North West of England. I work primarily in medium and large format, both digital and on film. I shoot mainly in Snowdonia and North Wales, an area that suits my work as it rains so much.
When did you decide to pursue photography as a career?
My mother gave me an old Kodak folding camera to use when I was in hospital for three months at the age of 9 or 10; she used to be a photographer before I came along. I bought my first camera, a plastic twin lens Ilfoflex when I was 11. Despite this I was determined I was going to paint, like my father, until I got to college. I went onto a foundation course intending to go into fine art painting and came out as a fine art photographer instead.
What training did you have?
After a foundation course at The Polytechnic, Wolverhampton, I attended the Diploma in Creative Photography at Derby under John Blakemore and Paul Hill.
What has been the high point of your career so far?
Last week I received the news that a portfolio I submitted to the Hasselblad Masters, an international competition that attracts thousands of entrants, had made it through to the semi-finals. No cash but a nice certificate.
General Questions
What's your favourite quote?
Eve Arnold when asked what her favourite photograph was, is reported to have said, "The next one that I take".
Who is your favourite artist?
Paul Hill or Fay Godwin.
What are you aiming for?
To be able to quit teaching and run a workshop in North Wales.
How will you get there?
Continue to sell and promote images and concentrate on clearing debts to make room for more when I set up.
Is anything holding you back?
I'm still enjoying my classes and my wife is not quite ready to leave her teaching job yet.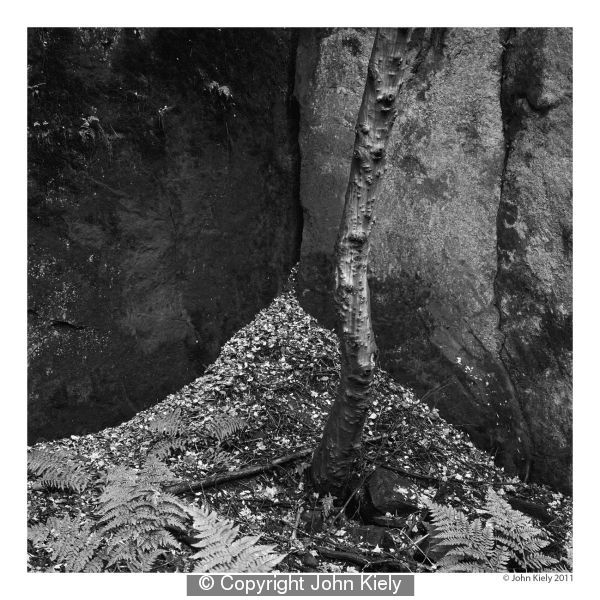 You and photography
What feelings or reactions do you hope to arouse in people who view your work? Are you ever surprised by reactions that you get?
With my Forest Nation series I would like the viewer to relive the emotions that they have developed in relation to dark woodlands. I love to hear the experts at exhibitions explaining how easy it would be to produce my images (shot on a 10×8 camera) on their digital, but if it inspires them to have a go then no problem.
From start to finish, how long does it take for you to create your work?
Now that I can process my negatives the procedure is much quicker. Darkroom prints can take a full day for the initial print, then another day once I have decided the first was all wrong.
What music do you like to listen to when you work?
It varies, but I have found that if I listen to more acoustic, folk type music I get less stressed when things go wrong.
What are you working on next? Any future plans or projects in the pipeline that we should look out for?
I am just finishing a two year project based in Cwm Bychan and am nine months into a two year set of images in Cwm Orthin and Rhosydd, all in North Wales. In addition I have the Forest Nation Project that will probably run for another year.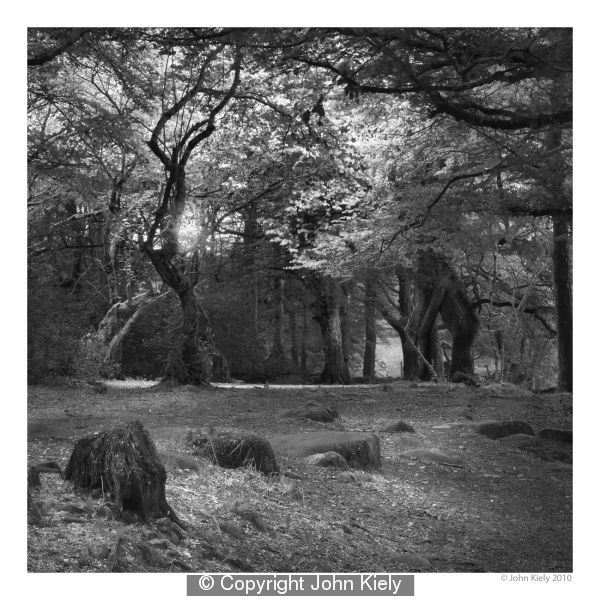 Being inspired by photography
Who (living or dead) inspires you? and why?
Again Paul Hill, because of his passion for photography.
What feelings, subjects or concepts inspire you as a photographer?
As a landscape photographer I spend most of my working life on my own, so I tend to seek a feeling of solitude in my work often with a slight threat from dark skies or locations.
What is your favourite work that you've produced so far and why?
I have recently produced some work in an area of the Peak District called Binn Green. One of those is currently my favourite because the area is about to change dramatically when they fell the pine trees to plant native ones. It has been a place I have enjoyed working for the last twenty years.
a photographer's advice
For those thinking about turning a passion for photography into a career, could you give any advice?
Don't go into it for the money, I tried that at first and was unhappy. You need to be able to wake up each morning wanting to work, if you don't then you are in the wrong branch of photography.
Any tips on how to get your work seen and get the commissions coming in?
Join networks, get an active web presence and exhibit as widely as possible – look at self-publishing, there is a rapidly growing interest in the field.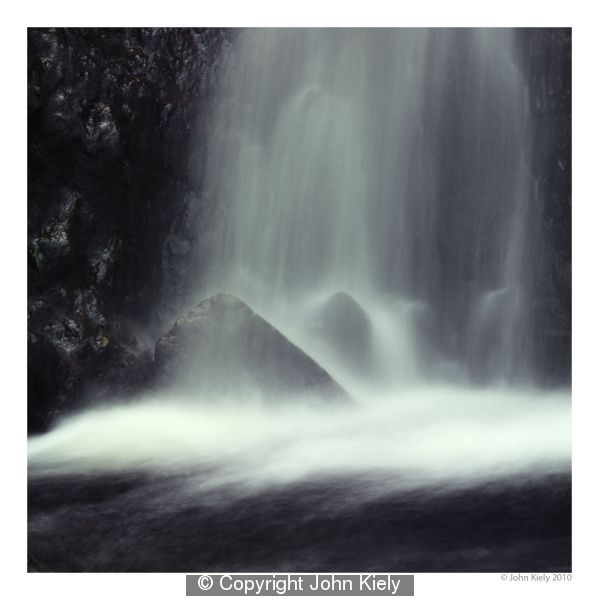 Thanks John!
More of John's photography can be seen on www.johnkielylandscapes.co.uk