In this Spotlight interview, digital artist and illustrator Paul Adams talks to us about his creative processes and background. See more of his work at www.pixelpainter.co.uk.
Being an artist
Please give us a few words of introduction about yourself
I have spent most of my career as a technical illustrator, doing exploded or cutaway illustrations of machines and other technical subjects by hand. That also included photo-realistic airbrush illustrations in full colour and very fine detail. I am also qualified as a designer and have worked as a portrait artist and landscape artist too. However, I love computers and when the graphics and publishing industry moved over to digital techniques, I took to the new methods with open arms.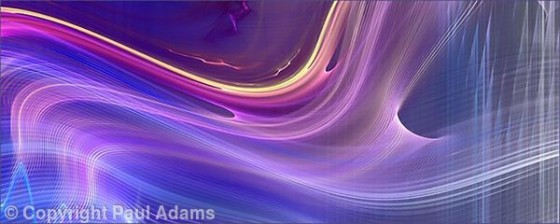 When did you decide to pursue art as a career?
My father was a artist/signwriter and I went to an art-biased secondary school.
What training did you have?
Apart from secondary school, (where art was more of a free for all than structured art training!), I am self taught, even on computer.
What has been the high point of your career so far?
I was invited to give a lecture on digital art to a conference at Bath Spa University.
General Questions
What's your favourite quote?
'Every picture is worth a thousand words'
Who is your favourite artist?
I have a few, but top of the list has to be JMW Turner.
What are you aiming for?
I am aiming to carve a niche, in the world of digital art.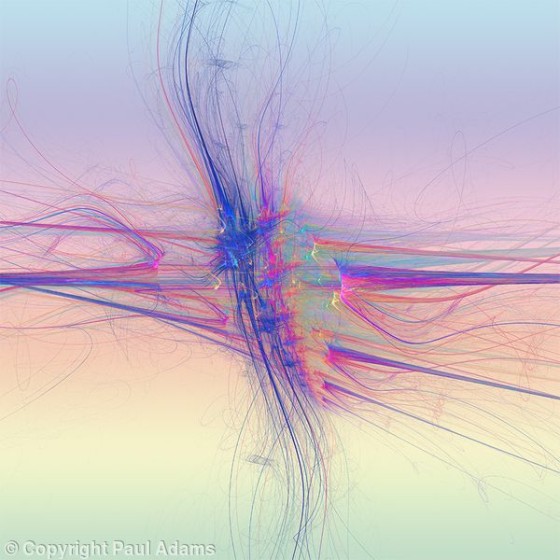 How will you get there?
Lots of hard work promoting my work, especially online and in public spaces.
Is anything holding you back?
I have been trying to do too much with too little for too long! I am a non-conformist and that hasn't helped.
You and art
What feelings or reactions do you hope to arouse in people who view your work? Are you ever surprised by reactions that you get?
I do seek to inspire people with something different. I just got a vocal Wow! with my latest installation and you can't beat that!
From start to finish, how long does it take for you to create your work?
Rendering large works at very high resolution can take a week. Plus I do a fair bit of post process rendering in different software which adds further time, maybe a couple of days.
What music do you like to listen to when you work?
Though I love music, I prefer silence so that I can concentrate.
What are you working on next? Any future plans or projects in the pipeline that we should look out for?
I am always seeking bigger and more powerful computers as that helps speed up rendering time and improves resolution.
Being inspired by art
Who (living or dead) inspires you? and why?
Again many people but Antonio Gaudi for his amazing mosaics and buildings inspired by natural forms found in nature, like bones and shells and vines. Also Bridget Riley and Victor Vasarely for their amazing pre-computer geometric 'op art' (Optical art).
What feelings, subjects or concepts inspire you as an artist?
I love mathematics and geometry, which go hand-in-hand with computers, of course. Also I love the structures and patterns found in the natural world. I also love physics, especially the theory of light. The work I am currently involved with is based on 'fractal flames' algorhythms found in science and nature to govern the underlying structure of everything that exists.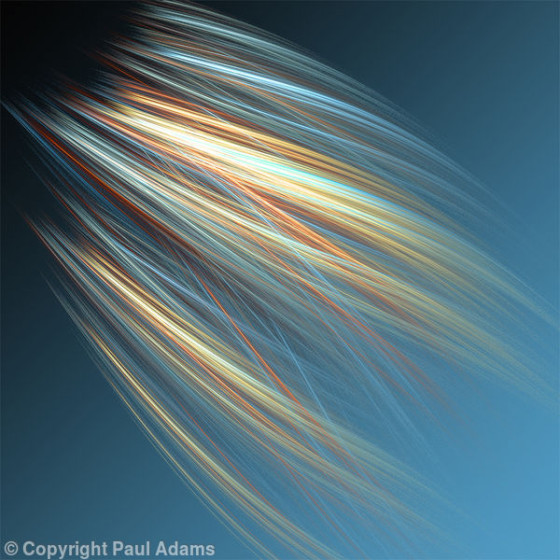 What is your favourite work that you've produced so far and why?
I particularly like 'Altered perception' as it has a dynamic and fluid quality, with lots of fine detail and subtle colours.
an artist's advice
For those thinking about turning a passion for art into a career, could you give any advice?
Yes, do what inspires you and that you therefore have a passion for. The passion will give the the energy and drive to help you succeed. Do what you want to do and then find the people who are moved by it. Not everyone will like your work but you will find a niche for yourself.
Any tips on how to get your work seen and get the commissions coming in?
Short of funding (who isn't), I realised that public art projects are a great way to get your work seen by the most people for the least cost. Often these are funded by organisations like the Lottery and you can bid for them.