See more work at www.WilliamSwann.artweb.com

Being an artist
Please give us a few words of introduction about yourself
I work professionally and have an obsessive relationship with the Isle of Skye. i work from nature in oils capturing atmosphere and light which is very changeable on the island.
When did you decide to pursue art as a career?
I have painted since I was seven years old but took up full time professional painting 7 years ago.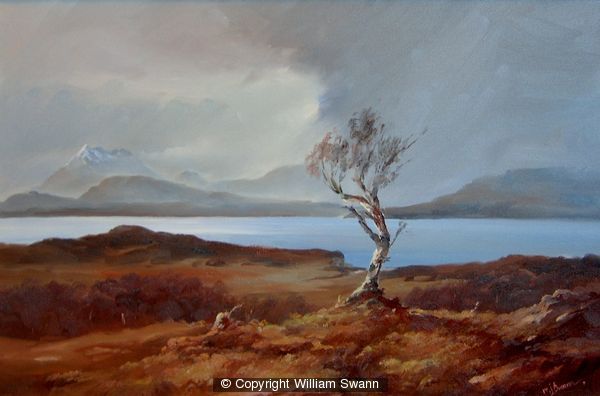 What training did you have?
I studied art and life drawing at Edinburgh alongside my primary degree.
What has been the high point of your career so far?
A television programme made about my work for networking on ITV 1.
General Questions
What's your favourite quote?
Art is more than a soup can or a happening (Rowland Hilder)
Who is your favourite artist?
Caspar david Friedrich
What are you aiming for?
Recognition
How will you get there?
Perseverance
Is anything holding you back?
Fashion.
You and art
What feelings or reactions do you hope to arouse in people who view your work? Are you ever surprised by reactions that you get?
My work is very emotional and I use subtle changes of light to evoke mood. I have had people in tears looking at my interpretations of Skye which is nice but surprising.
From start to finish, how long does it take for you to create your work?
I work quickly on location about an hour maximum and tidy up work in the studio which can vary from 10 minutes to a few days.
What music do you like to listen to when you work?
Guns and Roses, Catherine Anne Macfee (Gaelic traditional), Seasick Steve.
What are you working on next? Any future plans or projects in the pipeline that we should look out for?
Exhibition in Highland region in 2012 'The Viking Shore'.
Being inspired by art
Who (living or dead) inspires you? and why?
Constable – for sticking to his vision despite lack of recognition. He kick-started the Impressionist movement working outdoors and although his work was snubbed in the UK, he was well respected in France.
What feelings, subjects or concepts inspire you as an artist?
Natural beauty and the indiginous culkture of the landscape. I love Gaelic poetry and link the sentiments to particular locations. Fore example, my picture 'Survivor' contains a battered old tree which is a metaphor for Gaelic culture's survival in the Scottish Islands.
What is your favourite work that you've produced so far and why?
Heasta, Skye – it has a melancholic colour palette that is just so typical of Skye.
an artist's advice
For those thinking about turning a passion for art into a career, could you give any advice?
Be true to youself, master the skills you need to express yourself, accept constructive criticism and ignore fads and fashion.
Any tips on how to get your work seen and get the commissions coming in?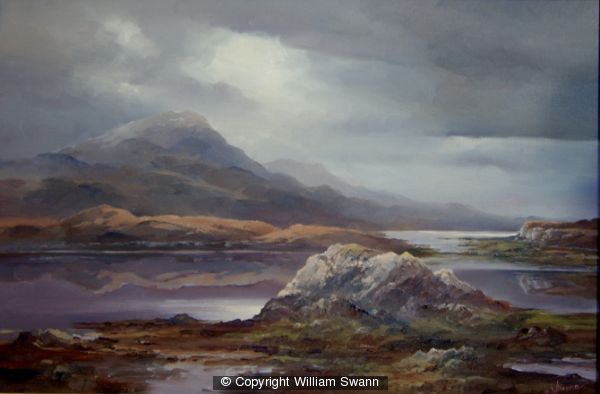 Good quality work always attracts attention – be your own best critic – I scrap about 10% of my output. Leave new work in a dark place for a couple of weeks and when you bring in out, look at it critically – if it's substandard rework it or burn it!