We featured artist and fashion designer Christopher Thornton's website a while back. Here he talks about his career to date, his inspirations and motivations.
Being an artist
Please give us a few words of introduction about yourself
I have had a deep passion in the Arts for 30 years. I gain inspiration from Alberto Giacometti and often cross over and take inspiration from the world of design, whether its Issey Miyake or Yohji Yamamoto.
Although I enjoy painting and drawing the human form, (which helps with my work in Fashion) I also enjoy diversity and studying new Artists and the many ways we can express through materials.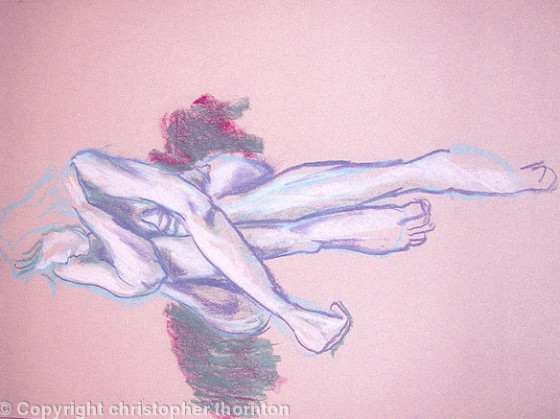 When did you decide to pursue art as a career?
I was 16 when I first realised I had to pursue a career in Art. It was seeing the work of Botticelli in the school library that completely inspired and overwhelmed me!
What training did you have?
Initially I completed a Foundation course at KIAD in Maidstone where I went on to specialise and study BA (Hons) Fashion at Central St. Martins followed by an MA in Fashion at The Royal College of Art.
What has been the high point of your career so far?
There is no 'high point'. I paint, draw and design because it is a part of me and 'who I am'. I gain fulfillment in the feedback I receive from happy customers – this is the regular 'high point' to me.
General Questions
Who is your favourite artist?
Alberto Giacometti because his drawings eptiomise the energy and soul of any individual he draws.
What are you aiming for?
Contentment and happiness through expression.
How will you get there?
By producing more work, continually evolving and being inspired.
Is anything holding you back?
money – as always!
You and art
What feelings or reactions do you hope to arouse in people who view your work? Are you ever surprised by reactions that you get?
That depends on the piece they are looking at – I don't aim to disturb anyone! I try to produce work that evokes energy.
Reactions continually surprise me. The majority of people are normally overwhelmed. They tend to be very complimentary and surprised as I am a very quiet person and my work speak volumes.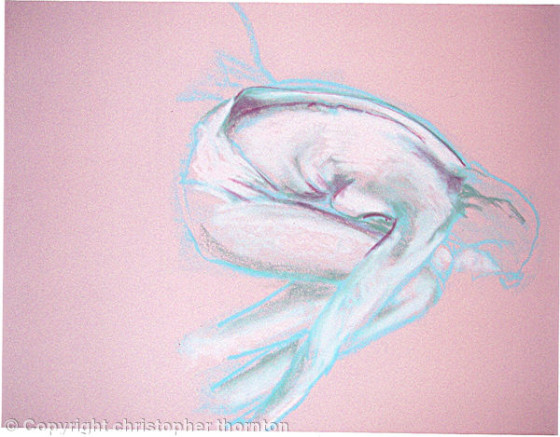 From start to finish, how long does it take for you to create your work?
Depending upon what I am working on – some pieces can take days and others weeks. I am flexible to requirements.
What music do you like to listen to when you work?
I enjoy listening to anything from Mozart to Beethoven and sometimes just the radio!
What are you working on next? Any future plans or projects in the pipeline that we should look out for?
Landscapes
Being inspired by art
Who (living or dead) inspires you? and why?
Howard Hodgkin because I admire how he encapsulates a landscape in modern expressionism.
What feelings, subjects or concepts inspire you as an artist?
Conceptualism inspires me because it challenges my mind.
What is your favourite work that you've produced so far and why?
There is a 6ft x 4ft canvas I produced many years ago which hangs in my lounge at home. It is very special to me as it depicts how I felt at the time when I produced it. It is an abstract painting of a chaotic war scene and is full of energy from the movement in the picture, the brush strokes and the vibrant colours. It receives many positive comments from visitors and I enjoy looking at it daily.
an artist's advice
For those thinking about turning a passion for art into a career, could you give any advice?
Be yourself, believe in yourself and don't give up!!!!
Any tips on how to get your work seen and get the commissions coming in?
Contact galleries and use this site!