Today the spotlight is on painter, author and illustrator Richard Newby. Visit his site to see more of his work: www.richardnewby.co.uk
Being an artist
Please give us a few words of introduction about yourself
I am a Norwich born artist and currently live and work in a peaceful Norfolk village, surrounded by fields, an ancient wood and big skies. On most days I have a friendly Barn Owl who visits. What a magical creature! My pictures are mostly acrylic collage, composed entirely of my own hand-painted material. I love colour, texture and the unusual. I tend to be drawn towards natural subjects, being constantly amazed by their beauty. I have exhibited in a variety of Norfolk galleries and commercial locations.
Children's picture books are another of my interests. I am a published author and illustrator. "Jamil's Clever Cat", French/Newby has sold worldwide and still forms part of the National Curriculum literacy scheme. My latest book, "Finlay Fish", has just been published to some very positive comments. Lets hope for lots of sales in the future… I hope the joy that painting gives me is passed on in some way to the people who look at my work.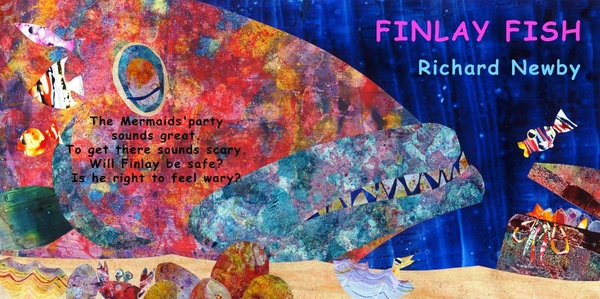 When did you decide to pursue art as a career?
In a way I hadn't planned! As the result of a trampolining accident, I was unable to work for a long period of time. Faced with this situation and with the encouragement of my son, I decided to paint. Twenty or so years later I'm still on that path. My back is fine now. Every cloud…
What training did you have?
I am a self-taught artist. I'm not sure whether that's a positive or a negative. I guess it depends on who's doing the teaching. I did, however, have a very good art teacher at my secondary school.
What has been the high point of your career so far?
Probably having my first picture book published and having "The Times" describe the illustrations as 'gorgeous'.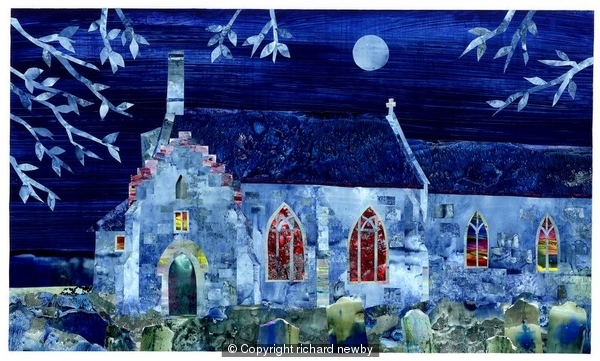 General Questions
What's your favourite quote?
"Remember that not getting what you want is sometimes a wonderful stroke of luck." The Dalai Lama.
Who is your favourite artist?
John Piper. I love his freedom and use of colour.
What are you aiming for?
To keep creating and to enjoy the journey.
How will you get there?
Probably by a path I haven't planned.
Is anything holding you back?
I don't think so. I'm sure the main thing that holds us back is ourselves. I firmly believe that 'The Universe' is there to help us – not to 'trip us up.' Its a question of trust.
You and art
What feelings or reactions do you hope to arouse in people who view your work? Are you ever surprised by reactions that you get?
People seem genuinely enthusiastic when they see my paintings. My use of colour appears to excite them. That's a great feeling. It still manages to surprise me when this happens.
From start to finish, how long does it take for you to create your work?
From a couple of days to a couple of weeks. I'm glad it varies.
What music do you like to listen to when you work?
Before I start painting I carefully select the music, but once I start I just don't hear it!
What are you working on next? Any future plans or projects in the pipeline that we should look out for?
To promote "Finlay Fish." I would love people to enjoy reading it.
Also, lots of painting. 2012 looks like being a busy year, as I've exhibitions in Norwich, Norfolk, Suffolk and London.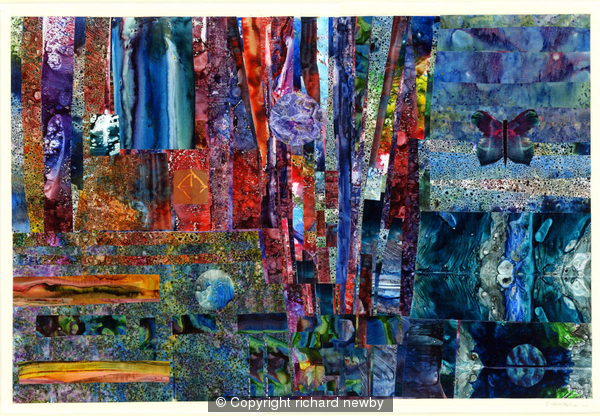 Being inspired by art
Who (living or dead) inspires you? and why?
My main inspiration comes from The Dalai Lama because of his great wisdom, spirituality and smile. I need to be in the 'right place' to be able to create.
What feelings, subjects or concepts inspire you as an artist?
The beauty of the natural world is a constant source of inspiration
to me. We do need to respect and cherish it.
What is your favourite work that you've produced so far and why?
I think, "Finlay Fish." It was something I really wanted to do and a big investment of time and effort. Despite all the 'knock backs' on the way (authors and illustrators will tell you about those!) it was a great feeling to finally get it published.
an artist's advice
For those thinking about turning a passion for art into a career, could you give any advice?
Just paint for yourself and enjoy it. Don't be put off by people who don't like your work. After all, its only their opinion; although constructive criticism can be useful. Be positive and trust in what you're doing.
Any tips on how to get your work seen and get the commissions coming in?
Get your work out there and seen. Join art groups. Probably one of my best moves was to get my site on Artweb. I've had lots of positive things happen because of this.