Today author, illustrator and artist Celia Lewis is in the spotlight. You can see more of her work at www.celialewis.co.uk
Being an artist
Please give us a few words of introduction about yourself
I am the author/illustrator of the Illustrated Guide to series – so far having completed 3 books, Chickens, Pigs and soon to be published Ducks, Geese and other Domestic Fowl. I was lucky enough to have the foreword of Chickens written by HRH the Prince of Wales and The Princess Royal very kindly wrote the one for Pigs.
When did you decide to pursue art as a career?
Finding a publisher (Bloomsbury) for my first book changed my life and I now spend all my time working on my current book – at the moment a break from the Illustrated Guides and one all about nature.
What training did you have?
I attended Signorini Simi's school in Florence as a teenager, otherwise self taught although I belong to a dynamic art group in Surrey where I live.
What has been the high point of your career so far?
Winning the Royal Institute of Painters in Watercolour Medal 2005 and the RWS Windsor and Newton Prize in 2009.
General Questions
What's your favourite quote?
If you don't open the door you'll never know what's on the other side.
Who is your favourite artist?
Gauguin and Lucien Freud.
What are you aiming for?
To appear at the top of the non-fiction best selling list!!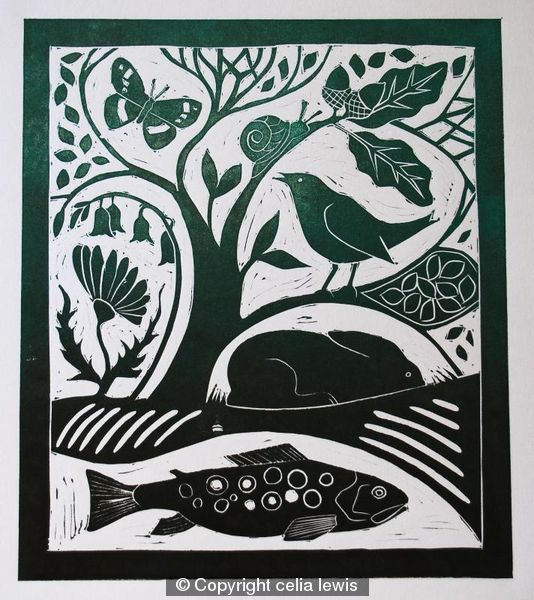 How will you get there?
Hard work.
Is anything holding you back?
I feel the publishers could put more effort into promoting the books – and the cover designs are always contentious – so important in my mind.
You and art
What feelings or reactions do you hope to arouse in people who view your work? Are you ever surprised by reactions that you get?
I want people to see that the animals I paint are real animals with characters.
From start to finish, how long does it take for you to create your work?
How long is a piece of string? First find your cow, in the case of animals I mostly work from photos as they simply refuse to pose. If they are rare breeds or foreign breeds then I have to find a breeder in the country they come from willing to send me a photo or let me use one from their website. An actual painting of a cows head say, probably takes me 5 – 6 hours. Linocuts take longer.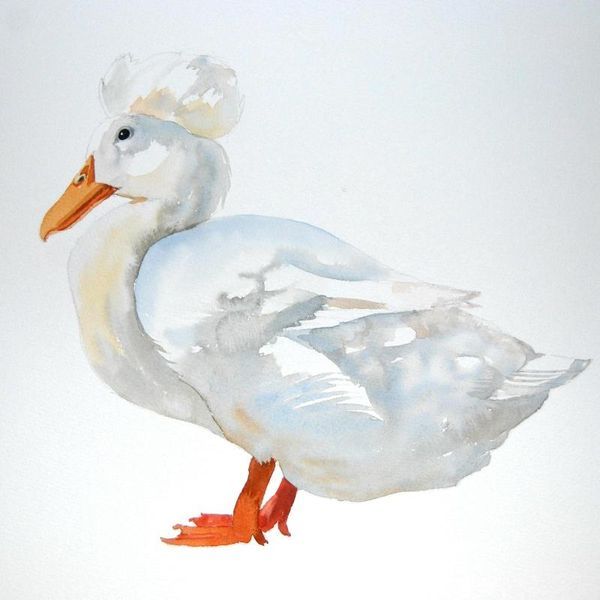 What music do you like to listen to when you work?
Classical.
What are you working on next? Any future plans or projects in the pipeline that we should look out for?
Nature Uncovered is the book I'm working on at the moment, which is set out monthly and each month will have a linocut to start plus watercolour illustrations of flowers, insects, birds and anything relating to that particular month.
Being inspired by art
Who (living or dead) inspires you? and why?
Too many to list!
What feelings, subjects or concepts inspire you as an artist?
I love painting shiny things – particularly eyes, luckily cows have exceptionally large ones.
What is your favourite work that you've produced so far and why?
I like Gallic Disdain because I feel I really captured the cow's outraged look as I photographed it over a hedge in France
an artist's advice
For those thinking about turning a passion for art into a career, could you give any advice?
Try everything – don't give up because you think you can't draw. Drawing is like writing, you have to train your hand.
Any tips on how to get your work seen and get the commissions coming in?
Brilliant website?!