A palette knife have become a vital part of the painter's arsenal. Promoted from life as a lowly paint mixer, it has become more commonly associated with oil painters looking to increase the texture and marks of paintings.
Types of palette knives
The original palette knife resembled the larger one you find in your kitchen drawer. The palette knife has a flat blade that is curved at the end for artists to mix oil paint on a palette.
The small trowel-shaped knife often called a palette knife is actually a painting knife. It's designed to smear paint across a canvas without getting your hands dirty thanks to its raised handle. These painting knives date back centuries and were a favored painting implement of artists like Vincent van Gogh and Picasso (more on that later).
Enthusiasm for painting knives is growing. Artists have begun to supplement their collection with paint scrapers, putty knives and anything else they can find in a hardware store. The implements have gotten bigger as the canvases have gotten larger. Visual artist Gerhard Richter uses a very wide, flat implement for his work as well as squeegees to pull thick paint across his canvases.
How to use a painting knife
A painting knife has no brush marks, but they leave marks of their own, something that painters have exploited to maximum effect. You can use knives to scratch, spread and dab, with each side of the knife used to create different effects.
Beyond spreading thick paint onto a canvas with a broad sweep, using a palette knife can be quite tricky. So it can feel unwieldy next to a paint brush. You will also generally get through far more paint when using a knife, and there may be more waste.
Types of knife
Palette knife
This is a flat knife with a long stiff blade used to mix paint on your palette or board. The long blade has a rounded edge and looks like a smaller version of the knife used to ice a cake.
Painting knife
We tend to say palette knife when we really mean painting knife. The classic painting knife is shorter than a palette knife. It has a sharper point and a cranked handle to maneuver against a canvas without scraping your knuckles against the wet paint.
Paint scrapers, putty knives and wallpaper strippers
Purchased from a hardware store, this collection of decorator tools is the next step to working larger and with more confidence. The wide blade means the impasto can be thicker, wider and scraped back over a larger area. This is a bonus for artists working on large canvases.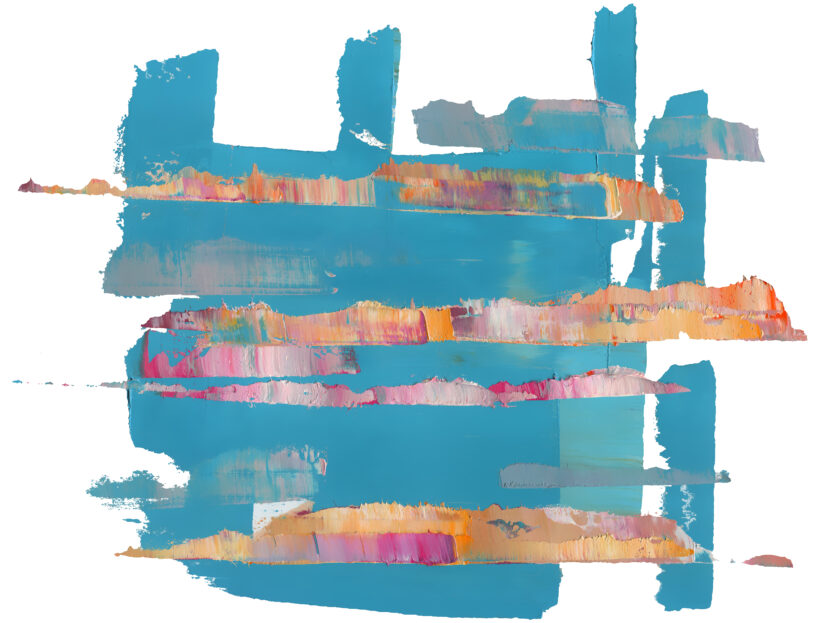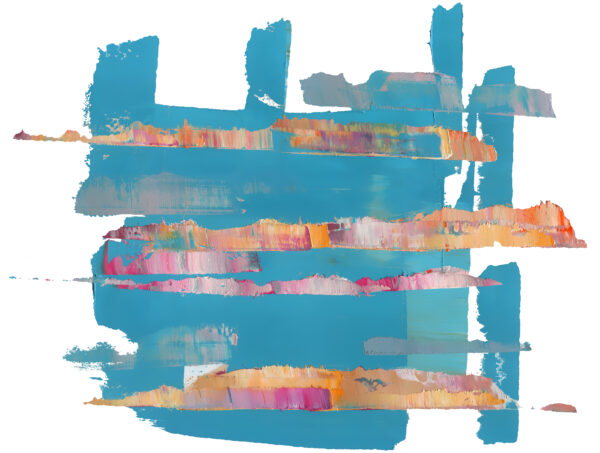 How to use a painting knife
Confidence is one of the major factors of success when painting with a knife. Most importantly, a knife limits the number of times you can go back over an area. When you overwork a painting with a painting knife, you will overmix the colors and create a muddy mess of blended color and texture. If this happens, scrape all the paint off the surface of your canvas. Then start again with new paint and a clean knife.
Holding the knife at different angles and varying the pressure allows for a huge range of mark-making. Spread flat and thickly, pat the paint for a stipple effect or use the edges to create sharp lines in color and cuts in thick paint. For a thinner application, you can angle the blade towards the canvas and scrape.
Although painting with knives is more closely associated with thick paints, like in the works of Frank Auerbach, it can be used to create very subtle effect. You can apply the paint with varied textures and sizes.
And, of course, you can swap between brushes and knives of varying sizes. It can be hard to go over impasto with a paintbrush without leaving tell-tale brush marks, so consider which implement you want to use first.  
Painting effects to try
Impasto
The term impasto comes from Italian meaning to "paste" or "smear" and relates to the thickly applied textured paints, usually oil and occasionally acrylic if it has been bulked up. The method creates a 3D texture by causing light to fall on the painting in different ways. Painters use impasto to create a variety of shapes and marks. Practice your technique on a smaller canvas as this method will use LOTS of paint.
Sgraffito
Sgraffito is another Italian term that translates as "scratched" and is commonly used by artists working in ceramics and pottery. Made popular by the Renaissance artists, sgraffito is the technique of scratching into a top layer to reveal the layer beneath. Over the years it has developed to also include the practice of scraping. You can use painting knives to push paint into the weave of your canvas. You can also apply a think layer of paint and then scrap it off the canvas to leave a trace of the color or partially reveal a lower layer. This method works on large areas with household scrapers, but avoid going back and forth over the same spot, you will ruin the effect. Be confident!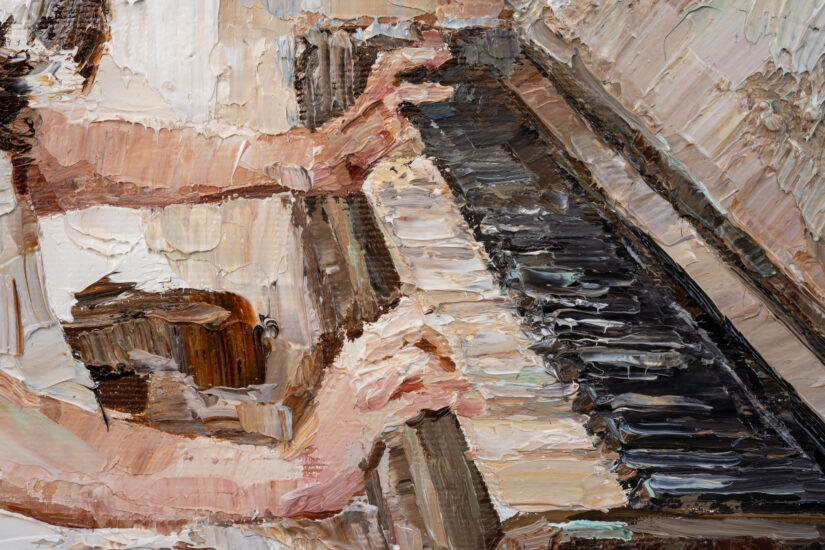 Mixing on the canvas
Artists are taught to mix colors on a palette or in a jar and getting the tone perfect before adding to a canvas. But using a painting knife opens up the possibility of using paint directly from the tube onto the painting surface and mixing wet on wet to get the desired color. It's enormously satisfying work that, when combined with sgraffito, can offer unlimited changes in color tone.
TIP: Eventually, the painting knife will become dirty and possibly caked in a muddy mix of paints. Scrape off the excess paint onto a spare piece of card.
Artists who use painting knives
Vincent van Gogh (1853-1890)
Vincent van Gogh was a fan of making marks in impasto. His landscapes have repetitive marks made with small nicks and impressions into the thick paint with a painting knife. Together the marks give an impression of texture, something he employed to great effect with his hair in his many self-portraits. But his method also gave an impression of movement. His Starry Night shows a nighttime sky filled with stars and a moon that all seem to swirl in front of you.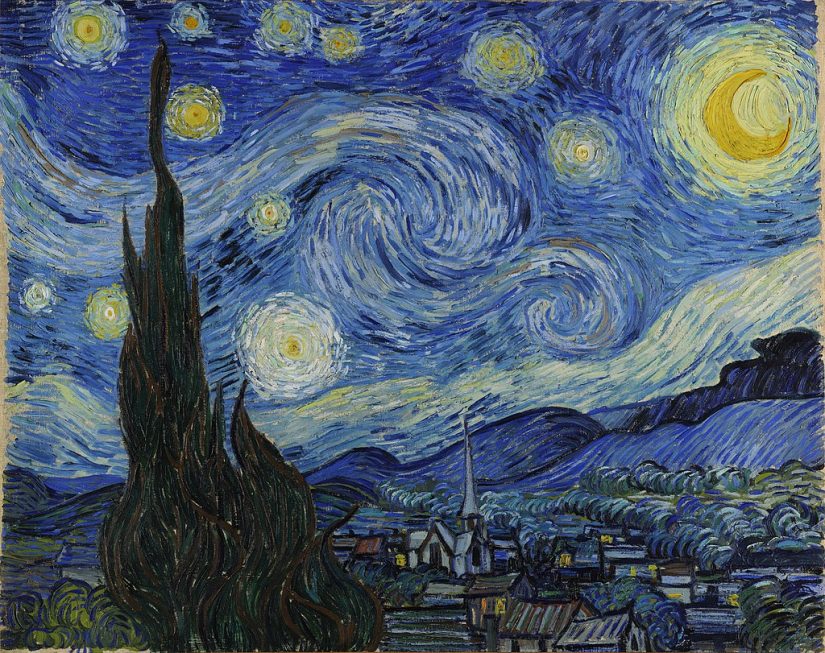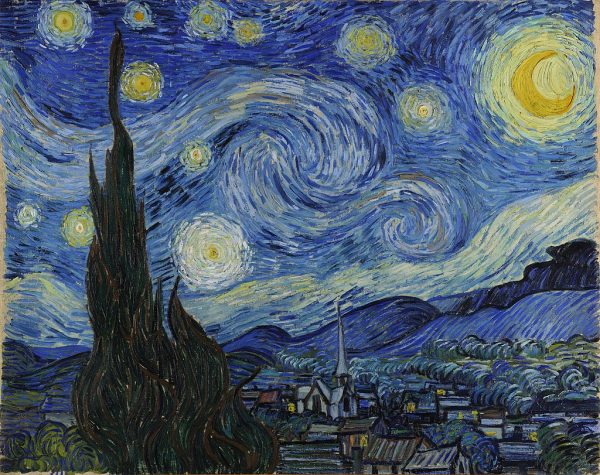 Frank Auerbach (1931-)
Frank Auerbach's paintings were so thick that there are rumors that they have yet to fully dry. The paint applied on his works can be more than an inch thick. Seen under lighting, the surfaces of his work appear glossy and matte as the light hits the surface in different ways.
Auerbach favored a limited color palette of black, white and grey. The limited color and the excessive texture add to the sense of light and dark in his work. He created a postmodern form of chiaroscuro—another Italian term simply meaning "light-dark" and used to express the skills of creating shadow and light by Renaissance painters like Caravaggio.
Pablo Picasso (1881–1973)
Picasso is the ultimate frontman of 20th-century art. The Spanish-born artist and father of Cubism tried every possible painting technique. Using impasto and scraping away paint to reveal the lower layer was a favored method. Picasso pulled back the paint entirely to show the bare canvas only tinted with leftover color. He also made marks with the wrong end of his paintbrushes and liked to cut into his surfaces.