We wrote an article a while back explaining the benefits of keeping an artist blog. We thought we'd recap on a few of those tips, as well as providing some up-to-date advice!
Set yourself a blogging schedule
This is really important in preventing your blog from becoming forgotten – by both you and your followers! It's fair enough to admit that you might not be able to post every day, but the key is to keep it regular. 1 post per week is a good place to start, so make it part of your routine. As blogging is quite a fun way to round things up, perhaps it could be something that you do every Sunday with a coffee… sounds nice to me!
Only post relevant things to your art practice
Although everyone loves to share pictures of their food and cats, not everyone loves to read about them (unless your art is about food and cats that is!). People visiting your blog will most likely be doing so after viewing your work, so will likely be hoping to find out more about your process, ideas, and news. Make sure you stay on topic, even if you don't feel like you've had a very productive week. The process of evaluating and summarising your achievements may even lead to new creative ideas!
Always include some text – help your reader understand your process
Some people find it hard to be open about how they feel about their work, or how they have reached certain points in their practice. This is fair enough, you don't have to pour your heart out to anonymous readers on the internet! It is important however, to try and convey some of your personality through your blog posts. Just posting random images with no description, won't give people much insight into your ideas, and could leave them feeling disconnected from you as an artist. We have often emphasised the importance of connecting with your buyers, from having a profile image on your website, to making the effort to contact people after an online sale. With blogging, it's equally important to let some of who you are show through! So even just a short paragraph explaining your feelings towards the work you've made this week, or expressing your appreciation for another artists' work, will all add to your online presence.
Incorporate your artist blog within your website
Although having an external blog is great for gathering followers, sharing, and promoting your blog, a good idea is to integrate this external platform onto your own site. Or alternatively, if you're an ArtWeb member, we've done the hard work for you! ArtWeb has it's own blogging tool, allowing you to keep everything within your main site, and enabling easy navigation for your visitor. We also have plans to include a rolling summary of blog posts on the ArtWeb homepage, which will assist in generating traffic to your blog (and website). What's not to love?!
Include sections so people can easily navigate
If you've been running your blog for some time, you might notice certain themes and patterns cropping up. For example, some posts might be about your ideas, some about inspiration, some about art works in progress and so on. A nice thing to do is to categorise your posts so that people can easily navigate through your blog, and find the posts that interest them.
Here are some great blogs that have been shared with us on Twitter, as well as some examples of artists using ArtWeb's blogging tool!
Rachel Bramley sent us the link to her blog, 'Adventures in woodcarving' and we were instantly struck by how visually interesting it is. The blog acts as a visual diary of ideas, through both image and text. The actual posts are linked from tiled images and headings, which works really well, and the constant scrolling feature is nice too!
We liked this blog by 'Where is the Work?', which is a great example of how a blogging platform can act as a website for a specific event or exhibition. This is a simple and free way to set up a website for your show – nice idea!
Here's another nice blog shared with us  on Twitter, by writer and artist Helen Frank: http://helenfrank-who.blogspot.co.uk/ It's interesting to see how a blog can form an intrinsic part of your practice…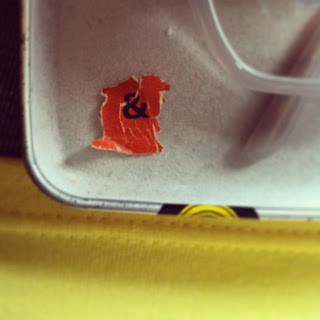 One of our all time favourite artist blogs belongs to Lenka Clayton, whos 'Residency in Motherhood' project includes a captivating studio diary. Again, this almost feels like a definitive part of the artist's work: http://residencyinmotherhood.com/studio-diary/
Here's an ArtWeb artist who is using the ArtWeb blogging feature to full potential: Richard Whadcock
…And digital artist Christine Wilkinson is another!

Do you have an artist blog you'd like to share? Or perhaps you have some blogging advice for other artists? Please comment in the box below!