Art Events for January 2018
---
A list of some fantastic artist events coming up in the month of January, submitted by the ArtWeb community:
January Art Events

Winter Open Art Exhibition
A wonderful eclectic mix of all things arty.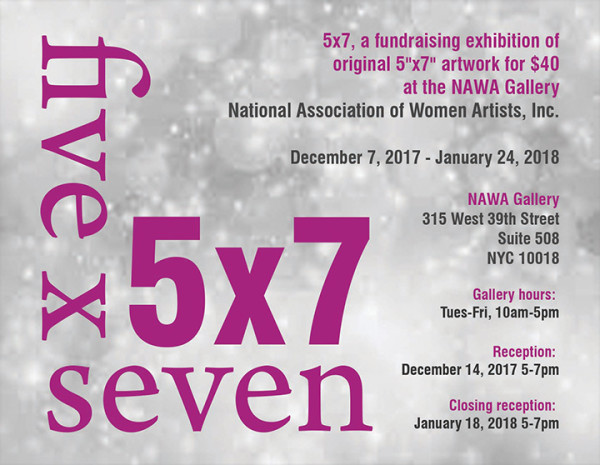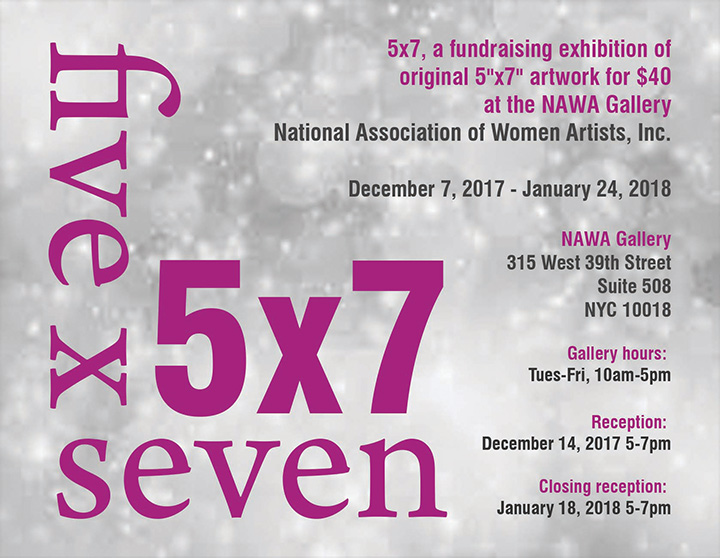 National Association of Women Artists Annual 5×7 Fundraiser
5×7 is an annual fundraising exhibition of original 5″x7″ artwork for $40 at the NAWA Gallery.
Media includes paintings, mixed media, collage, works on paper and sculptures not to exceed a 5"x7" format. ArtWeb member Loretta Kaufman will be exhibiting.
Opening receptions: December 14, 2017 and January 18, 2018, 5-7 pm.
Exhibition dates: December 7, 2017 through January 24, 2018.
Gallery hours 10 am – 4 pm, Monday – Friday.

Tomorrow's World
ArtWeb member Mary Rouncefield is exhibiting. Private viewing date is 6pm to 9pm on December 8th, and open 11am to 6pm from Wed to Sat.

Visually Literate 2
59 artworks – the inspiration for 59 stories.
KAOS Artists invited writers to create stories, poems and flash fiction, taking their inspiration from 59 artworks, all of which will be displayed from the 16th to 20th January, 2018, from 11a.m. to 6 p.m. (4.30 p.m. Saturday) at the Mernier Gallery in central London
Tate Modern Late Event – The Digital Makers Collective Immersive Event
ArtWeb member Farrukh Akbar will be on the 4th floor of Tate Modern on 26th January 2018 at 7pm
showing work together with the other members of the Digital Makers Collective at the Tate Late event.
It will be a lot of fun. Come and join him and interact with artificial intelligence and talk with robots and play with gaming and movement technology.