Art Events for December 2017
---
list of some fantastic artist events coming up in the month of December, submitted by the ArtWeb community: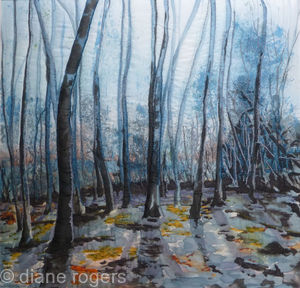 Contemporary Craft Show
The largest of the guild shows with a great selection of excellent work on show. An opportunity to view and purchase local design and craftsmanship.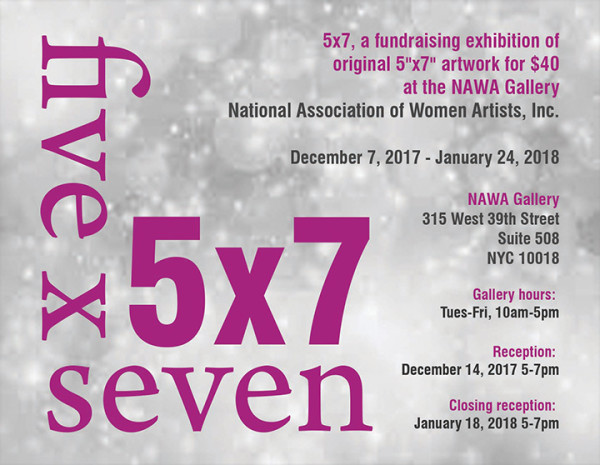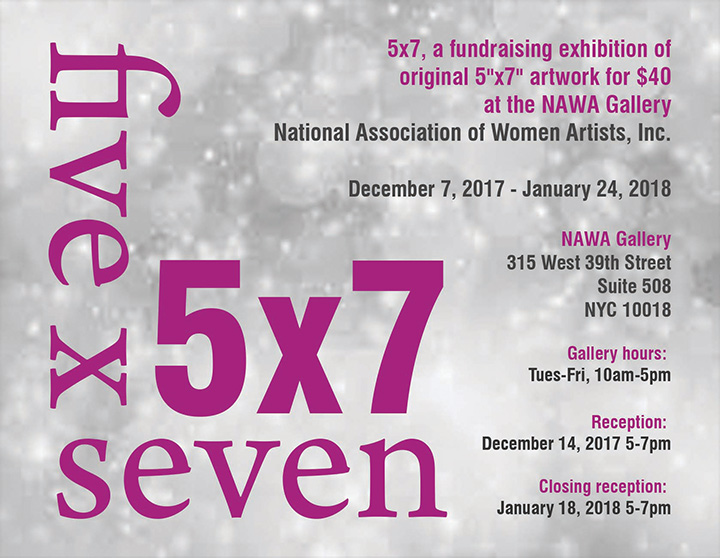 National Association of Women Artists Annual 5×7 Fundraiser
5×7 is an annual fundraising exhibition of original 5″x7″ artwork for $40 at the NAWA Gallery.
Media includes paintings, mixed media, collage, works on paper and sculptures not to exceed a 5"x7" format. ArtWeb member Loretta Kaufman will be exhibiting.
Opening receptions: December 14, 2017 and January 18, 2018, 5-7 pm.
Exhibition dates: December 7, 2017 through January 24, 2018.
Gallery hours 10 am – 4 pm, Monday – Friday.

Linocut Workshops
This course is designed to support you individually in developing your printmaking practice. Spread over 4 sessions on Saturdays, you will learn and experiment with the medium of relief printing, and will be encouraged to deelop a personal creative approach using the graphic possibilities linocut offers. We will look at contemporary artists for inspiration and to cover
key aspects of this technique such as visual language, platemaking and multiple layers.
With Tutor: Julia R. Gallego

E17 Designer's Christmas Market I and II
If you're on the lookout for something alternative this Christmas, where better to go than an independent artist's market. The E17 Designers Market is back again with two dates this year, both with a different set of makers and creators selling their wares. There will be cake and a chance to meet the makers of all the beautiful gifts on offer, so you'll have a story to tell along with your gift. The second event is being held in the stunning art deco space of Mirth Bar on Hoe Street, so be sure to double check which day you're going!