OPEN UP SHEFFIELD 2011
7-8 May
Free
Sheffield Cathedral
Church Street
Sheffield S1 1HA UK
On Sunday the Cathedral will be open from 12.30pm onwards.
***
Made in Clerkenwell Summer Open Studios
19-22 May
£2.50
Crafts Central Studios
33–35 St. John's Square
London EC1M 4DS UK
http://www.craftcentral.org.uk
http://www.jennyllewellyn.com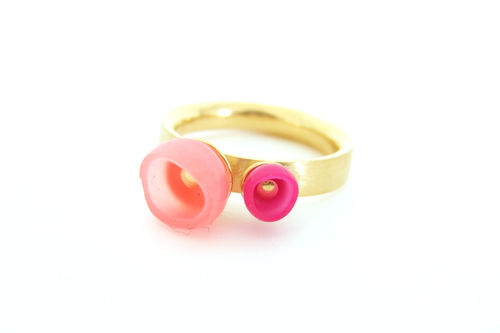 ***
Royal Society Portrait Painters Annual Exhibition
5-20 May
£2.50/£1.50
Mall Galleries
The Mall
London SW1Y 5BD UK
Open 10am-5pm including weekends and public holidays and 10am-7pm Tuesdays and Thursdays.
http://www.therp.co.uk/exhibitions.asp#annual2007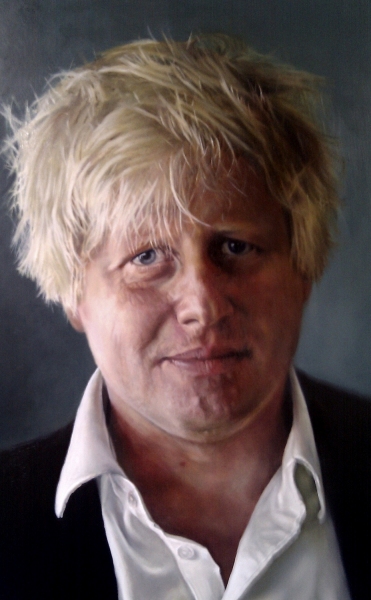 ***
The Rootstein Hopkins Foundation Drawing Exhibition
11 May – 11 June
Free
Morley Gallery
61 Westminster Bridge Road
London SE1 7HT UK
http://www.morleycollege.ac.uk
http://www.rajmohanimundle.co.uk
***
Malcolm Croft – New Paintings
20 May – 4 June
Free
Collect Art
29 The Cross
Lymm
Cheshire nr Warrington UK
Third solo exhibition for rising star of the Northern arts scene, Malcolm Croft.
http://www.collectart.co.uk

***
THE DOG HOUSE Artists' Open House
7-8, 14-15, 21-22, 28-29 May
Free
THE DOG HOUSE
15 Hampstead Road
Brighton BN1 5NG UK
Karen Barratt 'Dolls' House Tales' and 'Memory Wall' Photographic Installation.
http://www.artinthedoghouse.co.uk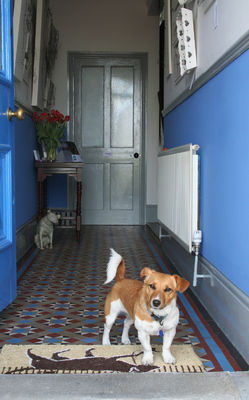 ***
Oxfordshire Art Week
16-20 May
Free
Cherwell Farm
Little Tew
Chipping Norton OX7 4JL UK
Open: 12pm-6pm
Prints for sale and demonstrations.
http://www.dianahoworth.co.uk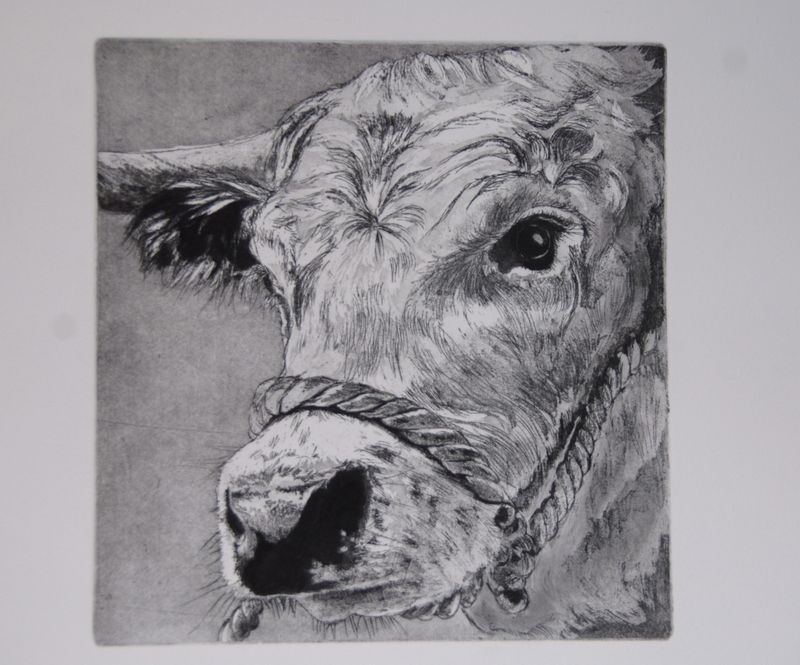 ***
REGENERATION AND PUSHING PAINT
18-22 May
Free
The OCTAGON
Milsom Place
Milsom Street
Bath BA1 1BZ UK
Open Daily: 10am-8pm
Telephone: 01225 789040
Email: info@milsomplace.co.uk
REGENERATION AND PUSHING PAINT
Joe Tymkow and Karen Wood
Both artists produce transitional pieces, which change during their construction, drawing on inspiration from industrial environments and the tangible substance of paint.
Joe Tymkow: http://www.joetymkow.co.uk
Karen Wood: http://www.kbwood.co.uk
http://www.milsomplace.co.uk/events.php

***
New Direction
Until 28 May
Free
Gloss Gallery
1 Barnfield Crescent
Exeter
Devon EX1 1QY UK
Solo exhibition of a new direction in Peter Vaillant's contemporary abstract art. Featured in the Art of England magazine as an artist who is making an impression.
http://www.glossgallery.co.uk

***
Fade Away Exhibition
6-26 May
Free
Gallery North
Squires Building
Sandyford Road
Northumbria University
Newcastle upon Tyne NE1 8ST UK
'Fade Away' features paintings that oscillate between representation and abstraction. There will be one work each by approx 40 established and emerging artists. The exhibition will be documented in a publication called About Painting. Please see the website for more details.
http://gn.northumbria.ac.uk/gn/exhibitions/f_Away
***
Futures Past
6-29 May
Free
Octopus Gallery
28 York Place Studio
Brighton BN1 4GU UK
As part of the Brighton Open Houses festival in May, Octopus Gallery presents FUTURES PAST an exhibition of exceptional printmaking based on visions of futures past. Work by Sam Chivers, Jemma Treweek, Sam Williams and Rhys Wootton.
http://www.octopusgallery.co.uk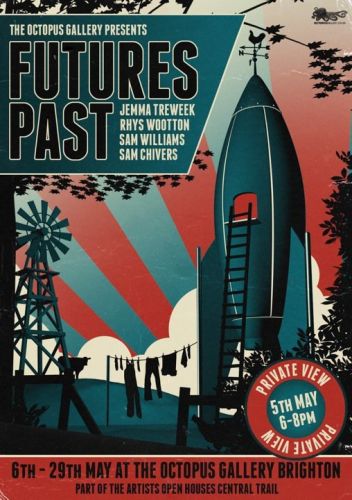 ***
madebysteph at the Artists Open Houses
7-8, 14-15, 21-22, 28-29 May
Free
The House of Curiositea – Kemptown Trail
Basement Flat
58 Marine Parade
Brighton BN2 1AB UK
A quirky house of art, tea and general magnificence. Every weekend throughout May, a fantastic and diverse range of art will be on display for the Artists Open House Festival. There will be a different theme each weekend including 1920s and Rock'n'Roll with live music, tea and cake, an Elvis impersonator and other fabulous entertainment.
http://www.madebysteph.co.uk
http://www.house-of-curiositea.co.uk

***
Brighton Open House – Media Conflux
7-8, 14-15, 21-22, 28-29 May
Free
35 Chester Terrace
Brighton BN1 6GB UK
Open: Sat and Sun 11am-5pm
Featuring Textile Art by Diane Rogers and Guest artists
http://www.dianerogers.co.uk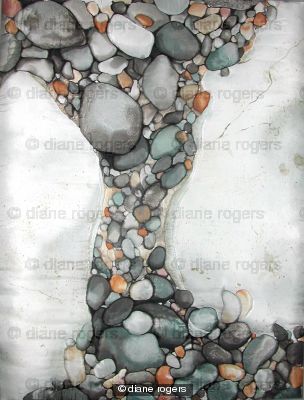 ***
Sad Stefano and Friends by Emma Challacombe MA RCA
Until 29 May
Free
Blackbird
2 Market Place
Margate CT9 1ER UK
Paintings, knitted objects and accessories. A curious assortment of characters; toys, pets and dolls enact birthday party scenarios and events, creating compelling images that speak of the bittersweet complexities of growing up.
Emma Challacombe is emerging as a talented maker/illustrator with a fresh and distinctive voice. Blackbird brings you the opportunity to view and buy the work of this gifted newcomer.
http://www.blackbird-england.com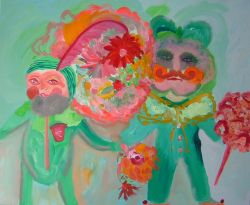 ***
West Hove Art Trail
Weekends 7-29 May
Free
38 Pembroke Avenue
Hove BN3 5DB UK
The West Hove Art Trail is a new addition for visitors to explore in the 30th anniversary year of the Brighton and Hove Artists Open Houses. Jeweller Glenis Boote will be showing her new Hearts Desire collection at 38 Pembroke Avenue.
http://www.karina-knight.com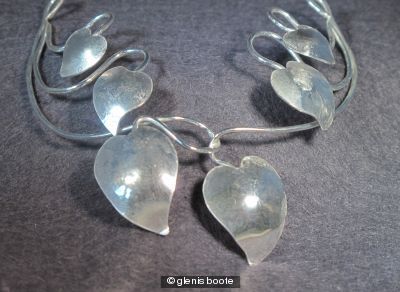 ***
Exhibition for Artgallery.co.uk
Until 29 May
Free
Malvern Theatres
Grange Road
Malvern
Worcestershire WR14 3HB UK
An open exhibition of three artists from artgallery.co.uk.
http://www.malvern-theatres.co.uk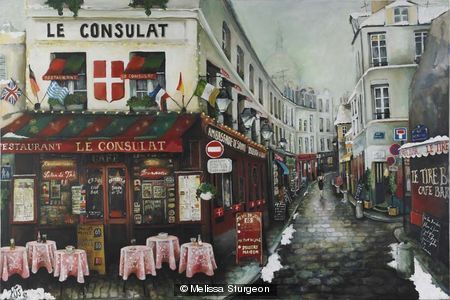 ***
Vintage Revival
15 May
£1.50
Kendal Town Hall
Kendal LA9 4DL UK
Whether you need inspiration for a whole new wardrobe, a touch of elegance from a by-gone era or something to make your special day, then Cumbria's first vintage fashion and wedding fair could just be for you. Vintage Revival brings together the best of local, nostalgia-inspired craftspeople such as jeweller and 'retro' swimwear designer Jan Huntley-Peace.
http://www.janhuntleypeace.co.uk

***
AET MEETS CHURCH
28-30 May
Free
St Mary's Church
Furzedown Lane
Amport
Andover SP11 8BG UK
Art meets church or church meets art? What connects a rural Hampshire village church and contemporary art? The aim behind this initiative is two fold, firstly to demonstrate that the beautiful spaces in many of our local churches can accommodate a display of contemporary art just as well as a purpose built gallery and secondly to raise funds for the church. St Mary's will receive 20% commission on all work sold.
***
Bristol Affordable Art Fair
13-15 May
£5.00
Brunel's Old Station Temple Meads
Bristol BS1 6HQ UK
My work is featured in promotional material and on the picture gallery.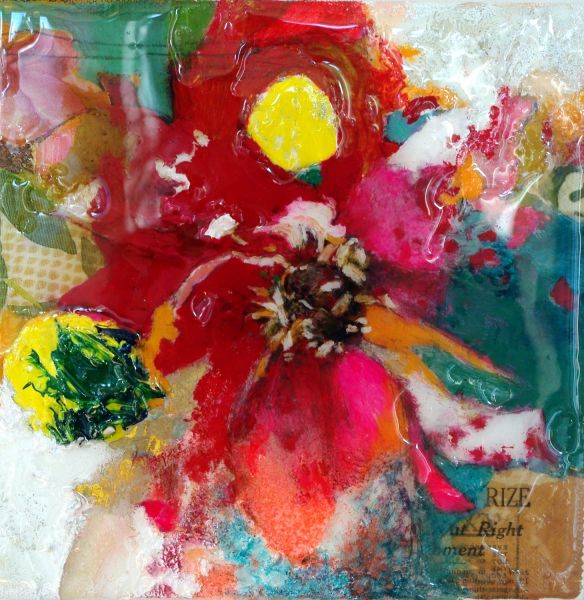 ***
Pop Art Show
5-30 May
Free
The Bell Pub
15-17 Belfast Street,
Hove BN3 3YS UK
Venue 17 on this year's Hove Arts Trail as part of the Brighton Festival, Gary Jones will be showing his vibrant pop paintings and prints, while Funky Red Dog – the number one dog-loving street artist – promises 'artwork that bites', including his iconic 'dogheads' (and plenty more).
All the work shown is very affordable from huge paintings on canvas and works on paper down to tiny little fridge magnets.
http://www.hovearts.com/venues/thebell.htm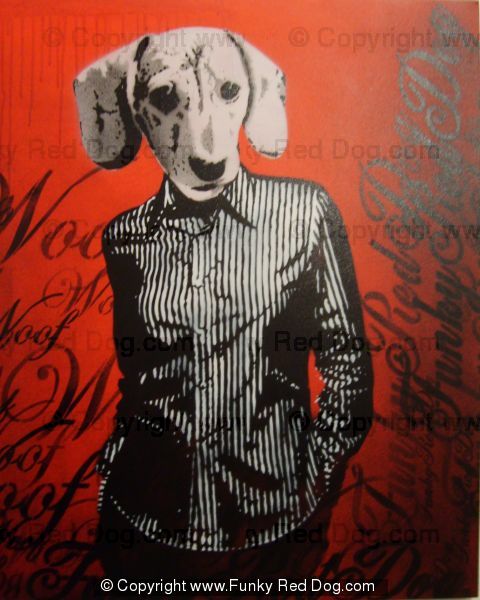 ***
Derbyshire Open Arts Exhibition 2011
28-30 May
FREE
Parwich Memorial Hall
Parwich
Nr. Ashbourne
Derbyshire DE6 1QT UK
Solo Exhibtition by Dana Venetiarose as part of the Derbyshire Open Arts Exhibition 2011. New eclectic work in a variety of media at affordable prices.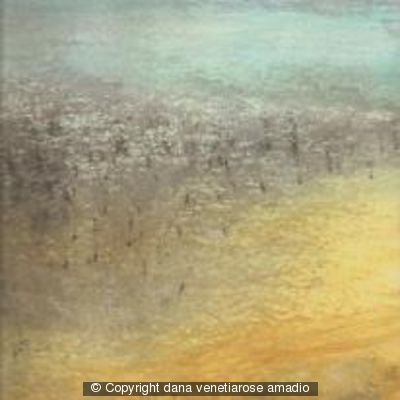 ***
PORTRAITS OF THE VILLAGE PEOPLE
Until November
Free
Tourist Office
La Petite Galerie
1 rue Docteur Sorubes
Mezin 47170 France
The above is a rough English translation of the French title: Mezinais et Autres Portraits
http://artholidaysfrance.blogspot.com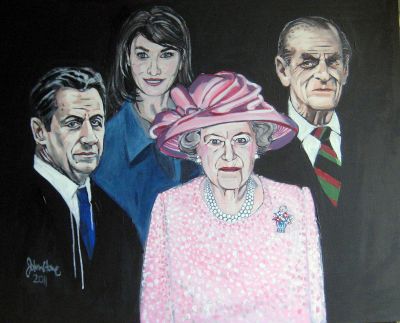 ***
The Affordable Art Fair
13-15 May (Private View 12 May)
Apply for free or half price tickets!
Brunel's Old Station
Temple Meads
Bristol BS1 6HQ UK
Please contact us for a ticket to the Private View on Thursday 12 May from 6pm-9pm or free entry tickets to the fair until 5pm Sunday 15 May.
http://www.theaffordableartfair.com
http://www.liberty-gallery.com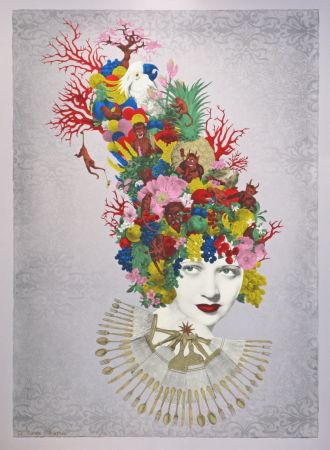 ***
It's a Shore Thing
27-30 May
Free
The Coalshed Gallery
Hunstanton
North Norfolk UK
An exhibition of oil paintings which employ a fusion of techniques to produce contemporary images relating to the marine environment. In particular those marginal areas where the sea meets the shore, hence the title of the exhibition.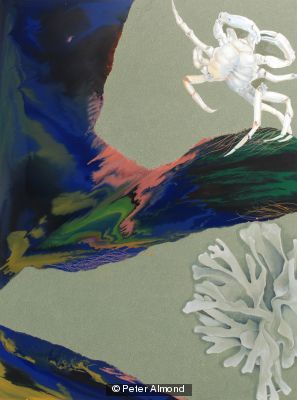 ***
Stowe Landscape Gardens National Trust shop
29-30 May
Free
Stowe Landscape Gardens
Buckingham
Buckinghamshire MK18 5DQ UK
I am painting live in the shop at these world renowned landscape gardens. Many of my original paintings and limited edition prints will be on display.
http://www.nationaltrust.org.uk/main/w-stowegardens
***