Welcome to our latest article, 'Getting the Most Out of Your Website Part 3: Increasing Traffic to Your Site Via Social Media'.
For many artists, social media and publicising your website or work on the Internet is already a major part of their routine. For many others though, this can be a very confusing and daunting area, particularly when using social media sites such as Twitter or Facebook to their full advantage. This article will hopefully clear up some questions that we regularly get asked!
1. Social Media
Perhaps the most obvious way of publicising your website is through social media. The most popular platforms are Twitter and Facebook, however there are many other networks out there. For this article we will cover the basics needed for getting started in the social media world.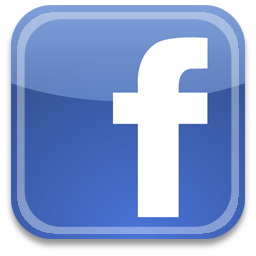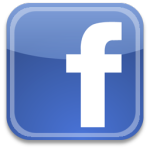 Setting up a Facebook profile for your artist practice:
Firstly we have some big news – Artweb is shortly releasing a free artist profile app for creating a professional artist's facebook page – click here to join the waiting list.
And in the meantime, we have a great article online that shows you exactly how to set up your own artists' 'page' on Facebook. This is different from your personal profile, and allows the focus to be solely on your creative practice. People can 'like' the page, and the more people who do, the further audience your work could reach! Having a link on this page to your main website will increase traffic and get your site seen – you just never know who could stumble across your work. See the full article here for more information on setting up your Facebook page.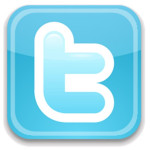 Setting up a Twitter Account:
We have had a few requests recently for an article on Twitter, and how to use it effectively in an artist/creative business-specific way. Hopefully we can demystify it a little! Of course there is plenty of information on Twitter itself, and they have a great glossary which will go some way to helping you understand the language that can be utilised, see here. We've put together a few helpful hints here though just to get you started:
Your username should be the name you use for your art practice (remember, keep things clear)! You could also mention your profession in your username, for example "JamesTurnerArtist" or 'ClaireBarkerPaintings". That way when you Tweet it will be clearly relating to your business, and can help people relate your Twitter account to your website.
Using the @(username) sign in a Tweet is called a mention. Whoever's name you put after the @ sign, that user will see the Tweet in their mention feed. If you say something particularly of interest, they might then Re-tweet that to all their followers, and your name will be in their Tweet. So this is how you can get your name spread around quite quickly, by mentioning relevant organisations who might be interested in your work. For example, if Artweb receive a Tweet saying "@theartistsweb I have a painting exhibition this weekend@SkyGallery, Bournemouth", we could then Re-tweet this to all of our followers, meaning they have very quickly increased the exposure of their exhibition!
Another great tool is the hash-tag # symbol. This links popular words to a pool of Tweets, meaning you can click on the hash-tag word and see other Tweets relating to the same thing. For example, you could Tweet "My #photography is on show at Star Gallery, #London, #Art". This way your Tweet will be linked so people who might search Twitter for 'art', 'photography' or 'London' could see your Tweet. To get the most out of this you need to spend a bit of time seeing how hash-tags work, and getting to grips with popular searches.
The best way to learn is, as with most things, to jump straight in! Sign up, follow some people or organisations, and gradually work out how the conversations work. A great one to start with is Artweb of course, follow us @TheArtistsWeb and give us a mention… we'll Re-tweet any events or exhibitions you have coming up!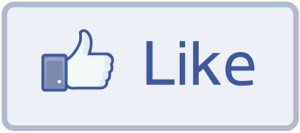 Remember to 'Like' and 'Follow' other people…
…who are relevant to you, whose work you admire, or who you just generally like! Starting a network of fellow artists is extremely helpful, and can help you see how others are publicising their work too.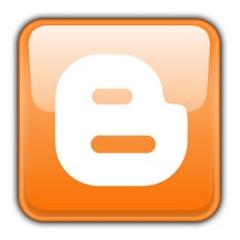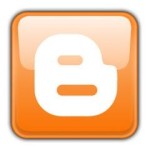 Setting up a blog:
We talked about setting up a blog in a previous article – take a peek here. In reference to getting your website more publicity, a blog can be extremely useful in starting networks and letting followers into your working process. Our last article covered various blogging platforms and the benefits of blogging – so if you're interested but don't how, it's a good place to start!
2. Spread your url
Add your website to
 all of your social media profiles
Make sure it is clearly written on your business cards
If you are on any online communities, include your site as a forum signature
Include your website in your email signature too!
If you're applying for a job, it could be a good idea to include it on your CV, even if you don't think it's hugely relevant. A friend of mine once applied to a job in a gallery, and whilst the gallery did not take their application further, they visited their website out of curiosity and ended up offering them an exhibition instead!
3. On your website:
Linking to social media: So you have a Twitter account, a Facebook page and a blog. The next thing to do is add a link to all of these things on your website, so people who may come across your site can then connect with you, follow your progress and like your pages! By doing this, people who are genuinely interested in your work can be reminded of you on a daily basis, and it's also easier for them to share your site with others.
Sharing buttons: Another useful addition to your website is to include 'like', 'tweet' and '+1' buttons, that allow visitors to your site to instantly follow you and also to share your work. Conveniently Artweb has a feature to help with this! If you are an Artweb user, just go to: -> Login -> Settings -> Sharing & Bookmarks, and you will be able to add like/ tweet/ +1 buttons to your website. It's a very useful tool, as every time a visitor clicks one of these buttons all the people connected to them will potentially see this, and be inspired to visit your site. Also, search engines are starting to use social media activity as "signals" for their algorhythms – similar to how lots of incoming links to your website helps with search engine results, lots of likes/ tweets/ +1's are starting to have a similar effect. If you're not sure what these buttons look like, you will probably have seen them before without realising – here's a reminder:
Artweb members Liberty Gallery put these links on their homepage, ensuring maximum visibility (visit their site here!) and see below:
Link to fellow artists and friends, and get them to link to your website. Having a page dedicated to 'links' or 'other artists' is a great way of publicising fellow artists' work and getting them to repay the favour. Don't go crazy with adding links, but link to people you might have worked with or have had an inspiration on your work, as well as galleries, organisations and collectives you might be part of. Here's a great and simple example from Maria Rivans website:

Have a 'News' section, and include information on publications, artist talks you might be part of, and exhibitions. This will keep people up to date with your activity and can also link to the things you talk about on your blog and social media.
We hope this has helped anyone who finds social media daunting, and inspired you to become more active in getting your work seen by more people. After all, there are so many brilliant websites out there, they deserve to be seen by the masses! We will be back on the 21st November with the 4th and final part of this series, focussing on the design aspect of your website, and giving some tips on how to make the most of your website's visual style. See you then!