For centuries, landscape painters have immersed themselves in their subjects by painting outdoors
The art of painting "en plein air" means to paint "in the open" (or outdoors) and has become synonymous with the French impressionist painters like Monet. This style could also be seen as painting "in the moment" because it requires some quick decisions and mark-making.
What is en plein air painting?
The purpose of plein air is to capture more than just the view. Art critics and art tutors will argue they can tell the difference between someone painting from a photograph or memory and those painted live. And many of the world's best painters have linked their success to painting outdoors.
Outdoor painting forces an artist to look hard at a subject and make quick decisions on how to depict it. The result is an immediacy and spontaneity that might not be achieved so easily in an indoor environment. Outside, the view is forever changing.
As a result, live outdoor painting will capture more than color, shape, texture and light. It will also capture the atmosphere through our other senses: the feel of the heat or cold, the changing light during the day, even the smells of the season.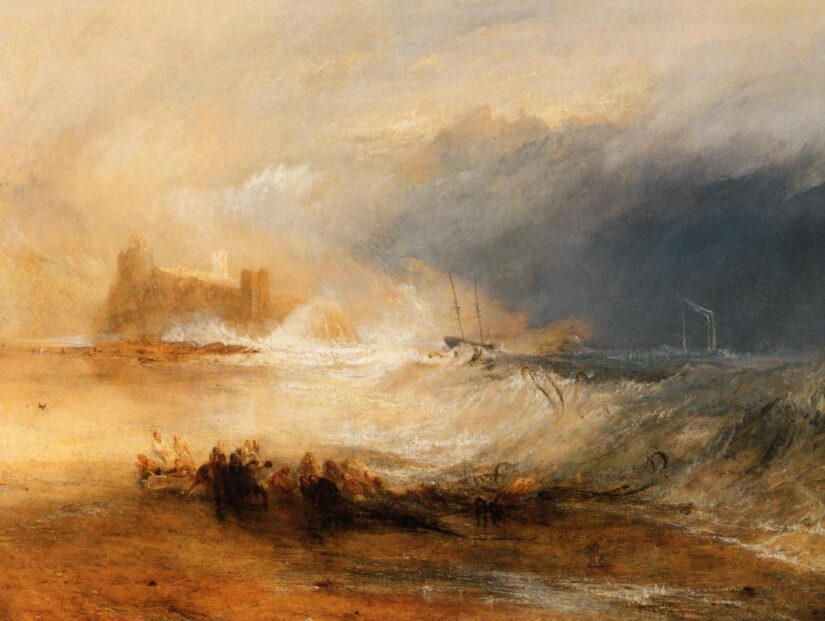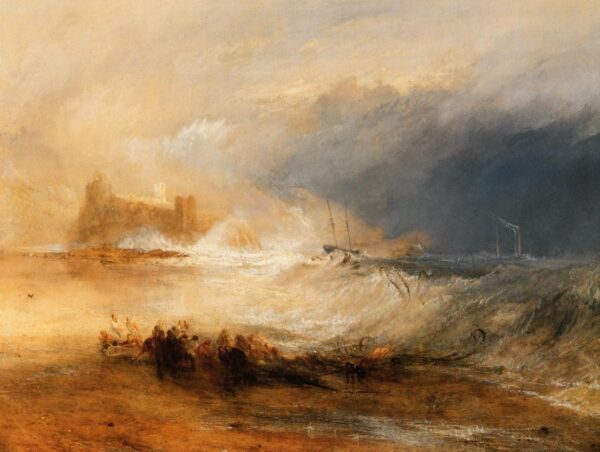 Artists who painted en plein air
Although plein air painting is most closely associated with the French Impressionists, the British artist J. M. W. Turner (1775–1851) was one of the first to take his sketchbooks, canvases and paints outdoors to capture what he saw (and what he felt). The resulting works are atmospheric and set him apart from his contemporaries who worked in studios. His impressionistic style launched a whole movement dedicated to working outside.
French en plein air
The term was coined for the late 19th-century group of artists who sought to capture real life as it happened in their paintings.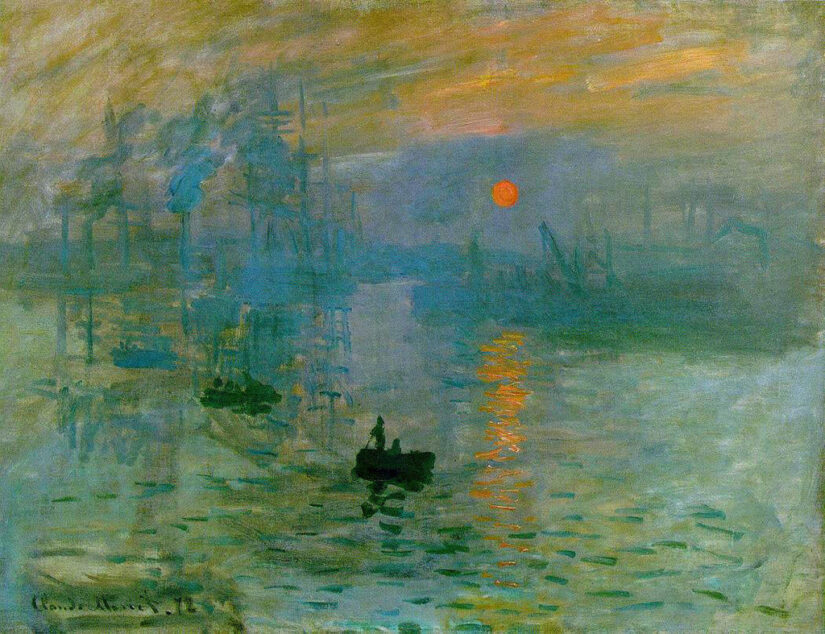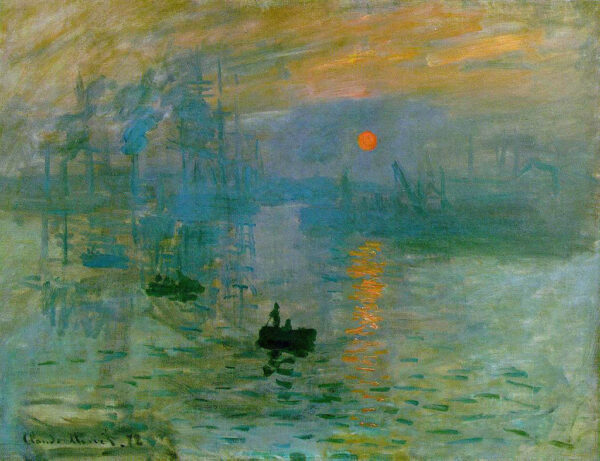 Claude Monet (1840–1926)
Perhaps the most famous of all en plein air painters was the father of impressionism Claude Monet. He launched a whole movement with his painting Impression, Sunrise and found endless inspiration in his garden in Giverny. There, he would set up an easel and capture the flora and fauna in their natural landscape—giving us those waterlilies and weeping willows we still admire to this day.
His contemporaries also sought to work from all forms of real life. Modernist Édouard Manet (1832–1883) captured ballerinas backstage at the ballet, while still-life master Cézanne painted apples and pears before they rotted.
Outdoor painting has become popular among watercolor painters, but should be practised by everyone regardless of their favored medium. All artists should head outside with a sketch pad and challenge themselves to capture the atmosphere to inform their work in the studio.
Watercolors en plein air: practical tips and guidance
J.M.W. Turner left behind a collection of 37,000 sketches, paintings and drawings—and most were created en plein air.
Watercolors have since become synonymous with outdoor landscapes thanks to their suitability in depicting all of the transience, atmosphere and fascination of the landscape.
So, if you wish to make the most of those qualities when portraying the countryside, sea and sky through paint, what advice can we give to set you on your way?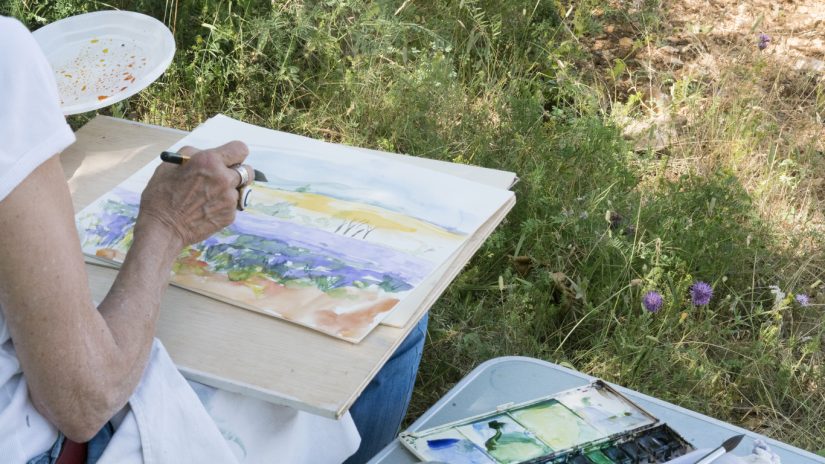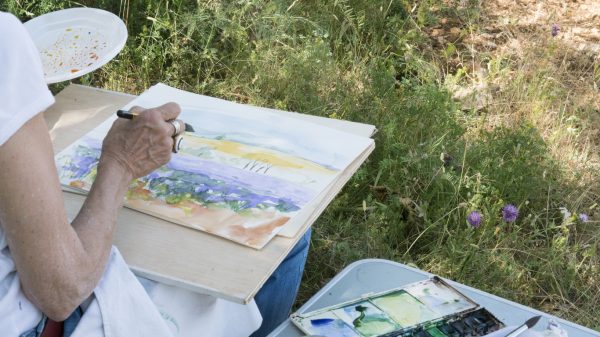 Immersing yourself in the great outdoors
The lightness and portability of watercolor make it a particularly well-suited medium for outdoor work. However, painting in the open air can also bring a wealth of practical issues.
On warm days, the paint may dry the moment you lay it down, while cold and rainy conditions could leave your hands numb and the paper wet. And as for if a shower suddenly hits … well, your work may end up being covered with unsightly blotches, if the image isn't effectively washed away altogether. That said, lean in and allow the weather to shape your work. Those runs and blotches could add a dimension to the final work.
Of course, the challenges of outdoor painting are part of its appeal, but being well prepared will help you succeed.
Practical items to bring
Extra clothes if the weather looks unpredictable.
A large plastic bag or waterproof carrier that is sufficiently large to hold your board if it rains.
Binder clips to hold paper or canvas in place if it is windy.
A folding chair will help ensure you get comfortable and give you maximum movement.
You'll also need to consider your own comfort. Snacks and drinks.
Choosing what to paint outside
In the great outdoors, the view is immense and the possibilities of what to capture are endless. We take snaps of favorite views on our smartphones, but painting outside is not about just about capturing what you see.
 It's crucial when painting the landscape outdoors to simply enjoy the process on its own terms. It greatly helps to choose a subject, for example, that genuinely interests you, instead of one that you merely feel you ought to paint.
Seemingly mundane and modest subjects, such as the local park, a garden or even a garage, can be as valid as the more majestic ones you might associate with the late 18th-century and early 19th-century Romantic painters.
If you are unfamiliar with the geographical area where you propose to paint, it's a good idea to assess a subject's or scene's suitability with an in-person reconnaissance, instead of getting out the paints straight away. If you already know the given place or landscape well, you should ask yourself which particular subjects or aspects of the scenery have especially interested you on your previous visits.
Don't be afraid to choose the same spot—seeing the changing seasons can be endlessly fascinating. Monet (1840–1926) painted around 250 oil paintings over 30 years of his famous Giverny Gardens. He famously said, "My garden is my most beautiful masterpiece."
Work quickly, but don't rush. You should aim to complete significant areas of the painting before the light has the opportunity to change. When the light changes, don't fight it, the evolving light conditions will add to the atmosphere of the work.
Panicking can confuse painters who are trying to get their initial drawing and composition just right. Remember that painting en plein air is not photo realism.
En plein air for beginners
Painting and sketching outside can be a great exercise for beginners. En plein air tends to make you work faster and make unconscious decisions about the painting. The end work might not be perfect, but few things can beat the exercise. Especially when it comes to returning to your studio to create a final work.
Painting in the open air is an immersive experience for both the artist and the viewer.
Related reading: How Professional Artists Use Watercolors