Cutting Edges brings together a diverse collection of artists, illustrators and designers who have been boldly reinventing the collage medium.
Originally influenced by surrealism, dada and constructivism, collage became the primary art form for many artists throughout history. Now, a new wave of creators are rediscovering collage techniques, and this book aims to contextualise this innovative new era through historical and contemporary references.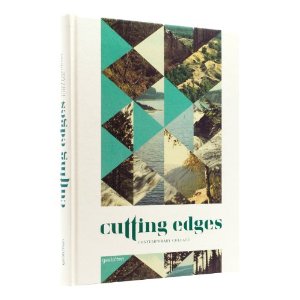 If you are interested in the collage medium, this book will not leave you disappointed. Perhaps you are interested in experimenting with collage but unsure where to start – you'll find this book to be a great source of inspiration. The diverse selection of artists is enhanced by the  layout and overall design by the book, and with every page turn comes a different method or style.
The book stands at 224 pages, and you can get a feel of the book's design through the example pages provided on Amazon.
This book was published in 2011, so it's a really up-to-date look on contemporary collage, taking into account modern technology used throughout the medium.
You don't have to read the book all at once. It's a great thing to have on your desk or bookshelf for next time you're looking for some inspiration! Great for students, professionals and enthusiasts alike.
If you have read it already, we would like to hear about your take on it. Leave a comment!