Ed Lewis is a wildlife artist with an emphasis on detail and realism – today he is in the spotlight! Visit www.peerieweeotter.artweb.com to see more of his work.
Being an artist
Please give us a few words of introduction about yourself
There's two sides of me (as far as art goes).
I generally tend to produce realistic, almost photographic, paintings and drawings. I suppose this is the scientist in me – an eye for detail, almost to the point of being perfectionist. I'm never really happy with any painting or drawing I've done, as I can always find fault or an area that needs tweaking.
On the other side, I sometimes produce more abstract or free-flowing paintings (often with a natural theme). I suppose more emotionally involved. I'm not so fussy or exacting with any of these!
I'm also a photographer who paints and draws and an illustrator who takes photographs.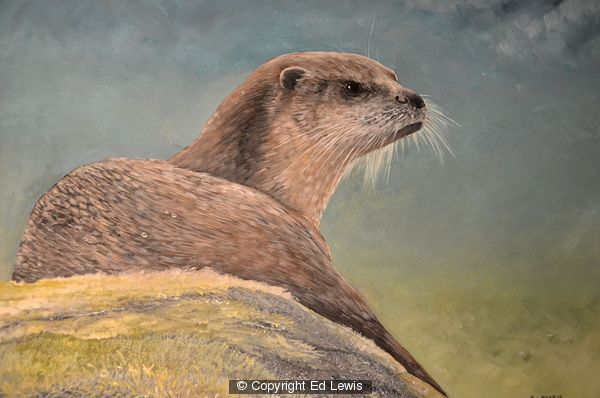 How and when did you start out as an artist?
As long as I can remember… I've always been intersted in nature, science and history. As a child I used to draw a lot, trying to capture as realistically the natural world around me.
What training did you have?
None really… self-taught so far as painting goes. I have held quite a few illustrator jobs (specialising in archaeological illustration). I started out in archaeology 30 odd years ago – my first job was as an archaeological draughtsperson. I did a few technical drawings the night before the interview… they were ok, but a bit 'cold'. So, I included some Seagull drawings I'd done a week or so before… I got the job on the back of those Seagulls.
What has been your best creative achievement so far?
If pushed, I'd have to say my first proper commission and sale (a Christmas present for someone). To be honest though, I don't think I've managed it yet
General Questions
What's your favourite quote?
'Non fatuum huc persecutus ignem' – It is no will-o'-the-wisp that I have followed here
Who is your favourite artist?
Akseli Gallen-Kallela
What are you aiming for?
A croft in the Scottish Highlands, with my wife, three cats, two dogs and chickens. Living a simple and comfortable life being an artist / photographer, my wife making woolly knits and sipping single malt whisky.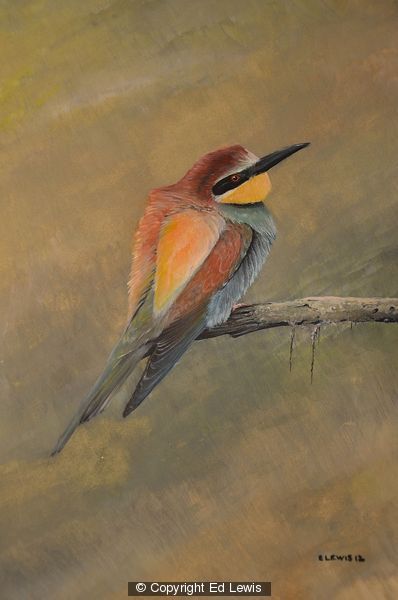 How will you get there?
Do the day job, sell a few paintings, give up day job, sell more paintings
Is anything holding you back?
Thinking I'm not good enough and Bills
You and art
From start to finish, how long does it take for you to create your work?
Depends… if I'm really into the subject (or the reason behind the painting) then a matter of days. The otter took two days start to finish.
What is next in the pipeline for you? Any new directions or shows coming up?
A couple of commissions (including a painting of a wild boar piglet). Then I'd like to try more black-and-white paintings / pen and ink. My 'dark phase' approaches!
Being inspired by art
What is your favourite work that you've produced so far and why?
My copy, or rather reworking, of a pen and ink drawing of a squashed crow (I did change it quite a lot so as not to infringe any copyright). Very different to what I do normally… people seemed to really like it. I should do more of them apparently.