See more of Alan's work at: www.alanwilliamsmetalartist.com
Being a crafts maker
Please give us a few words of introduction about yourself
I am a metal sculptor living and working in Brighton.
When did you decide to pursue making crafts as a career?
I have been creating my work professionally for the last 8 years.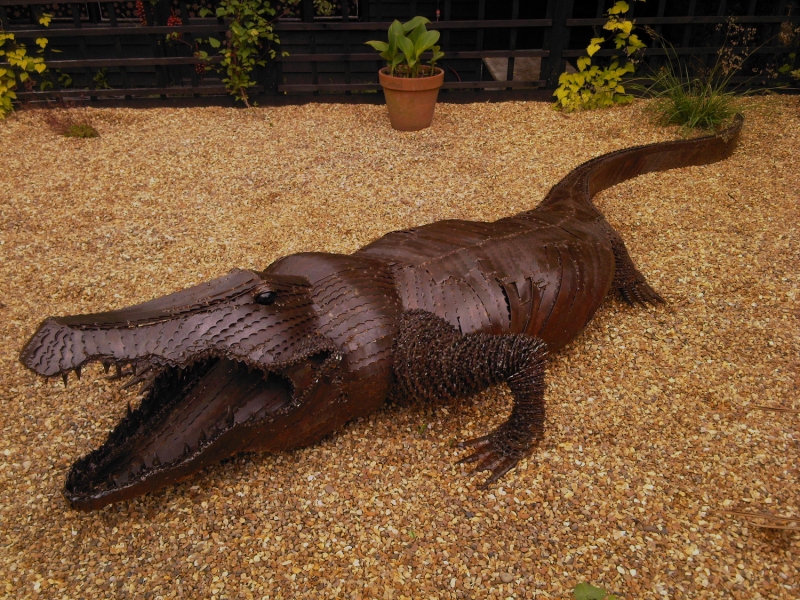 What training did you have?
I graduated from Brighton University with a BA Hons in 3D crafts.
What has been the high point of your career so far?
Establishing a collaborative workshop, and getting to Make large pieces of work of my own design has been a real highlight for me in my working practice.
General Questions
What's your favourite quote?
Be who you are and say what you feel, because those that matter don't mind, and those that mind don't matter
Who is your favourite artist?
I love the work of Gaudi, Klimt, H.R Giger, and I'm a big fan of the art nouveau and art deco movement.
What are you aiming for?
I am aiming o make bigger work in more public areas involving more people.
How will you get there?
By pursuing my own sculptural work and getting larger commissions, I feel my work will become more and more relevant to expanding into community and public artwork.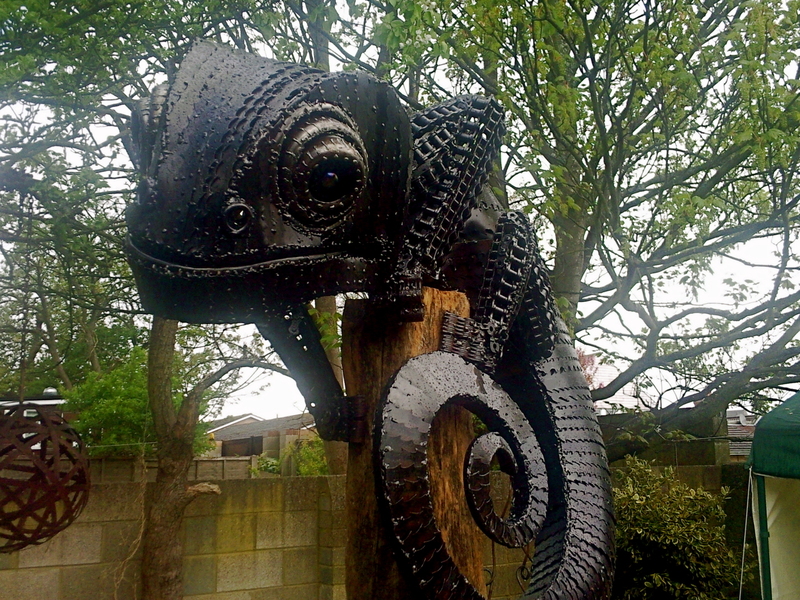 Is anything holding you back?
The only thing currently holding me back is that I am looking for new premises to work from. A good thing to come from this has been meeting some really good people who have a shared interest in the kind of workshop set up I am looking for.
You and making crafts
What feelings or reactions do you hope to arouse in people who view your work? Are you ever surprised by reactions that you get?
I love people to feel the character of the pieces I make. I want to evoke humour, uncertainty, and even fear sometimes.
I once had someone that couldn't come near Beatrice the Alligator, because they were absolutely petrified. I spoke to them outside the show and told them it was the biggest compliment I have ever had.
From start to finish, how long does it take for you to create your work?
The larger pieces of sculpture I make can take anything from 1 to 3 months to complete. Smaller pieces take between 3 days to 2 weeks. It really depends on the project.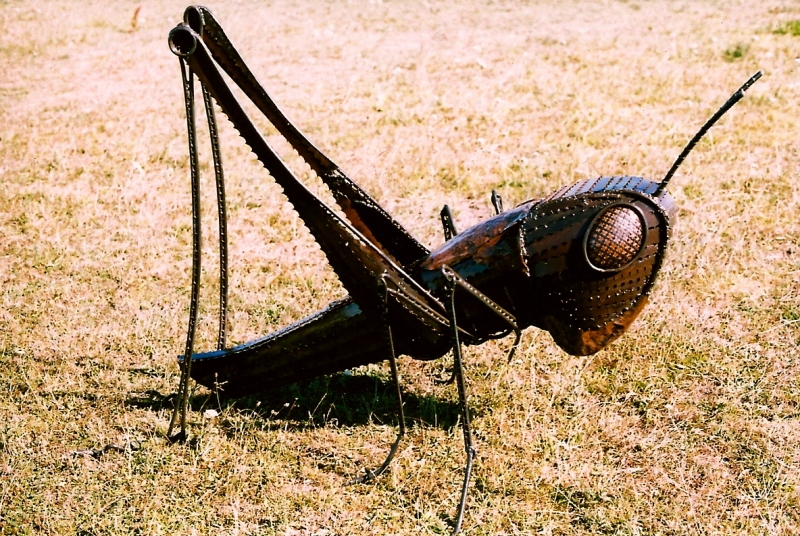 What music do you like to listen to when you work?
I like to listen to a diverse collection of my own music whilst working, and cannot abide radio 1 or stations full of advertising.
What are you working on next? Any future plans or projects in the pipeline that we should look out for?
I am currently working on some smaller detailed sculpture using recycled objects. I am really excited about using new materials, and feel I am currently moving into some new areas with my personal work.
Being inspired by making crafts
Who (living or dead) inspires you? and why?
I think I am more musically inspired by others than I am visually. Nature is my sketchbook, music is my muse.
What feelings, subjects or concepts inspire you as a crafts maker?
The concept of living a creative life is an inspiring concept for me, though it is not without it's challenges.
What is your favourite work that you've produced so far and why?
Beatrice the Alligator is one of my favourite pieces because it sowed me how much life, expression, and attitude you can get from a load of old saw blades and scrap metal.
a crafts maker's advice
For those thinking about turning a passion for making crafts into a career, could you give any advice?
When turning a passion into money, it still has to be more about the art than the money, or you will lose inspiration. Keep going, and when things change keep going, and when it all falls apart, keep going.
Any tips on how to get your work seen and get the commissions coming in?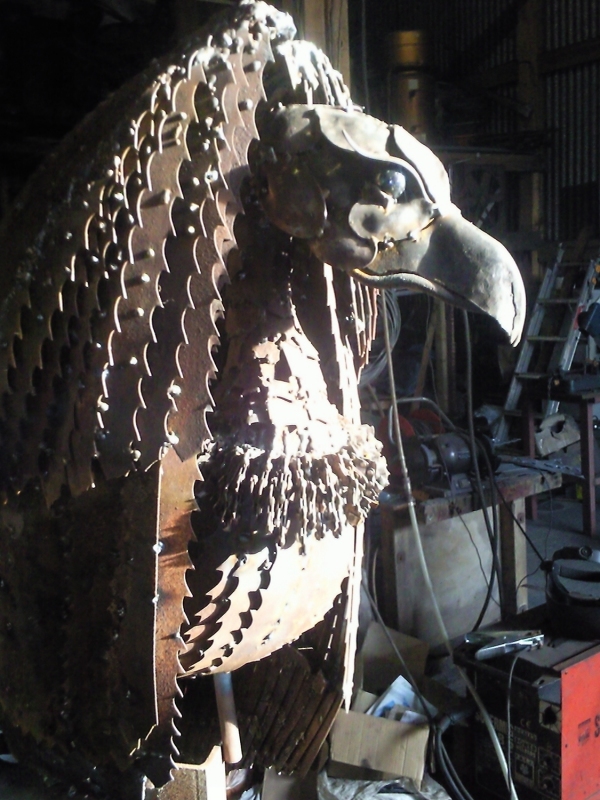 Exhibitions and events are a good way to get your name out there and your work seen.