Today jewellery designer and maker Mihaela Zhekova talks us through her work, more of which can be found at: www.geminabox.artweb.com
Being a jewellery maker
Please give us a few words of introduction about yourself
I am a Bulgarian designer, with international education and work experience in fashion design and jewellery making. I graduated from FIDM San Francisco, USA with AA in Fashion Design. I relocated to UK to do my BA (Hons) Fashion Promotion and Communication. Since graduation in 2007 I've been running my website and working on several artistic projects.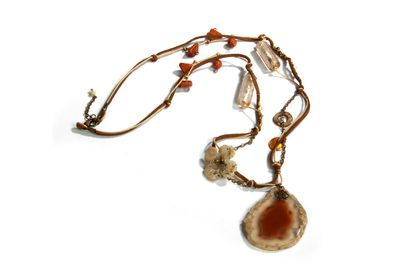 When did you decide to pursue making jewelry as a career?
I did an internship as a jewellery maker in 2003 at DASHA Boutique, San Francisco, California, USA. That was my first proper training. As a child I used to make clip earrings by using fancy shank buttons. I used PVC buttons and I learned by myself how to remove the shank and attach a clip.
What training did you have?
When I relocated to UK, I started running jewellery making and fashion illustration workshops for children and adults at local schools. I am learning silversmithing at the moment and creating my first sterling silver ring!
What has been the high point of your career so far?
I had a few high points of my career so far whilst in the USA, including Costume designer for American short movie called 'Hitman Online'. I've been a backstage assistant at CHANEL private house fashion show. I've also been a designer creating collections at 3 fashion shows in the USA and the UK. I can't wait to create my first silversmithing jewellery collection!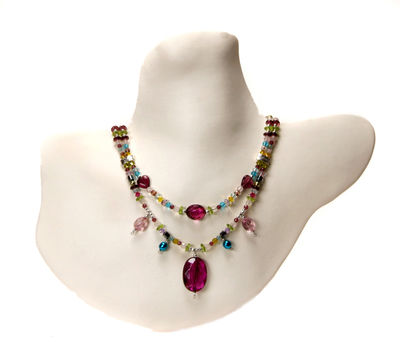 General Questions
What's your favourite quote?
Sky is the limit!
Who is your favourite artist?
Picasso.
What are you aiming for?
To get involved in exciting artistic projects, fashion shows, exhibitions, etc.
How will you get there?
Through hard work and advertisement.
Is anything holding you back?
Space and funding.
You and making jewellery
What feelings or reactions do you hope to arouse in people who view your work? Are you ever surprised by reactions that you get?
I hope to get positive feedback from people and hopefully get in touch with professionals.
From start to finish, how long does it take for you to create your work?
It depends on the design, if I am making a necklace, bracelet, tiara, ring or earrings. Usually a piece of jewellery will take me between 1 and 3 hours.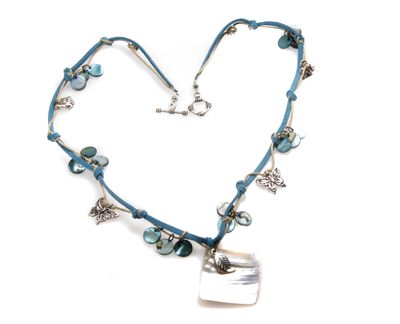 What music do you like to listen to when you work?
I do not listen to music when I work.
What are you working on next? Any future plans or projects in the pipeline that we should look out for?
I am learning silversmithing at the moment and I will be creating my first sterling silver rings.
Being inspired by making jewelry
Who (living or dead) inspires you? and why?
IJL: International Jewellery London exhibition is a great place for inspiration. I visit it every year.
What feelings, subjects or concepts inspire you as a jewely maker?
I enjoy nature and animals and they are my constant inspiration.
What is your favourite work that you've produced so far and why?
I love working with suede and semi precious stones. There is one necklace on my website with a massive agate stone in beige and red colours that I like most.
a jewellery maker's advice
For those thinking about turning a passion for making jewellery into a career, could you give any advice?
Follow your intuition and keep learning new techniques and using new materials.
Any tips on how to get your work seen and get the commissions coming in?
Approach beauty salons, magazines, boutiques. Try to take part at local jewellery fairs and exhibitions.