Stephanie Hunter works across a broad range of mediums, including sculpture, assemblage, painting and craft. You can see more of Stephanie's work on her website: www.stephaniehunter.artweb.com
Being an artist
Please give us a few words of introduction about yourself
Im a single mum living and working as a contemporary artist in County Durham. I graduated form Sunderland University in 2011 having achieved a first class honours degree in Fine art. I have exhibited in several galleries throughout the North East including the NGCA in Sunderland as part of their New Talent programme.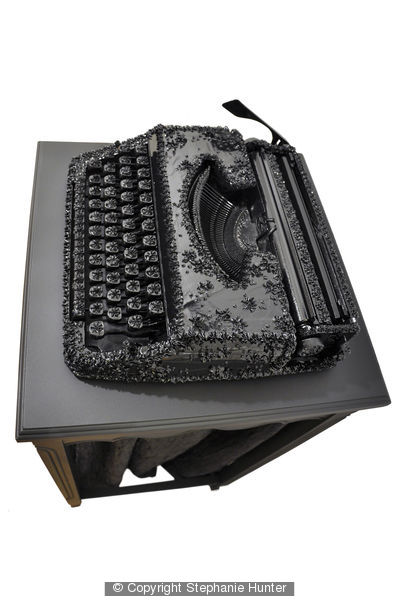 When did you decide to pursue art as a career?
I have been creative all my life and art has aways been a huge part of both my working and personal life. Having found myself in several roles as an art tutor within special education I made the decision to go to university in 2008 in order to pursue my dream to be a full time artist.
What training did you have?
I had trained to work within education as a learning support assistant. My last post was as an art tutor delivering the Art GCSE programme to students aged 14-16 who were permanently excluded from mainstream education.
What has been the high point of your career so far?
Every day is a high point! I am doing what I love. Money, fame and acclaim are irrelevant to me as an artist. But if Saatchi is reading this I'm always open to persuauion!
General Questions
What's your favourite quote?
'Better to fail at something you love, than to succeed at something you hate'. Not sure of the author but I say it to myself everday.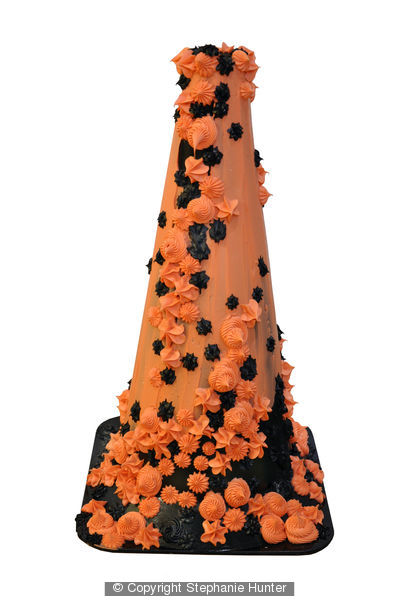 Who is your favourite artist?
That is impossible to answer. All art inspires and astounds me. But Lucian Freud, Francis Bacon, Claes Oldenbburg and Doris Salcedo rate very highly in my opinion.
What are you aiming for?
Perfection.
How will you get there?
Pure determination.
Is anything holding you back?
Only my own doubts.
You and art
What feelings or reactions do you hope to arouse in people who view your work? Are you ever surprised by reactions that you get?
My art is intended to stimulate a personal response from the viewer. However it is not my intention to try to determine a particular response. I consider any response to my work as a sucess, whether mind blowing to nonchalant.
From start to finish, how long does it take for you to create your work?
That depends on the particular piece I am working on, whether it is greatly detailed or if I am developing a new idea. Size can have a bearing on time scales but I find that other things like new materials, can affect progress to a greater extent.
What music do you like to listen to when you work?
Most of the time I prefer to work in complete silence. But I have noticed that when I am working on particularly large works or tackling repetitive techniques I often turn to music, sometimes singing as I work. My taste in music is as diverse as my taste in art so anything from Bon jovi to Frank Sinnatra goes.
What are you working on next? Any future plans or projects in the pipeline that we should look out for?
Expect the unexpected!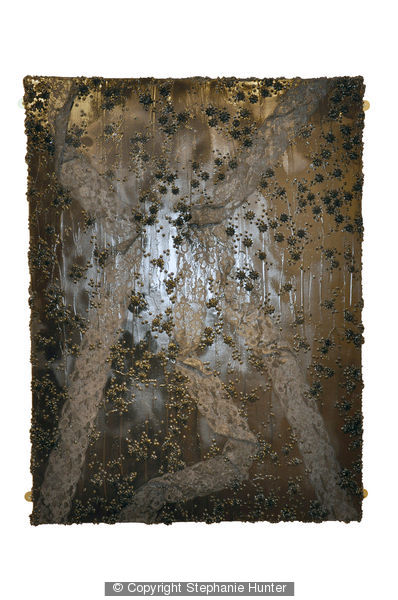 Being inspired by art
Who (living or dead) inspires you? and why?
All artists living or dead are inspirational to me. If you appreciate all art and artists, irrespective of genre, style or notoriety, the subconscious creative mind has no limits.
What feelings, subjects or concepts inspire you as an artist?
All art relates to the basic concept of 'being'. It is simply 'being' that inspires.
What is your favourite work that you've produced so far and why?
Requien Aeternam Donna Eis is my favourite work so far. It represents the point at which I could say with confidence 'I am an Artist'.
an artist's advice
For those thinking about turning a passion for art into a career, could you give any advice?
If you are a true artist you don't need any any advice. Just do it!
Any tips on how to get your work seen and get the commissions coming in?
Follow all avenues and knock on all doors and if doors remain closed or you find yourself at a dead end, just take a step back and find another way.