We featured landscape painter Emma Cownie's website a couple of weeks ago, when we were instantly drawn to the vibrant, rich colours so prominent in her work. In this spotlight interview Emma shares the influences and ideas behind her paintings, of which you can see more at http://emmacownie.artweb.com/
Being an artist
Please give us a few words of introduction about yourself…
I was born in Hereford to a Welsh mother and an English father and have lived most of my adult life in Wales. I have a PhD in Medieval History and work part time as a History teacher at Secondary school. Any spare time I have is spent painting.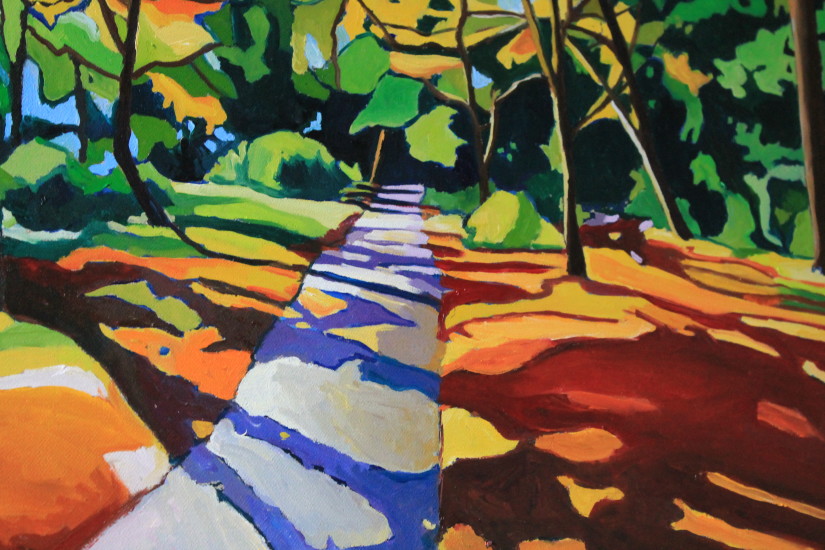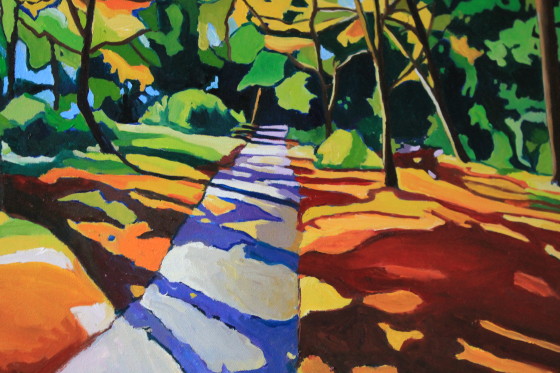 When did you decide to pursue art as a career?
I have always painted as a hobby but after a car accident in 2012 and I developed PTSD and started painting all day and every day as part of my therapy.
Did you train in the arts? If so, what and where did you study?
I only have "A" Levels in Art and Art History. I have taken courses in Screen Printing and Ceramics but my first love is Oil Painting.
What has been the high point of your creative career so far?
My first solo exhibition which took place this summer.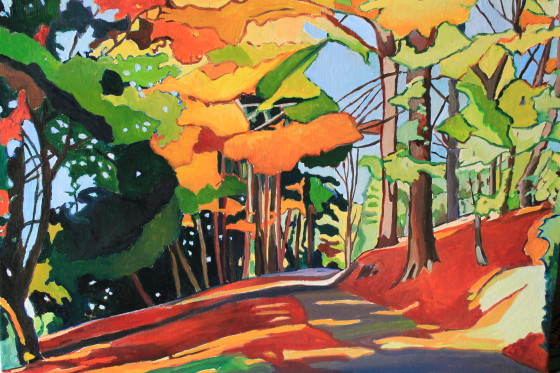 General Questions
What's your favourite quote?
"Art is not what you see, but what you make others see." ~ Edgar Degas
Do you have a favourite artist? What do you like about their work?
Robert Bevan – Most people have not heard of him. He's a British artist who lived around the turn of the last century and spent time in Brittany with Paul Gauguin. I like his use of colour and his interest in the structure of natural forms. I also like the Brittany paintings of Gauguin. I like his use of flat, bright colours and the simplification of the forms. I think they both have produced very beautiful paintings.
You and art
What feelings or reactions do you hope to inspire in people who view your work?
I hope that I inspire people to really look at the natural world around them. I am interested in blocks of colour and natural forms. I notice little things, tiny details, really. I can become obsessed by things like the colour of shadows on sunny days, patterns of fields in the distance or the branches of winter trees. Looking at such things gives me enormous pleasure and I like to explore those things in my art.
Are you ever surprised by reactions that you get?
I am surprised that people like sorts of the paintings I do. Some people love my cows most, others prefer the expressionist-style landscapes.
What mediums do you prefer to work in, and why?
Oil painting – by a long way. I love the richness of colour and the way the paint moves on the canvas. I have found that acrylics paint doesn't blend in the same satisfying way. The colour often seems "flat" to my eyes. I love to buy different colours and I have my favourites shades and frequencies.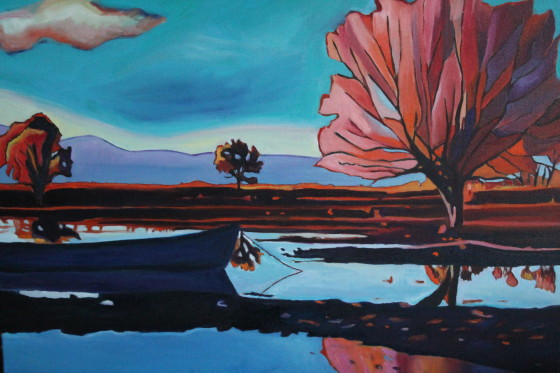 From start to finish, how long does it take for you to create your work?
It varies enormously. Small paintings may take a few hours, the larger ones can take three to four full days of painting. My favourite sort of painting is one that I can complete in two days.
What music do you like to listen to when you work?
All sorts  – anything from Kate Bush, Talking Heads to Country. I more usually listen to Radio 4 or the World Service on my laptop.
What are you working on at the moment?
A large painting of ice skaters, skating at the Swansea "Winter Wonderland". It's taking quite a bit of time but I like the way it's developing a life of its own as it progresses.
Being inspired by art
What feelings, subjects or concepts inspire you as an artist?
Colour. Nature. Trees. Animals.
Is there a particular place that inspires you?
I love looking at the Impressionist and Post-Impressionist paintings in the National Gallery, Cardiff.
What is your favourite work that you've produced so far and why?
My favourite work is "Penmaen Bend" which is a winter scene of Gower. I like it because all the elements hang together and I enjoy looking at it.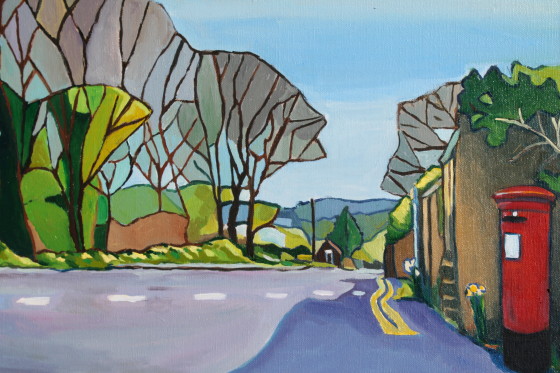 An artist's advice
For those thinking about turning a passion for art into a career, could you give any advice?
Try and paint as much as you can, daily if that is possible.