In the Spotlight today is artist Claire Daniel – you can view more of her work on her website: www.clairedaniel.artweb.com
Being an artist
Please give us a few words of introduction about yourself
I am a fine artist and printmaker. I am also passionate about drawing. I love the craft of art and the art of making. I have a busy schedule fitting my practice in whilst supporting my husband and our three beautiful children. I love to attend The Affordable Art Fair and travel by way of inspiration as often as possible.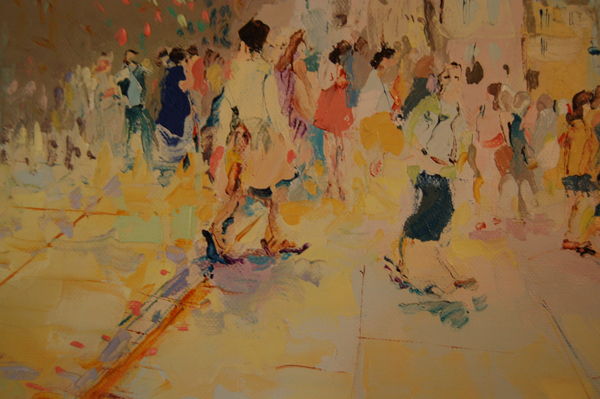 How and when did you start out as an artist?
I was a very creative child and would spend hours painting and drawing but I guess deciding to go to Art College and then onto my Degree in Manchester marked the begining of art as a career. After years of interrupted work around raising my three children it was in 2010 when my son started school that I set up my studio; my artwork then started to take flight. A shaky bird at first, but now I have wings.
What training did you have?
A foundation from Portsmouth Art Collage, A BA (Hons) Degree in Textils from Manchester Metropoloitian University and a P.G.C.E in Art and Design 11 – 18 years from The Institute of Education, London.
What has been your best creative achievement so far?
Stills photographer where we won a European Promax award for TMC, exhibiting at The Rufford Gallery and In the Stamford Arts Center, hopefully inspiring many children to be creative whilst in various teaching sites.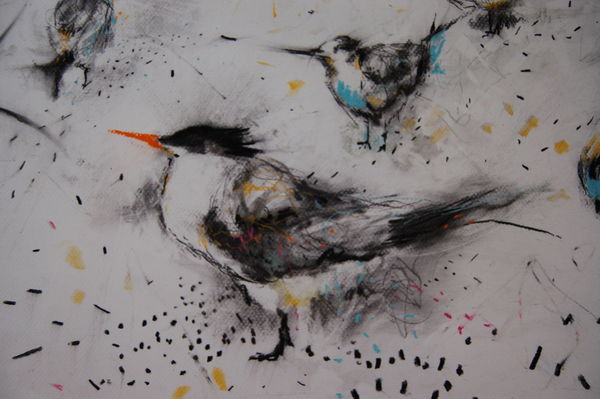 General Questions
What's your favourite quote?
If so many people would die for their art then why are so few people unwilling to learn how to draw, Banksy
Who is your favourite artist?
Picasso, total genius! I have a beautiful piece by Dan Perry Jones and few Trevor Price prints. I love illustrators take on life and attention to detail. I collect art too, making is my life, collecting is my hobby.
What are you aiming for?
To improve, I am amazingly self critical but when I am in the midst of creating I am filled with pleasure.
How will you get there?
Practice makes perfect. I also think it is really good to attend courses, to get expert advise and a fresh perspective on your work from other artists.
Is anything holding you back?
Fear, it motivates but it bites too. I teach others to relax and just do, I often need to remember my own advice. Start and see where the work takes me. Time; with three children as the centre of my world I am constantly time pressured. I have a notebook for ideas in the bathroom for that three in the morning strike of inspiration. So I can doodle in peace.
You and art
What sort of reactions do you get to your work? are you ever surprised?
I am constantly surprised by the positive reactions I get from my artwork, it has been a very cathartic process.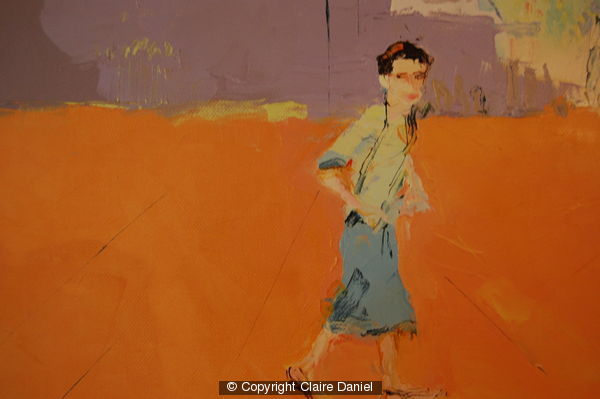 From start to finish, how long does it take for you to create your work?
It depends on what medium and technique I use. My oil paintings can take days, even weeks but some of my favouite drawings have been very quick in their execution.
What music do you like to listen to when you work?
Adele. I often put music on repeat so that at first it gets me excited and motivatied. Once I have mentally and physically adhered to the process I am lost in creating and the music sinks into the background.
What is next in the pipeline for you? Any new directions or shows coming up?
I am in talks with the other artists resident in Stamford to hold a joint exhibition in September: Catherine Headley, Jane Hindmarch and Nisha Keshav.
Being inspired by art
Who (living or dead) inspires you? and why?
Ferguson and indeed all the Scottish Colourists, I also love Picasso, Duffy and more contempoary artists and printmakers, including Susie Brooks and Angela Harding. I see beauty in so many artists work and love looking on etsy.
What feelings, subjects or concepts inspire you as an artist?
I am attracted to pools of light and how work creates mood and atmosphere. I enjoy playing with mark making, texture and colour. I am always drawn to people and they feature heavily in my work.
What is your favourite work that you've produced so far and why?
Bordaux Hub has to be my favourite painting that I have just completed, but I produced a beautiful charcoal of my daughter Jessica when she was three that I will never part with.
an artist's advice
Have you got any advice for those starting out as an artist?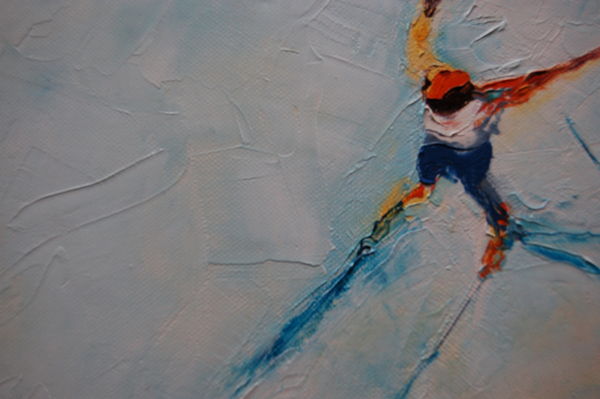 Just do it. Don't think of the end product when you begin, but explore everything to learn what your chosen medium can do. Learn the rules, break them and then plan and execute your work from a position of knowledge. If at first you don't suceed try and try again. Best of luck!