Carl Ansloos is in the Spotlight today! See more of his work here: www.carlansloos.artweb.com
Being an artist
Please give us a few words of introduction about yourself
I am a painter of people. The study of people, using line and paint has been a life long obsession. To capture a thought, a glance, a dream: what more could one ask.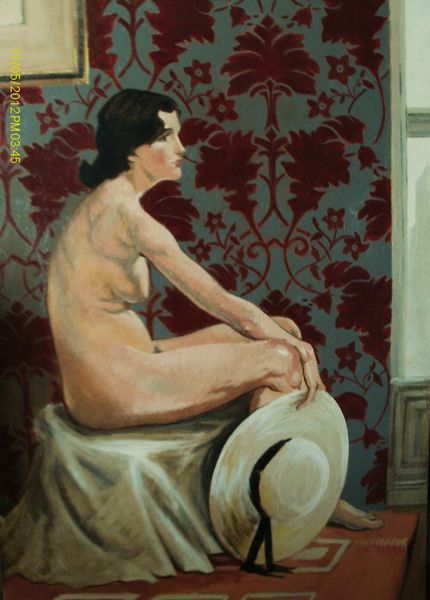 When did you decide to pursue art as a career?
Art pursued me as a career. It engaged me from about 10 years of age when I sold my first painting. We have been married ever since.
What training did you have?
Self taught in the main. I did receive some personal direction by various well known working artists during my early days.
What has been the high point of your career so far?
I hope my next painting is to be the high point of my career.
General Questions
What's your favourite quote?
When asked at a press conference, 'What is art?' Picasso replied
'What isn't ?'
Who is your favourite artist?
Edgar Degas
What are you aiming for?
To achieve the best I can from my work. If this forces fame and fortune upon me, then I will just have to learn to live with it.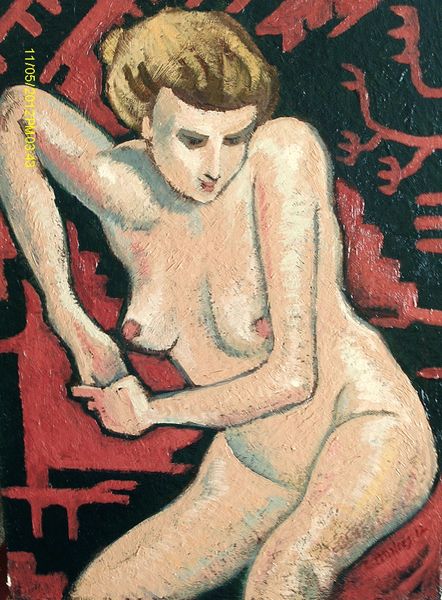 How will you get there?
Hard work. More Hard work. Dedication. Oh yes and more hard work.
Is anything holding you back?
The price of paint!
You and art
What feelings or reactions do you hope to arouse in people who view your work? Are you ever surprised by reactions that you get?
I hope to arouse a pleasing emotion. A smile is enough. A nod of appreciation. If someone stands in front of one of my paintings in admiration for longer than a miniute, then my work is well done.
From start to finish, how long does it take for you to create your work?
It usually depends on the size/scale. It can take from a day or two, to months maybe years.
What music do you like to listen to when you work?
It varies, but I do find that the Beatles play a huge part in my painting day. On reflection what better than a painter of people listening to songs about everyday people and life. PERFECT!
What are you working on next? Any future plans or projects in the pipeline that we should look out for?
I am working on a body of work (about 30 canvasses) to take on a UK exhibition tour.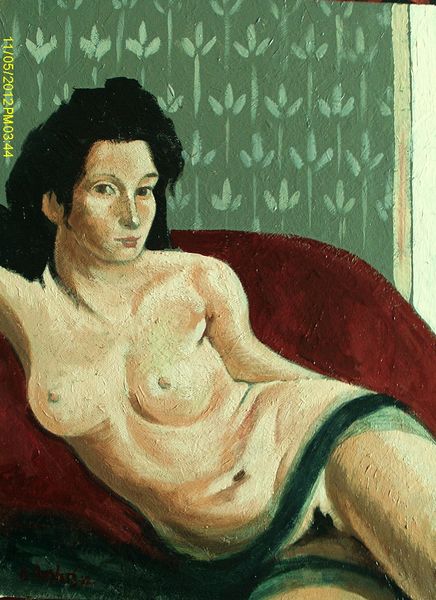 Being inspired by art
Who (living or dead) inspires you? and why?
Edgar Degas and Henri Toulouse-Lautrec inspire me. Simply because they were painters and documenters of everyday life and living. Those washer women of Degas and dancing girls of Lautrec. One can almost sense the steamy boozy atmosphere of 19th cent Paris. They lived with, studied, painted all walks of life. Their canvases are jewels in the history of this wonderful world we know as art.
What feelings, subjects or concepts inspire you as an artist?
I am interested in capturing my subject in thought. I dont paint a likeness for the sake of it. The likeness is just a guide for my brush. I am more concerned with my subjects sence of daydream, or decision making. Without thought or emotion in my work, the subject for me is pointless.
What is your favourite work that you've produced so far and why?
I dont have a favourite work as I class all my work collectively as a single body of work just with different facets.
an artist's advice
For those thinking about turning a passion for art into a career, could you give any advice?
Apart from all the sacrifices one will have to accept to make along the way, if only to find the time to produce. Then one could find no better start really, than registering yourself with an online web site. (artweb.com) for example. Enjoy your career choice and remember why you chose it. Art is a passion so enjoy the love affair.
Any tips on how to get your work seen and get the commissions coming in?
Look online for ways to fully promote your artwork. Galleries, agents, online sites like (artweb.com) Also the artists and writers year book, found in all Libraries. This is a highly informative book/ directory.