Painter Wendy Jacob is in the spotlight today – See more of Wendy's work at: www.wendyjacob.com
Being an artist
Please give us a few words of introduction about yourself
I have drawn all my life – as a child and then at art school as well as painting stained glass and sculpture. Then as a professional illustrator for a long time until I moved to panting and printmaking full time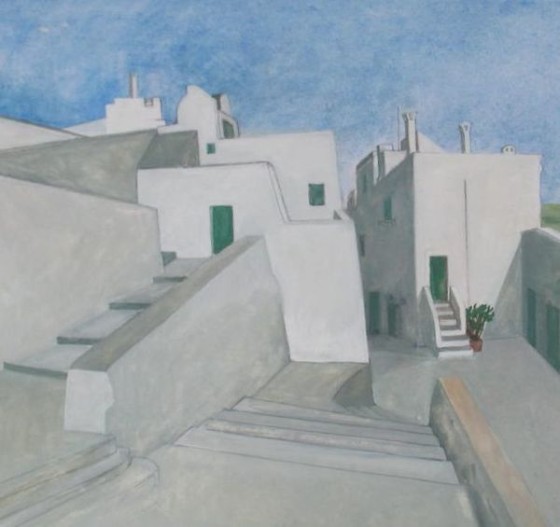 When did you decide to pursue art as a career?
I never considered anything else – as a child I thought stage design would be fun – then I thought about graphic design. But I always dreamt of a career in the art world
What training did you have?
I studied at Hammersmith College of Art. Ruskin Spear taught me life painting in one of the (compulsory) evening classes. We had many part time tutors who were professional artists. Bernard Cohen taught Basic Design.
What has been the high point of your career so far?
Artists always think the next painting is going to be better and that the high point is ahead.
General Questions
What's your favourite quote?
Matisse when asked why he painted the same model in the same pose so many times said something like "the more times I draw her the more I can leave out".
Who is your favourite artist?
At the moment, Ben Nicholson.
What are you aiming for?
Better work, whatever that means
How will you get there?
Keep painting and thinking.
Is anything holding you back?
Life gets in the way sometimes – but that is the same for all artists.
You and art
What feelings or reactions do you hope to arouse in people who view your work? Are you ever surprised by reactions that you get?
That they will find it irresistible and long to have it.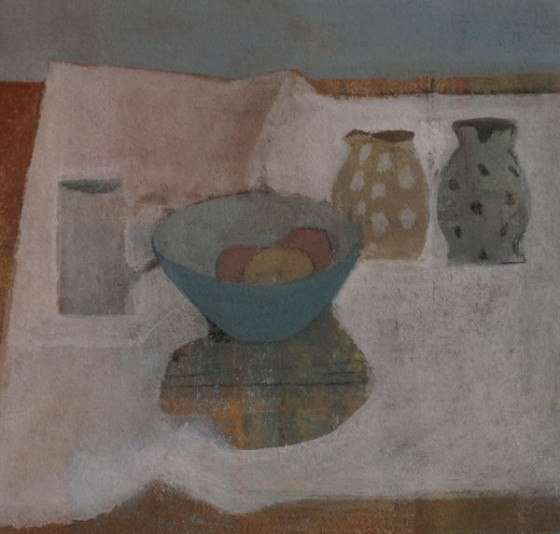 From start to finish, how long does it take for you to create your work?
Difficult to say – I work on several pieces at a time, quite slowly, making changes and refinements when I come back to painting after working on another.
What music do you like to listen to when you work?
Bach or Radio 4
What are you working on next? Any future plans or projects in the pipeline that we should look out for?
I am currently working on several paintings based on a series of drawings I made in Ostuni, in Italy in May. The first one to be finished has been accepted for the Sunday Times Competition. And the others are destined for the RWS Exhibition 'Watercolour Today' at Bankside Gallery SE1 9JH in October.
Being inspired by art
Who (living or dead) inspires you? and why?
I look at all artists with respect and learn from every exhibition I go to. Because I am painting in Britain I love 20th century British artists.
What feelings, subjects or concepts inspire you as an artist?
Light and pattern in the landscape – constant looking and drawing.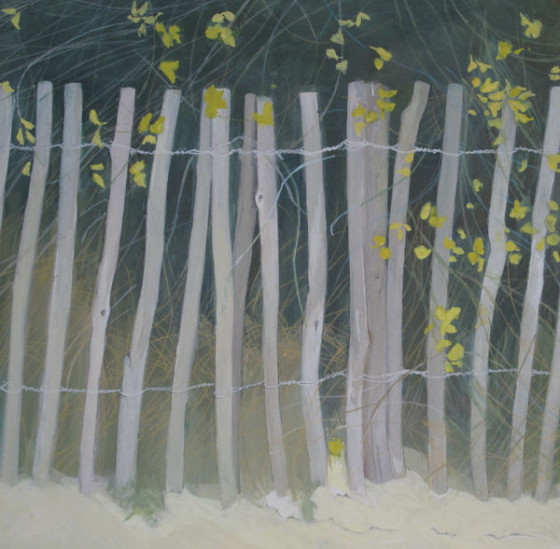 What is your favourite work that you've produced so far and why?
The next one I hope!
an artist's advice
For those thinking about turning a passion for art into a career, could you give any advice?
Aim high – but don't be discouraged.
Any tips on how to get your work seen and get the commissions coming in?
Send your work in for every open competition you can find and take any opportunity to show your work.