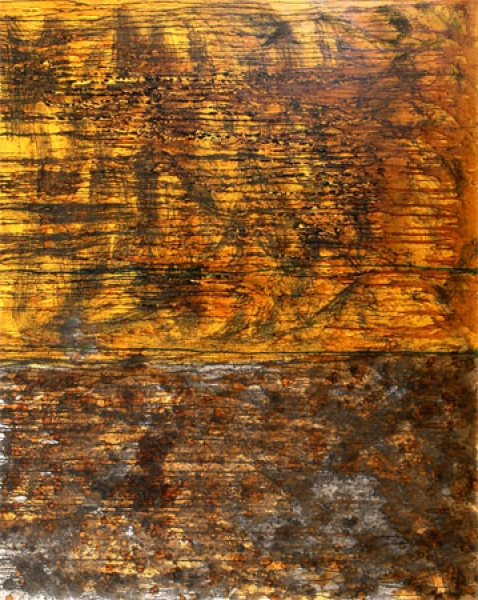 Being an artist
Please give us a few words of introduction about yourself
I grew up in East London during the '50s and '60s. At school I casually mentioned I wanted to be an artist. I was persuaded to get a 'proper job'. "You can always paint in the evenings if you really want to. Unless you're extremely talented you will never earn a living out of it."
I ended up working with mainframe computers, just off Piccadilly in the West End, and moved to the West Country when my firm relocated to Bristol in the '70s. Although working full-time I discovered photography, partly prompted by the change in environment, and built a darkroom in the loft; developing and printing from black and white film.
It was freezing in the winter and baking hot in the summer. I couldn't start till after 10 o'clock at night, waiting for the space to either warm up or cool down depending on the time of year. However quite early on it confirmed that I was sufficiently interested and committed to find/make the time to pursue it, in spite of any hindrances. It also highlighted my levels of patience, and my ability to fit photography in and around my work, family and social life.
When did you decide to pursue art as a career?
I started a course of evening classes at a local college in Bath; just general painting, but I loved it. Regardless of what had been going on during the day/week, after 20 minutes I had forgotten everything and gotten totally absorbed. The look, smell and feel/feedback from the paint was excellent. This was far better than gawping at a screen all day. It was far more instinctive, intuitive and deeply satisfying.
Having spent 30 years working on and around computers; in scheduling, operations and finally systems analysis, my role was relocated to Halifax. After developing some form of short-term memory loss in 2004 I decided to take early retirement.
Over the next few years, as my memory gradually improved, I continued painting. It occurred to me that I had always felt restricted by photography. For reasons of practicality and economy I had settled on a print size of 50cm x 60cm. Although there was scope for a certain amount of aesthetic creativity in the darkroom I was basically producing records of what was in front of the camera. Painting offered the opportunity to work at any scale I liked and I didn't need to be physically with the subject, or at a specific location.
As my painting experience and confidence increased I realised that I was more than capable of finally becoming an artist, but needed some guidance and tuition in order to become proficient.
What training have you had?
I started a Foundation degree in 2005 and graduated with a BA in Fine Art Creative Practice in June 2010.
What has been the high point of your career so far?
Starting a degree in Fine Art was the most profound breakthrough in my visual awareness. Although aware of art at school I didn't pay it much attention. Abstract art seemed to be rubbish and I thought pop art was appalling. It seemed like artists were dumbing down their work just to make money; as though they had somehow lost any sense of integrity.
In my first year at art school I discovered the Abstract Expressionists and got excited about the very artwork that I had despised when I was young. One of my tutors once said that if you always work in a small space with a low ceiling you never consider producing anything bigger. The ceilings at college were 12ft high!
By the end of the course I had developed an enormous sense of enablement, as though I could achieve anything. I am now sharing a studio in Bath and I bought a big van in order to transport my artwork.
General Questions
What's your favourite quote?
"Truly to look is one's own responsibility."
Who is your favourite artist?
It is more an approach to art rather than an individual. But if pushed I would say Gerhard Richter, Franz Kline, Barnett Newman, Mark Rothko; or John Virtue if you want someone who is still alive.
What are you aiming for?
To produce a body of work that meets my expectations.
I am exploring materials, using conventional studio mediums such as inks, oils and acrylics, alongside or in combination with household and industrial materials like bitumen, shellac, gloss and emulsion.
How will you get there?
Practice, experimentation and feedback/constructive criticism from my peers.
Is anything holding you back?
The cost of materials, running a studio and having to work part-time in order to pay for them.

You and art
What feelings or reactions do you hope to arouse in people who view your work? Are you ever surprised by reactions that you get?
I am always fascinated by reactions to my work. I believe each piece of work has a life of its own, and once produced it is no longer your own, particularly with abstract art; it has the most scope for interpretation.
Each artwork has three phases, the artist's initial intention, the final result (which may not be the same) and the viewer's reaction/decision about the artwork. Other people decide what your work is about, or what it means; and the subsequent feedback gives you an insight into the rest of your work.
From start to finish, how long does it take for you to create your work?
I seem to be able to work quite quickly but I've never really timed it. Each painting is governed by the materials/mediums used. Sometimes I have to wait ages for layers to dry before applying another one, whereas with acrylics or emulsion I can get several coats on in a day. The work drives itself; I can see and feel what is happening on the canvas and this in turn prompts the next course of action.
What music do you like to listen to when you work?
It depends who else is around at the time. Either Radio 4 during the day, (please stop endlessly repeating the Archers!), or something loud/dynamic when no-one else is in. I've quite an eclectic taste in music really, but then I've been around for a long time – The Who, The Stones, Kings of Leon, Pink Floyd, Elvis Costello, Bowie, Gorillaz, John Martyn, Paloma Faith . . .
What are you working on next? Any future plans or projects in the pipeline that we should look out for?
I am planning a joint show at 'The Octagon' in Milsom Street, Bath: 16th-22nd May with fellow studio artist Karen Wood. It's a good space and will easily take our artwork – we both work on canvases averaging 1.5–2.5m (5-7ft).
Being inspired by art
Who (living or dead) inspires you? and why?
I appreciate an obvious serious commitment to producing high quality artwork, a good sense of aesthetics and a natural sympathy/feel for the materials being used; I don't care who produced it.
What feelings, subjects or concepts inspire you as an artist?
The primary feelings are those that I get back from the end of the brush in my hand. Due to the nature of my work I end up with abstracts by default, therefore there is no subject matter as such, other than the materials themselves and the way they behave/interact.
What is your favourite work that you've produced so far and why?
I am learning from all the artwork I have produced, successes and failures are equally important, so I don't really have a favourite. The most satisfying is the one in someone else's house. Of all the millions of images to potentially choose from, it is the thought that someone wanted this particular one so much that they decided to hang it on the wall and live with it.
an artist's advice
For those thinking about turning a passion for art into a career, could you give any advice?
It's not a way to make money! Get a part-time job to subsidise your art practice; preferably on the periphery – at a gallery, museum or within the creative industry. If you can afford the time and cost take a college course, ideally a degree; primarily because it teaches you to think about art and view it differently, it opens your mind to endless potential.
Any tips on how to get your work seen and get the commissions coming in?
Research shows and galleries to find an outlet that suits your work. Submit to open exhibitions and group shows until you find your feet. Promote yourself as much as possible, within reason. Don't spend a lot of money on the internet.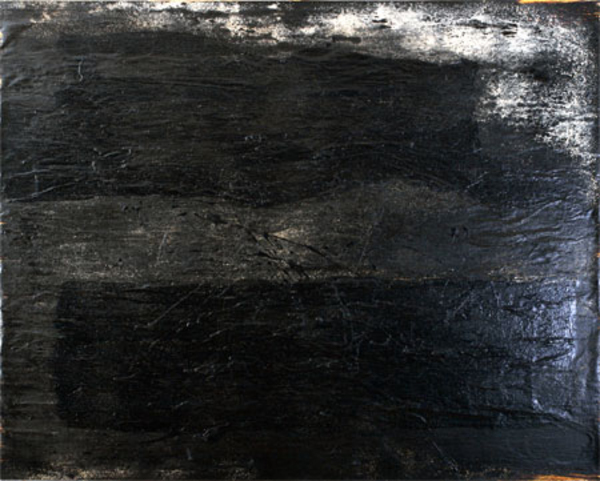 Thanks Joe!
More of Joe's paintings can be seen at www.joetymkow.co.uk and at his upcoming exhibition at The Octagon, Bath in May (see his website for details).