Today sculptor Jane Robbins is in the spotlight! See more of her work at www.janerobbins.artweb.com
Being an artist
Please give us a few words of introduction about yourself
I started out as a props maker in Tv and theatre and then trained in traditional figurative sculpture. I have been creating bronze statues and busts since 1998 and have recently started exhibiting in galleries as well as branching out into garden sculpture.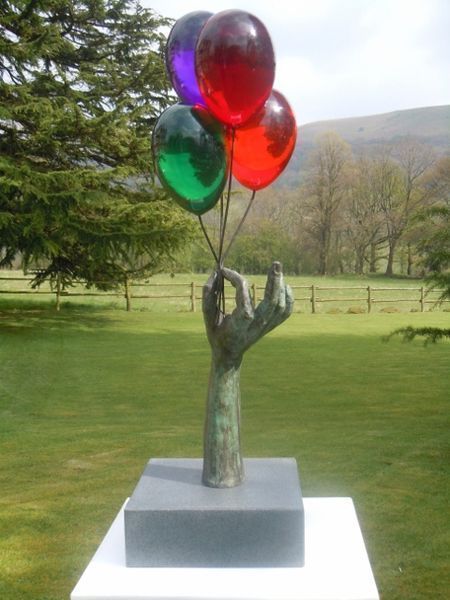 When did you decide to pursue art as a career?
As a child…I come from a very arty family!
What training did you have?
I studied thetare arts and prop making at the Guildhall School of Music & drama London, and figurative sculpture at Stafford Art College
What has been the high point of your career so far?
Being commissioned by Sir Paul McCartney to sculpt his late wife Linda…that and creating an 8ft high bronze statue of the great Fred Dibnah for Bolton town centre !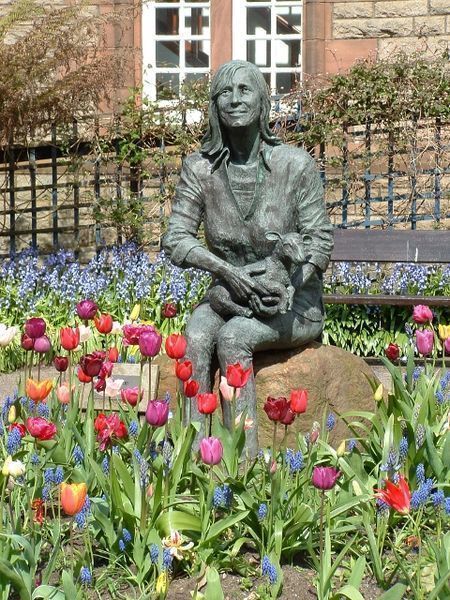 General Questions
What's your favourite quote?
One must have a consummate sense of technique to cover what one knows.
Rodin
Who is your favourite artist?
Rodin
What are you aiming for?
To be known for memorable figurative sculptures.
How will you get there?
keep believing in my abilities, keep working hard and be nice to people on the way there
Is anything holding you back?
an international awareness of my work
You and art
What feelings or reactions do you hope to arouse in people who view your work? Are you ever surprised by reactions that you get?
A fondness or warmth, never alarm or anything negative
From start to finish, how long does it take for you to create your work?
depending on size, a small gallery sized figure can take six weeks from clay to casting and a big public bronze a few months.
What music do you like to listen to when you work?
Zero seven, James Taylor, Antonio Forcione (anything mellow and mostly instrumental)
What are you working on next? Any future plans or projects in the pipeline that we should look out for?
I have started to exhibit my work at a galleries in Cheshire (Bebb& Seker) and in London (Avantgarde) Last year i exhibited in New York and would love to find a gallery there again to get my work seen mre widely in the US.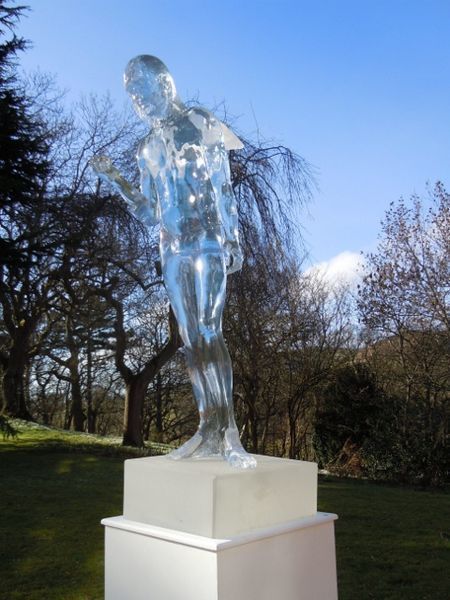 Being inspired by art
Who (living or dead) inspires you? and why?
People who work with kids, teenagers and children. I've run art workshops and its hard work! I take my hat off to people who inspire and encourage the next generation.
What feelings, subjects or concepts inspire you as an artist?
Joy, bliss, peace, being a mother, being female and staying strong for a family through thick and thin.
What is your favourite work that you've produced so far and why?
The unbearable lightness of being (a hand holding coloured balloons) Its simple, representational but inspires imagination in the viewer. The lightness of balloons representing our longing to be free and escape and the hand representing our need to hold on and keep control at all times.I'm really excited this new medium of acrylic resin which is transparent yet really tough.It catches the light beautifully and looks like ice. I've so many ideas to use it.
an artist's advice
For those thinking about turning a passion for art into a career, could you give any advice?
Work hard, believe in your own talents and take lots of photos of your work. Be nice to people on the way up, because you might meet them on your way down!
Any tips on how to get your work seen and get the commissions coming in?
Network with people. Go to parties where likeminded creatives may be. Accept invitations to gallery openings. Woody allen said 99% of success is showing up.