We talk to John Adams about his art, motivation and career high points – see more at www.johnadamsart.co.uk
Being an artist
Please give us a few words of introduction about yourself
I am a self taught artist. I have always been drawing and painting since i was a teenager, but it has only been in the last two years that i decided to take it seriously.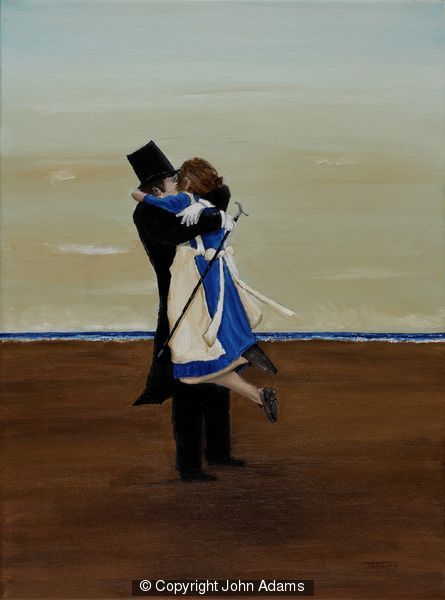 When did you decide to pursue art as a career?
Once i reached 40 i decided it was now or never to try and make a living out of art. I don't want to be sitting in the old peoples home in thirty years saying 'guess what i could have done'.
What training did you have?
I have never had any training, although i have had some great advice from easily the best motorsport artist in the world, the highly regarded Colin Carter.
What has been the high point of your career so far?
I was in the Guardian and Independent on Sunday when i was part of an exhibition. I was on page 3 (woohoo) of the Guardian magazine looking extremely grumpy.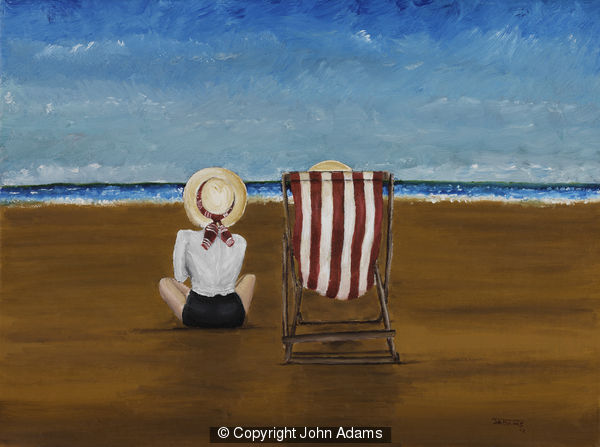 General Questions
What's your favourite quote?
I have two favourite quotes:
'We will never surrender' Sir Winston Churchill
'If you want to get on, get up' Jack Vettriano
Who is your favourite artist?
Colin Carter
What are you aiming for?
I would at some point like have a solo exhibition in a gallery, and maybe sign up to a gallery.
How will you get there?
I am slowly getting more recognition, and having my website makes it easier for people to see what work i have to offer. I hope to be exhibiting a lot more in the next year and getting more publicity.
Is anything holding you back?
Time, not enough of it.
You and art
What feelings or reactions do you hope to arouse in people who view your work? Are you ever surprised by reactions that you get?
I hope that people enjoy looking at my work, that there is something for every one to enjoy. I am completely surprised by peoples reactions to my work, and am amazed when people see things in the paintings that not even i considered when i was painting.
From start to finish, how long does it take for you to create your work?
It varies,depending on the amount of time i have to complete the piece and how big the canvas is.
What music do you like to listen to when you work?
When im painting i have my ipod on, depending on what mood im in i will leave it on shuffle, but im a die hard Fleetwood Mac fan and they are on quite a lot.
What are you working on next? Any future plans or projects in the pipeline that we should look out for?
Im working on a painting at the moment that is a departure from my normal style, and im hoping to make some reproductions available by the end of the year. I will be adding some new paintings to the website shortly, and i am also on the lookout for a gallery so i can exhibit my work towards the end of the year or early next year.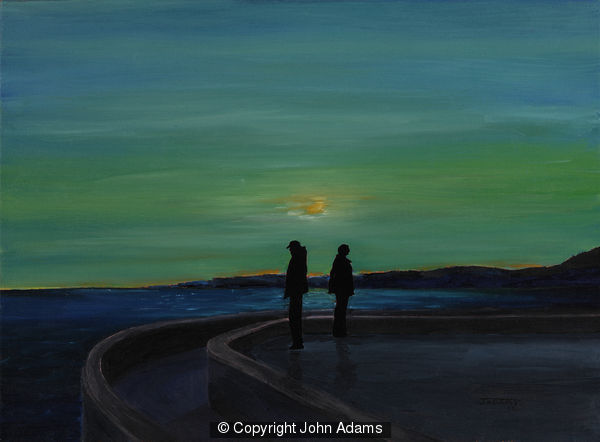 Being inspired by art
Who (living or dead) inspires you? and why?
Colin Carter: an amazing artist who has helped me become a much better artist, his advice,not just on painting has been invaluable.
Jack Vettriano: just because seeing his work got me interested in painting again.
What feelings, subjects or concepts inspire you as an artist?
I love the beaches and coast where i live, and the way the weather changes the whole look and feel of the place.
What is your favourite work that you've produced so far and why?
My favourite painting is one of a couple walking on the beach in the mist, and is one that i will keep, although i may exhibit it one day.
an artist's advice
For those thinking about turning a passion for art into a career, could you give any advice?
Don't give up, be prepared for setbacks,they are inevitable.
Any tips on how to get your work seen and get the commissions coming in?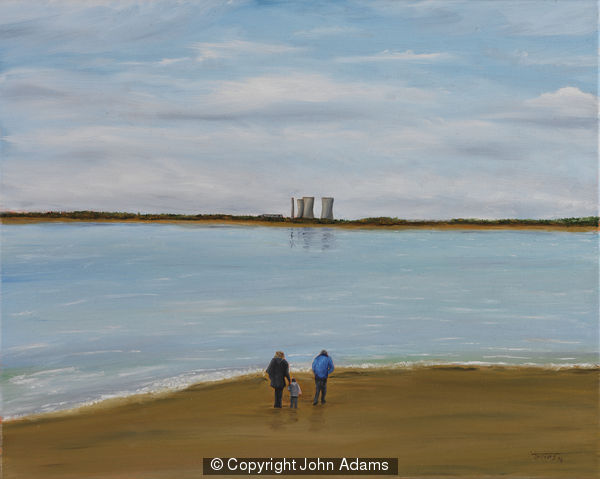 Again, never give up, use every tool you have to promote yourself.