Artist and sculptor Kate was one our recent 'in the frame' Facebook winners, so we are really pleased to share her Spotlight interview with you! See more of her work at www.katelinforth.co.uk
Being an artist
Please give us a few words of introduction about yourself
I am a mature student of fine art at the University of Kent who has taken the 'art' bull by the horns and have thrown myself into a new, creative world with exciting results!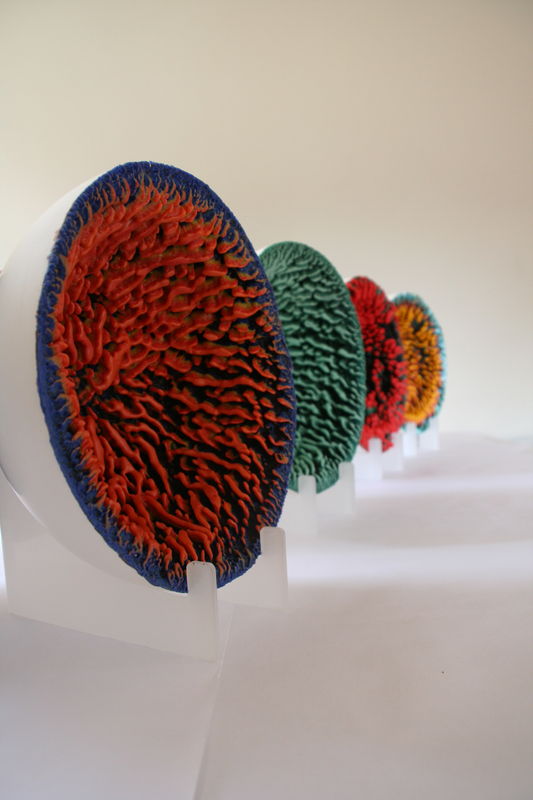 How and when did you start out as an artist?
I have always painted and drawn. I went through scholarships at school which involved missing PE lessons and sitting in the cold art room! Recently, I enrolled on a degree course in fine art and things seem to have taken off a bit.
What training did you have?
Still in training! I think an artist is always training and learning. Its great to always develop your practice and not get stuck in a rut.
What has been your best creative achievement so far?
Apart from my children! Creatively, I would have to say my Cellular Conversa series of sculptures. I made 16 for a show in Notting Hill and sold half and one was accepted into the Cork Street Open Exhibition at the beginning of the year.
General Questions
What's your favourite quote?
'Always laugh when you can. It is cheap medicine.' Lord Byron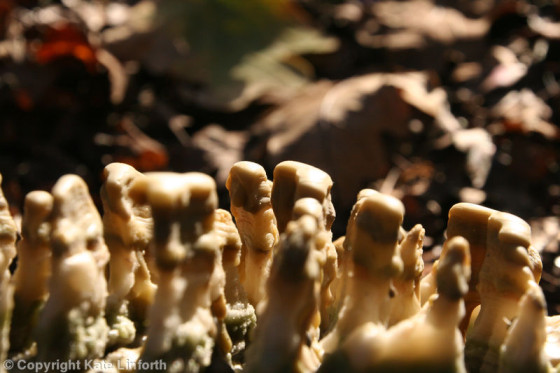 Who is your favourite artist?
Kate Mccgwire. Her work is truly amazing and unique. I find her a huge inspiration.
What are you aiming for?
Tricky – I am not sure. Its a mixture of lots of things. Recognition as a serious artist would be great and to be able to sell work. I would love to be able to do what I love as a career.
How will you get there?
Sheer determination. I have waited twenty years to do this degree and I am not about to waste it through being complacent!
Is anything holding you back?
Only confidence. I will keep entering competitions and exhibitions – they are always a boost to the confidence levels. I am working on self-belief! Oh – and insomnia!
You and art
What sort of reactions do you get to your work? are you ever surprised?
I love hearing what people have to say about my work. I recently put on a show in a pop-up gallery, someone passing by said my work looked like diverticulitis! It says different things to different people. Art is subjective – I love what I make and I am happy to hear what people think. It is exciting!
From start to finish, how long does it take for you to create your work?
The Cellular Conversa sculptures take about 10 – 14 days to create once the plaster mould is made. So from beginning to end its about 3 weeks. Other pieces vary greatly.
What music do you like to listen to when you work?
I listen to Radio 4 to keep up with everything. I love the afternoon plays. Passers by will often hear me shouting at the radio when there is a debate on. Its good company!
What is next in the pipeline for you? Any new directions or shows coming up?
I am currently working towards my degree show but I also have work in King's College Hospital and I will be attending the private view very soon.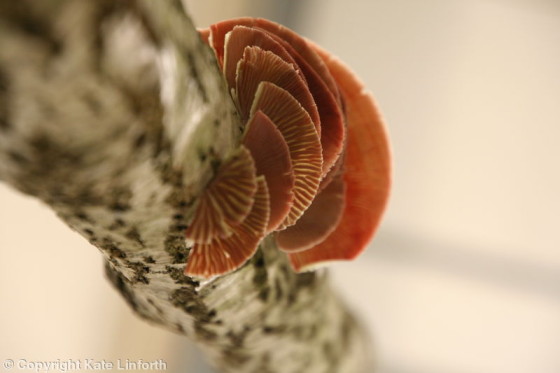 Being inspired by art
Who (living or dead) inspires you? and why?
Nature is the biggest inspiration as are social sciences. I live in a beautiful part of the South East and it is hard not to find inspiration on my doorstep. Ernst Haekel's beautiful prints of radiolareans are beautiful – it is impossible not to be blown away by the intricacies of his amazing drawings.
What feelings, subjects or concepts inspire you as an artist?
Shrines are currently holding a fascination in my work. How we create a shrine as a sort of physical replacement for a loved one – somewhere to visit and contemplate someone we cannot physically see, hold and touch any more. The Ghost Bikes and roadside shrines are of particular interest at the moment.
What is your favourite work that you've produced so far and why?
I would have to say the Delicate Fungus. They were such a surprise discovery. I was scraping and cleaning boards when I found this method of making these fungi. They are so convincing as natural forms. I like this kind of trickery!
an artist's advice
Have you got any advice for those starting out as an artist?
Enter every competition going! Network like mad and be polite! You make your own opportunities – things are not going to fall into your lap so get yourself out there!