See more work at: www.StephenNunn.artweb.com
Being a painter
Please give us a few words of introduction about yourself
I always loved drawing and painting, so I became a lawyer specialising in criminal courts advocacy instead!
How and when did you start out as a painter?
My wife talked me into going to some proper classes to try out in oils – I loved it.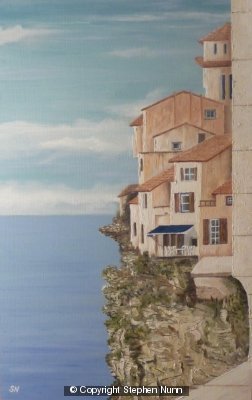 What training did you have?
Nothing formal until the recent classes, self taught with a long way to go but getting useful tips from established and gifted artists has been priceless.
What has been your best creative achievement so far?
Difficult to answer, it depends on the mood I am in.
General Questions
What's your favourite quote?
Serious ones – anything from Churchill. Comical – anything by George Bush!
Who is your favourite artist?
It varies, Courbet, Millais, Dali, there are so many.
What are you aiming for?
Being a real artist would be nice.
How will you get there?
I suspect very slowly.
Is anything holding you back?
Just me, work and the taxman.
You and painting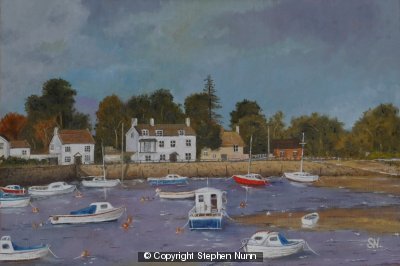 What sort of reactions do you get to your work? are you ever surprised?
It's been both surprising and gratifying that so many people not only like my work, but also they want to hang it on their walls as well.
From start to finish, how long does it take for you to create your work?
I like the oil to dry in part so it takes 2 to 3 weeks per painting with 2 or 3 always on the go.
What music do you like to listen to when you work?
None at all, but a good film or maybe a radio play is great. It's odd but I follow the films when painting even more than when I am watching the screen.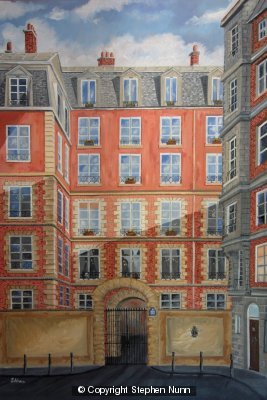 What is next in the pipeline for you? Any new directions or shows coming up?
Nothing really new planned at present, but when my portfolio is completed and framed the next plan is for my first real showing.
Being inspired by painting
Who (living or dead) inspires you? and why?
Picasso – I went to see the exhibition in Paris where some of his best works were displayed next to the old masters that influenced them (and him). He could and did do everything, a limitless talent whatever phase he was in.
What feelings, subjects or concepts inspire you as a painter?
Places, memories, colours and shapes. I want to capture the place and time but with the feeling attached
What is your favourite work that you've produced so far and why?
Bonifacio, it was a special place at a special time, and the colours were perfect
a painter's advice
Have you got any advice for those starting out as a painter?
Experiment with all forms of media, and enjoy